Anker, a global leader in the charging technology world, prides itself on introducing cutting-edge tech devices supporting everything from cell phones to laptops. In 2018, Anker was in the midst of planning a product launch for five new devices. They wanted to leverage the holiday season and host an event that would attract tech influencers and create buzz for their newest lineup. Derse approached the event with a multi-sensory perspective, ensuring attendees could see and touch the product, hear it's quality, feel the energy, and taste Anker's success!
Derse's event staff was on-site to ensure the event setup was on point and on brand.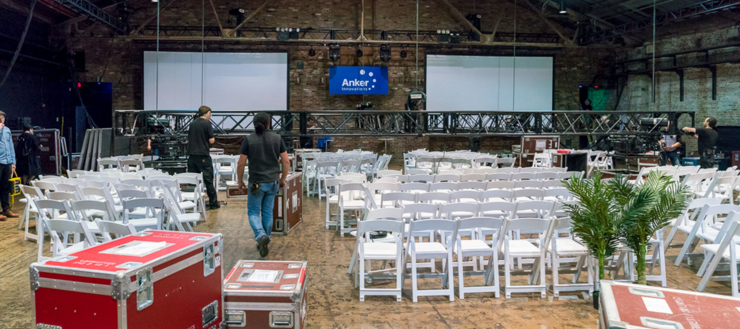 THE ENVIRONMENT
The entire event environment was decked out in Anker blue with products playing a leading role in decor and ambiance. As guests entered the space they were provided an opportunity to engage with the products firsthand.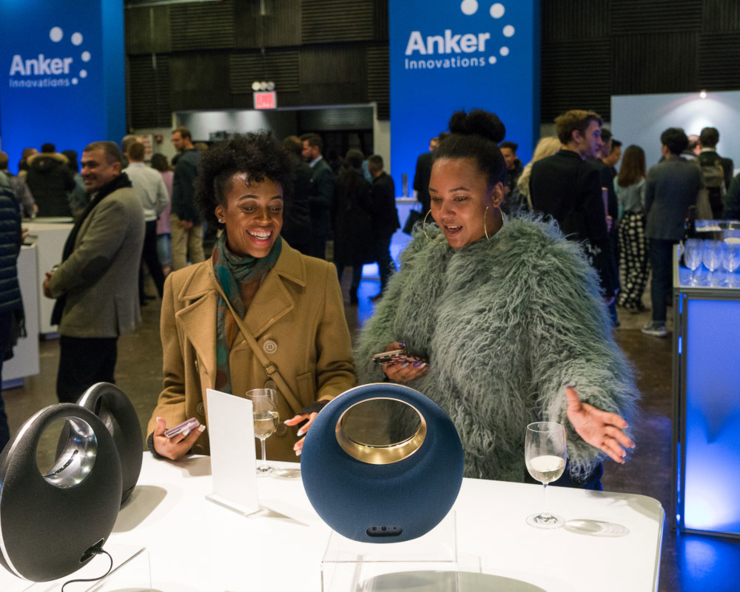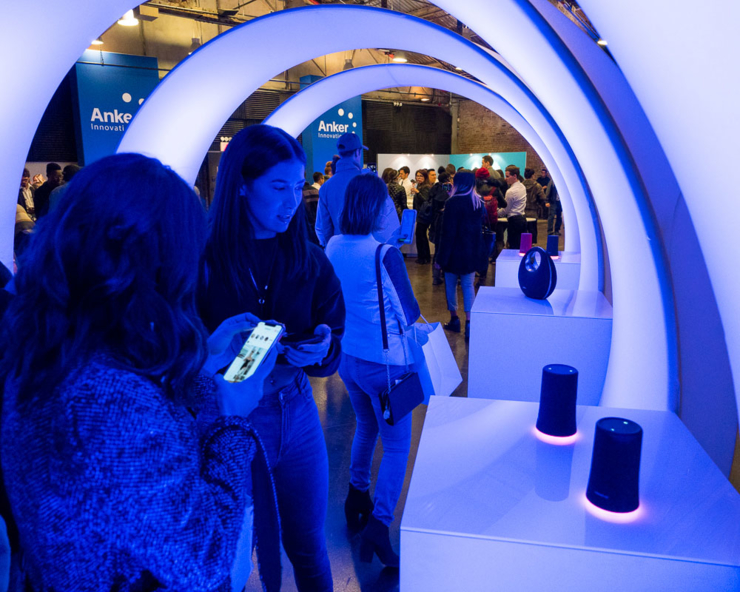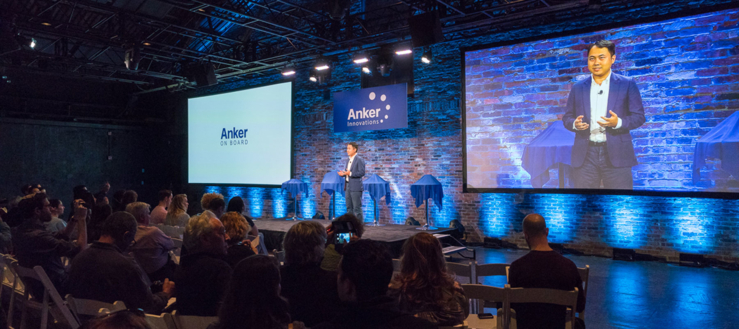 SMALL BITES. BIG IMPACT.
Every detail of the event played a tribute to Anker and it's homage.
Guests enjoyed small tastes with Asian flare while interacting with the products.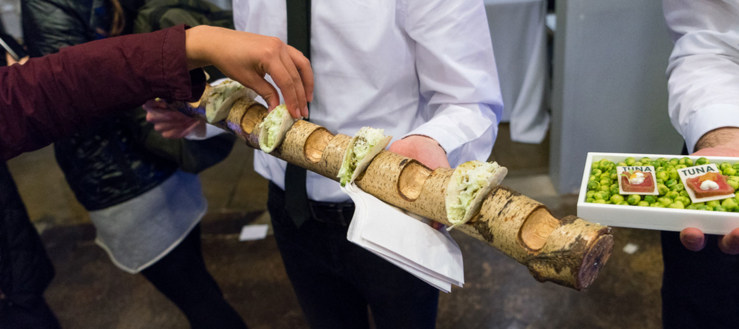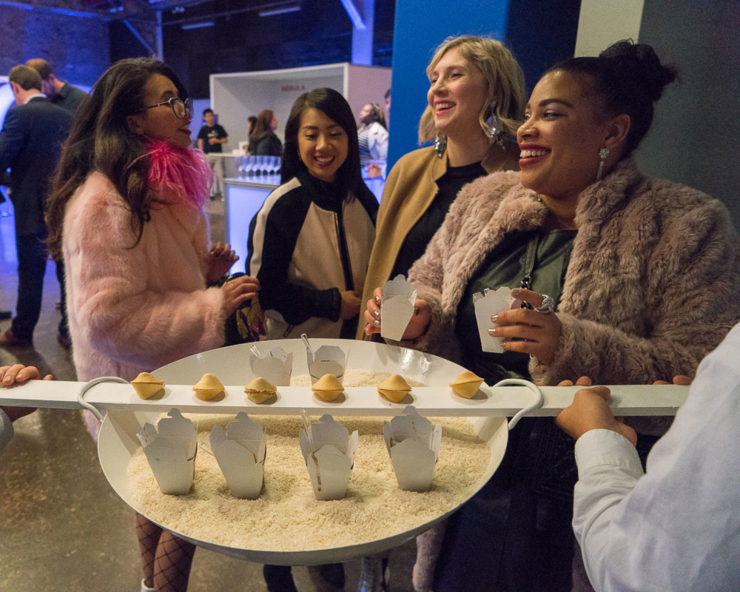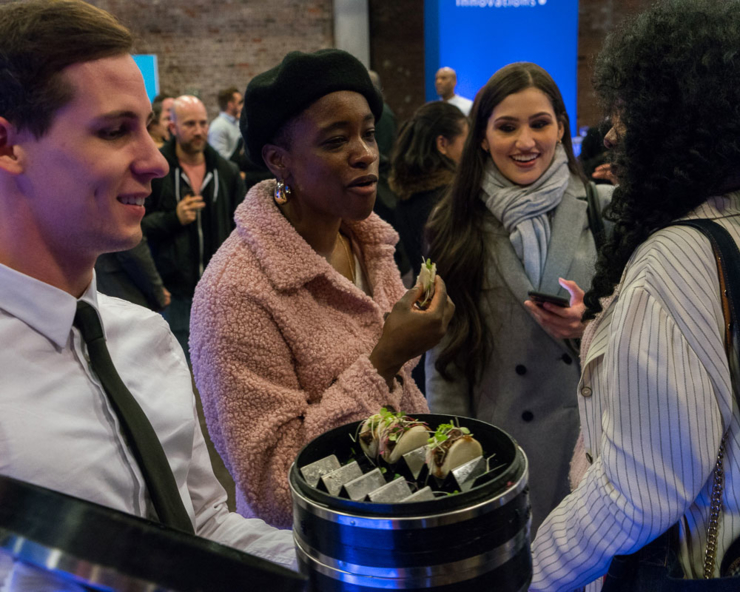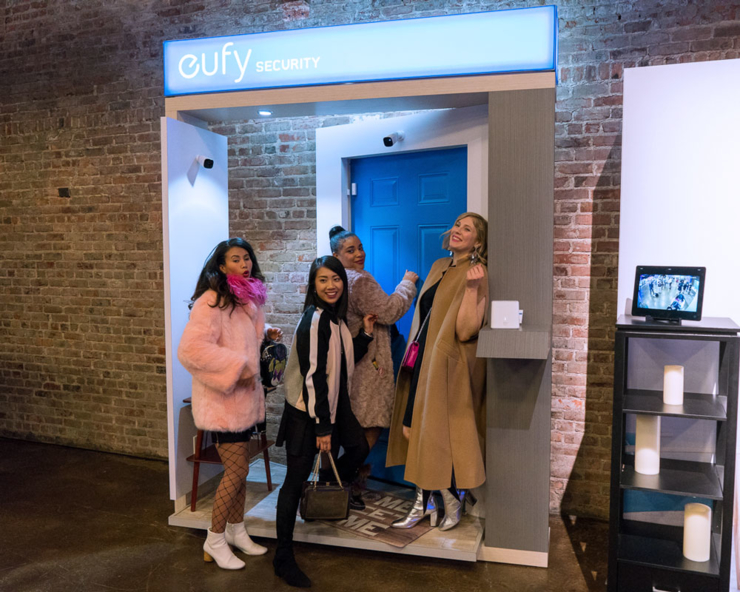 ANKER GALLERY
More images of Anker's product launch event.