INDUSTRY LEADING TALENT
Our award-winning experts are recognized as thought leaders in environmental and experience design.
END-TO-END PROVIDER
From experiential storytelling and design, to construction and installation, we work with you to bring your space to life.
PROVEN SUCCESS
No matter the size of your space, our guided process, funding strategies, and design solutions deliver experiences that engage and motivate audiences.
OUR PROCESS

Our process focuses on crafting a complete customer journey, infusing the space with flexible elements that can adapt as your brand evolves.
ALIGNMENT
We partner with you to strategically map your ideal customer experience with engagement touch points.
BUDGET
We help you understand the cost to bring your project to fruition and make recommendations to stay in budget.
CONCEPT
We visualize the concept as a physical space while developing messaging and identifying media and technology needs.
REALIZATION
We have the tools & resources to bring your space to life through in-house production & installation.
EXPERIENCE CENTERS

Building a new center or facility? Don't know where to start? We're here to help. We offer proprietary funding strategies that will help you communicate the benefits of investing in an experience center.
As proven partners within the Association of Briefing Program Managers (ABPM) community we understand the important role customer experience or innovation centers play in educating new and existing customers. Experience centers go beyond static briefing rooms to deliver experience-first customer journeys that educate and inspire visitors.
Our guided process and full-service capabilities deliver flexible spaces that will be easily modifiable as your brand and business evolves.
Carrier
Customer Experience Center
Hyosung America
Customer Experience Center
Zurn Water Solutions
Customer Experience Center
Tupelo Visitors Center
Conventions & Visitors Center
CommScope
Innovation Center
Vivex Biologics
Innovation Center
ABB
Customer Experience Center
Aptar
InVision Experience Lab
Honeywell Dubai
Cybersecurity Lab
Verizon
Executive Briefing Center
BRANDED ENVIRONMENTS

Create a selling environment by taking advantage of your building or office space. We can help you create smarter and more dynamic environments rather than simply filling up spaces with office furniture. Our environmental branding process focuses on crafting a complete customer and employee journey while allowing for flexibility as your business or brand messaging evolves.
Milwaukee Bucks
Locker Rooms Branding
Von Dutch
Retail Environment
Chamberlain Group
Facility Branding
Broadmoor Hotel
Corridor Branding
Milwaukee PBS
Lobby Branding
CUSTOM FABRICATION

Bring your space to life with unique custom fabricated elements. From conference tables and monitor shrouds, to collaboration spaces and lobbies, our skilled production teams can create one-of-a-kind elements to personalize your place of business. We provide expertise in fabrication, graphic production, CNC routing, electrical, painting, and product mounting. While projects may differ in scope and scale, we have documented processes to ensure projects are completed on time and within budget.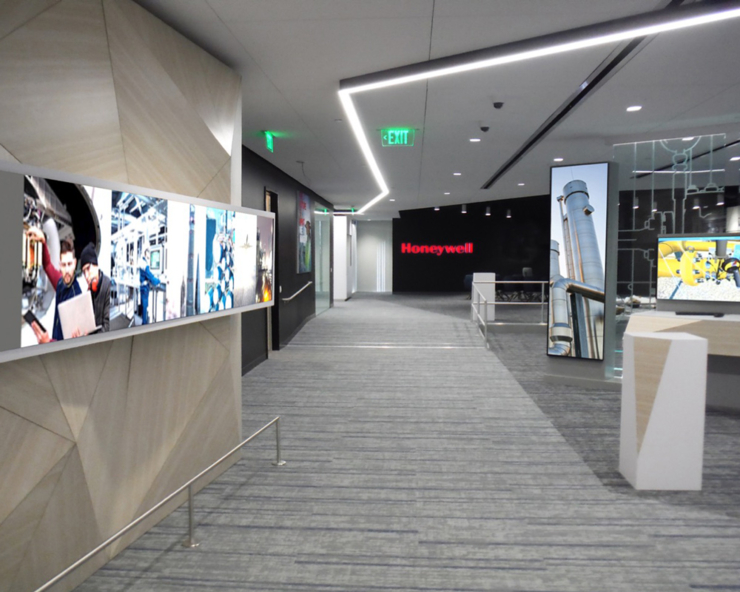 Architectural Elements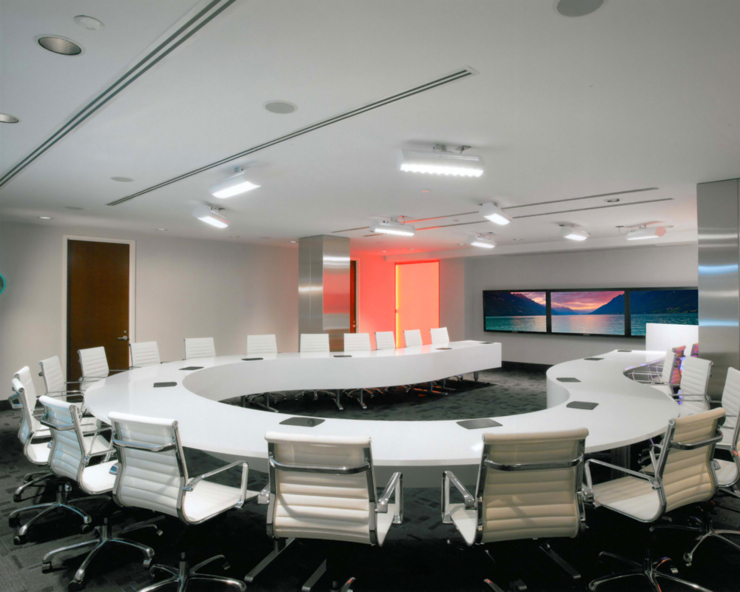 Custom Conference Table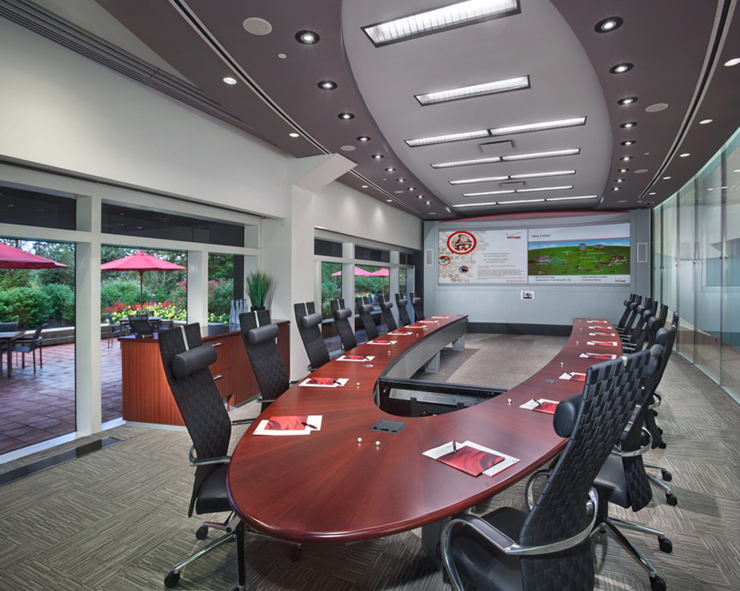 Custom Conference Table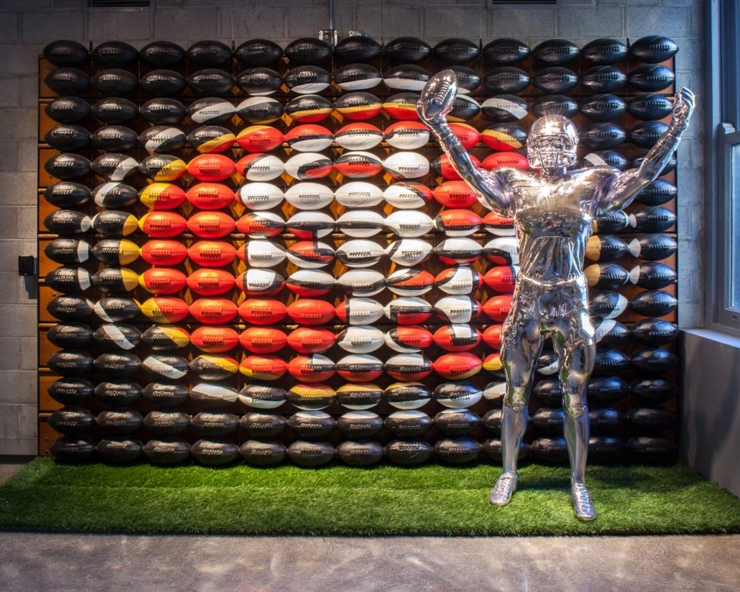 Architectural Elements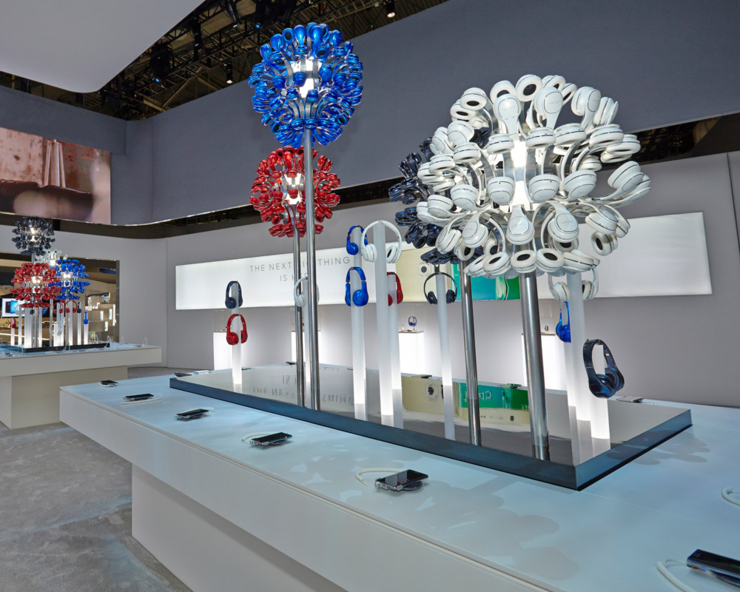 Architectural Elements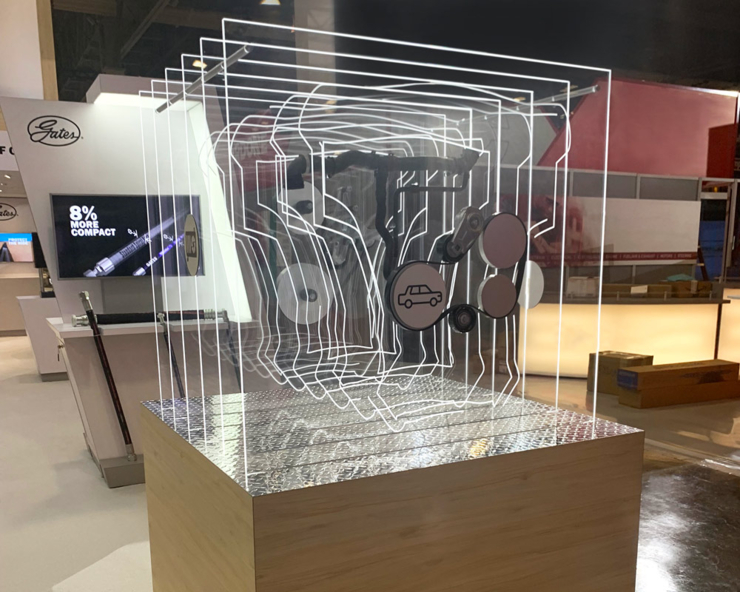 Product Display
INSPIRATION AND EDUCATION
Access industry best practices and inspiration to kick start your project.