SEIZE THE MOMENT
Make the most of the time you have with your customers on the show floor with an impactful trade show exhibit and meaningful interactions.
We're experienced
Derse manages exhibit programs for approximately 500 clients at more than 8,000 individual events each year. Our clients' exhibit properties range from tabletops to complex, double-deck 100' x 100' exhibits with multimedia presentations, special lighting, and fully operating equipment or products.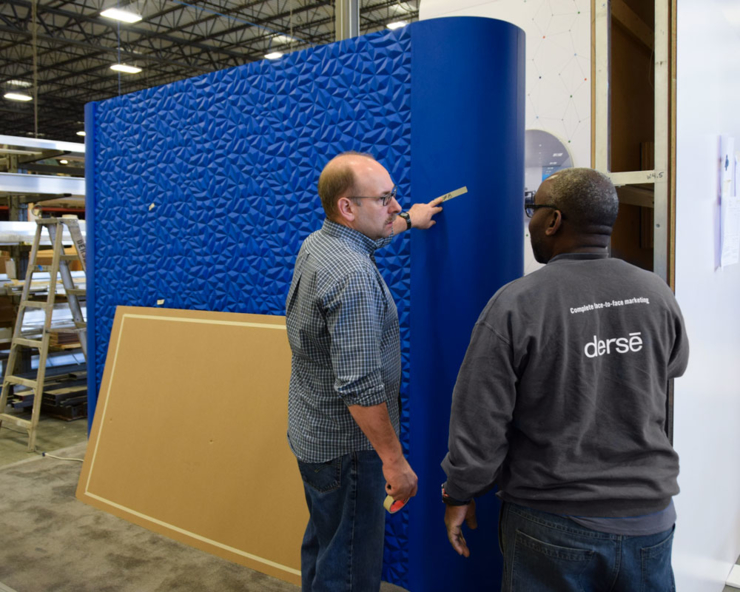 WE'VE GOT YOU COVERED
We have six U.S. based full-service trade show exhibit and event marketing divisions.