5 Ways Architectural Design Can Make You Stand Out at CES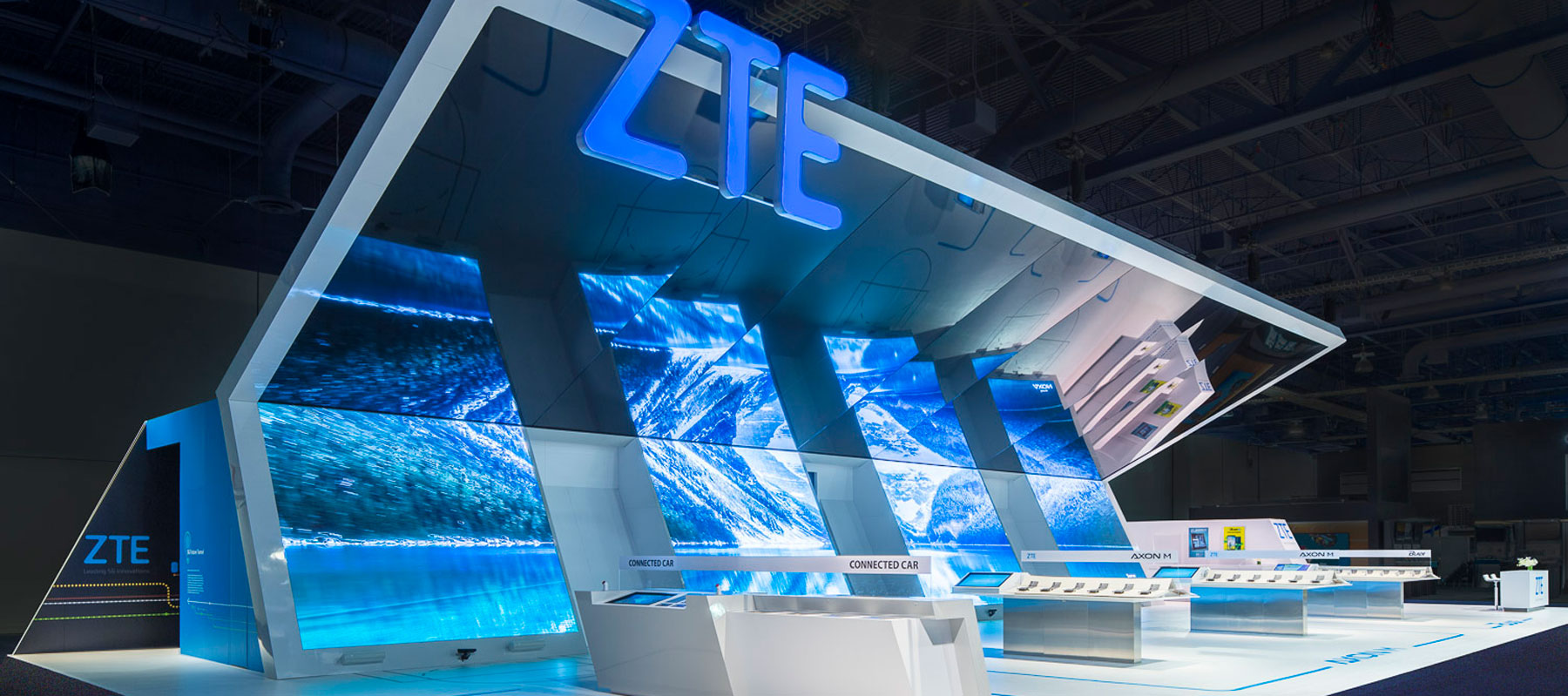 The world's largest gathering in the consumer electronics industry, the Consumer Electronics Show, brings together more than 4,000 exhibitors under one roof. With close to 200,000 attendees, having a booth that stands out and demands attention is critical.
No matter what size footprint you have at CES, focusing on impact and attention to detail can help you stand out among exhibitors.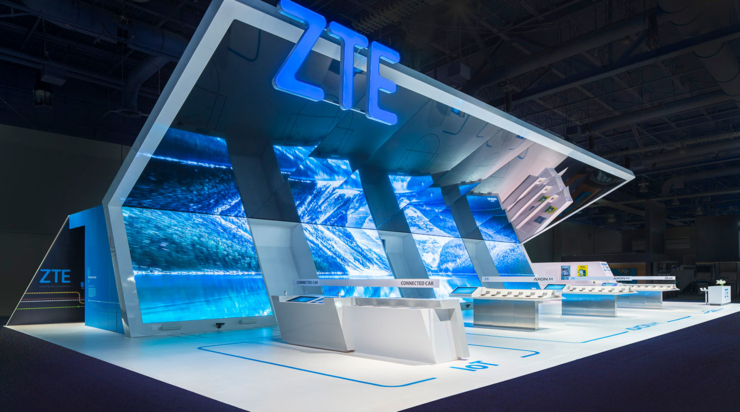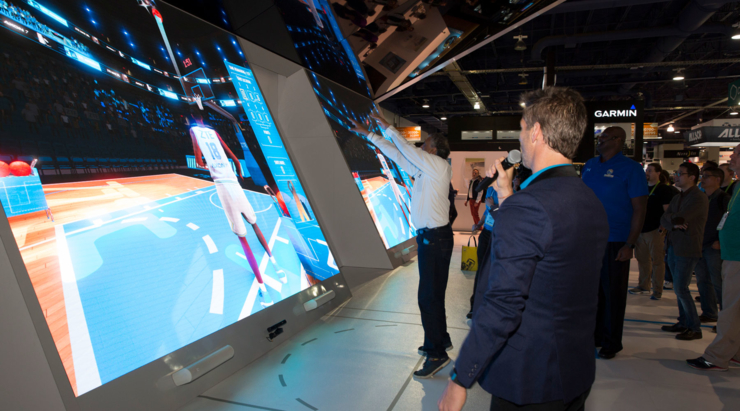 ZTE
ZTE headed into CES 2018 to launch the AXON M phone. The newly released phone featured dual screens allowing multiple viewing options. Derse's exhibit design emulated the key feature of the highly-anticipated phone by incorporating overhead mirror-like material, Barrisol, acts as a mirror to reflect the four interactive screens below. In addition, various product displays featured different ZTE technologies inviting users to interact with the products by engaging in simple and playful games. In a sea of CES technology, Derse's design and build had the stopping power to be labeled a Top Exhibitor at CES.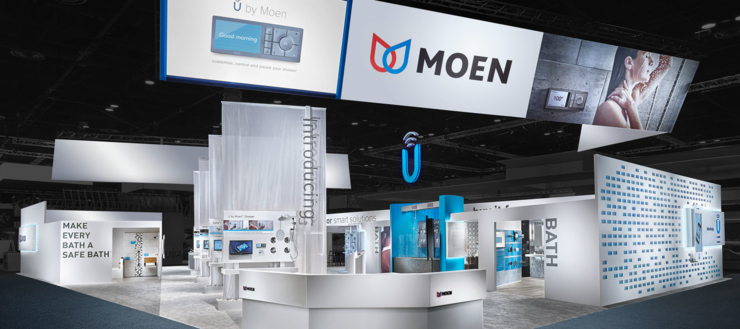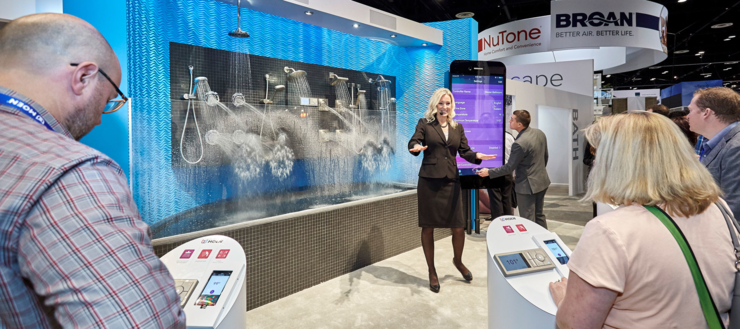 Moen
Last year, our client Moen was a late addition to the CES floor. With a footprint smaller than what the company's existing booth designs would fit, Moen worked with us to develop an architectural exhibit for showcasing its new connected showering system. Using rental infrastructure instead of starting from scratch, Moen exhibited a smart, connected exhibit that used the brand's displays and Derse countertops. Moen's CES experience resulted in 67 earned media articles, 52 nationwide broadcast hits, and direct access to new connections in the tech market.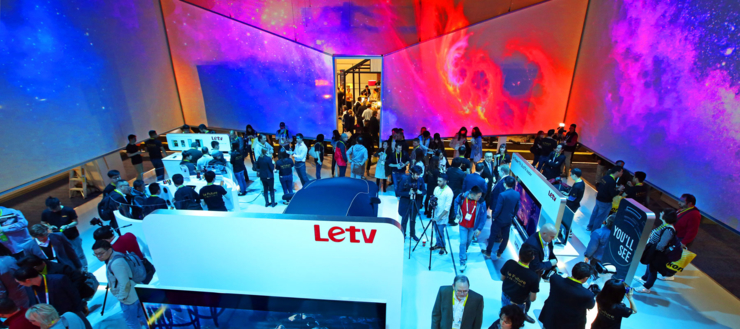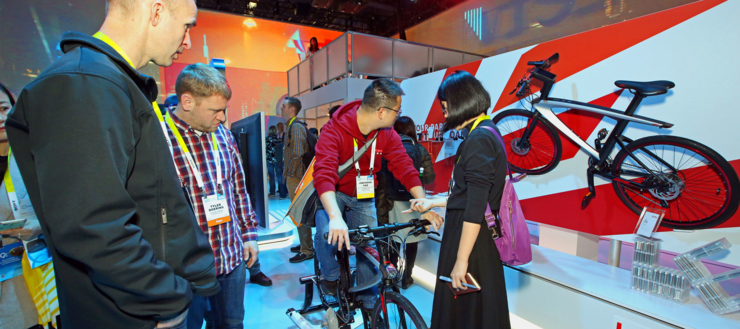 LeTV
When Chinese company LeTV planned to launch new products at CES 2016, they were managing bids with more than 12 vendors and looking at spending over $8 million. With a quick turn of just one month, Derse stepped in to help LeTV reassess its goals and get a stronger grasp on its experiential marketing. LeTV captured 1,067 leads and ended up spending only $400,000.
With the right mix of creativity, experience, and willingness of risk, your exhibit at CES can drive numbers way beyond your brand goals. Pulling from our experience, we've compiled five ways that using architectural design can make your brand stand out.

Leverage visual impact –"Have you seen the Brand X booth yet? It's awesome." At every trade show, small or large, this phrase is uttered in passing at some point by attendees. Next year, will it be your booth? A brand footprint that uses its presence at a trade show to make a visual impact through exhibit design, like this year's ZTE exhibit, can differentiate it from others and create curiosity.

Prioritize lead generation–With awareness created about your company and booth, attendees and exhibitors will inherently make an effort to stop by and check out the architectural design. Make the most out of this opportunity and develop a strategic approach to both gather lead information at your booth and ensure prompt follow up after the show.

Tell your brand story–Whether you're new to the market or a heritage brand, express your brand story in a memorable way through your exhibit. Use your brand's trade show experience to extend its reach beyond just the attendees at CES through targeted digital marketing content.

Demonstrate products and deliver focused messaging–Almost 60 percent of CES attendees want to see and experience product demos hands-on. The layout of your exhibit can encourage participation from attendees. A well-thought-out booth is also an opportunity to drive home brand, campaign, or product messaging through visuals and overall experience.

Reduce costs–"Go big or go home" doesn't mean draining the budget for impact. CES is about innovative thinking, and that applies to booths as well as products. To save LeTV a significant chunk of change on its 2016 CES budget, we reimagined the company's original plan of LED-screen walls to use projection mapping, reducing time and costs.
With so many exhibitors, it's important your message and brand doesn't get lost in the shuffle at CES. When companies partner with Derse, we work to deliver booth experiences that make a memorable and lasting impact with attendees.