EXPLORE NEW TERRITORY
Reach the customers you may miss seeing face to face this year with virtual experiences.
Pivoting to VIRTUAL EXPERIENCES
We believe there is no substitute for face-to-face experiences to create the most meaningful connections with your customers. But today's circumstances require us to use alternate engagement approaches in creative ways. Some of the reasons to consider virtual experiences:
You want to engage with audiences beyond the trade show floor
You want to create an original customer experience tailored for digital platforms
VIRTUAL EXPERIENCE OPTIONS
We have immersive digital technology and partnerships to get your brand's messaging, media, and interactives to your target audience when you can't be together, face to face. Here are the ways we are helping our clients stay connected with their audiences.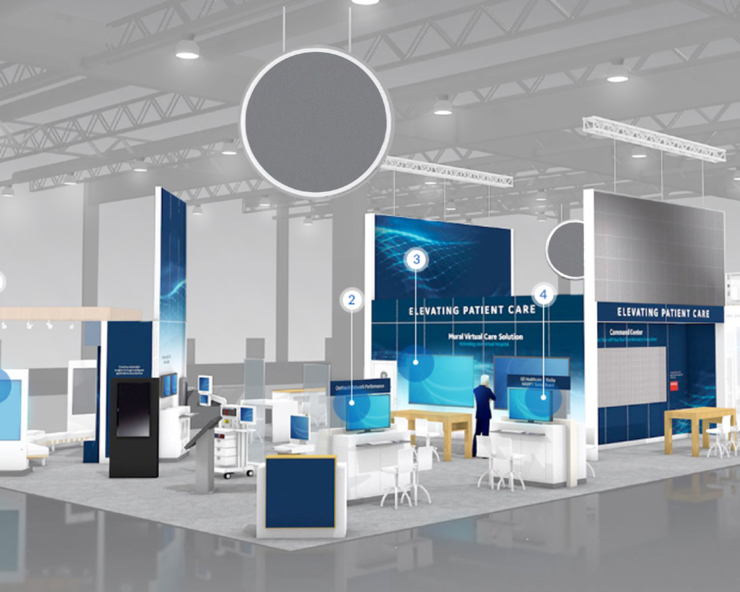 VIRTUAL EXHIBITS
With renders and content already in-hand, consider re-creating your trade show exhibit virtually. Give your audience a digital experience that features the ability to click on visuals, view static or video content, and take a tour through the architectural renderings to get the most from your trade show investment.
VIRTUAL EVENTS
Create engagement and community around your product launch, demonstration, or company announcement featuring live discussions that drive real-time interaction. Deliver your event in a live stream format to hundreds of participants with a vetted, content platform customizable for your brand and audience.
VIRTUAL CONFERENCES
Re-create your entire conference with digital assets and engagements. This approach brings together an entire trade show and event experience, similar to a proprietary conference.