Virtual Event Checklist: Ways to engage your audience before and after your virtual event.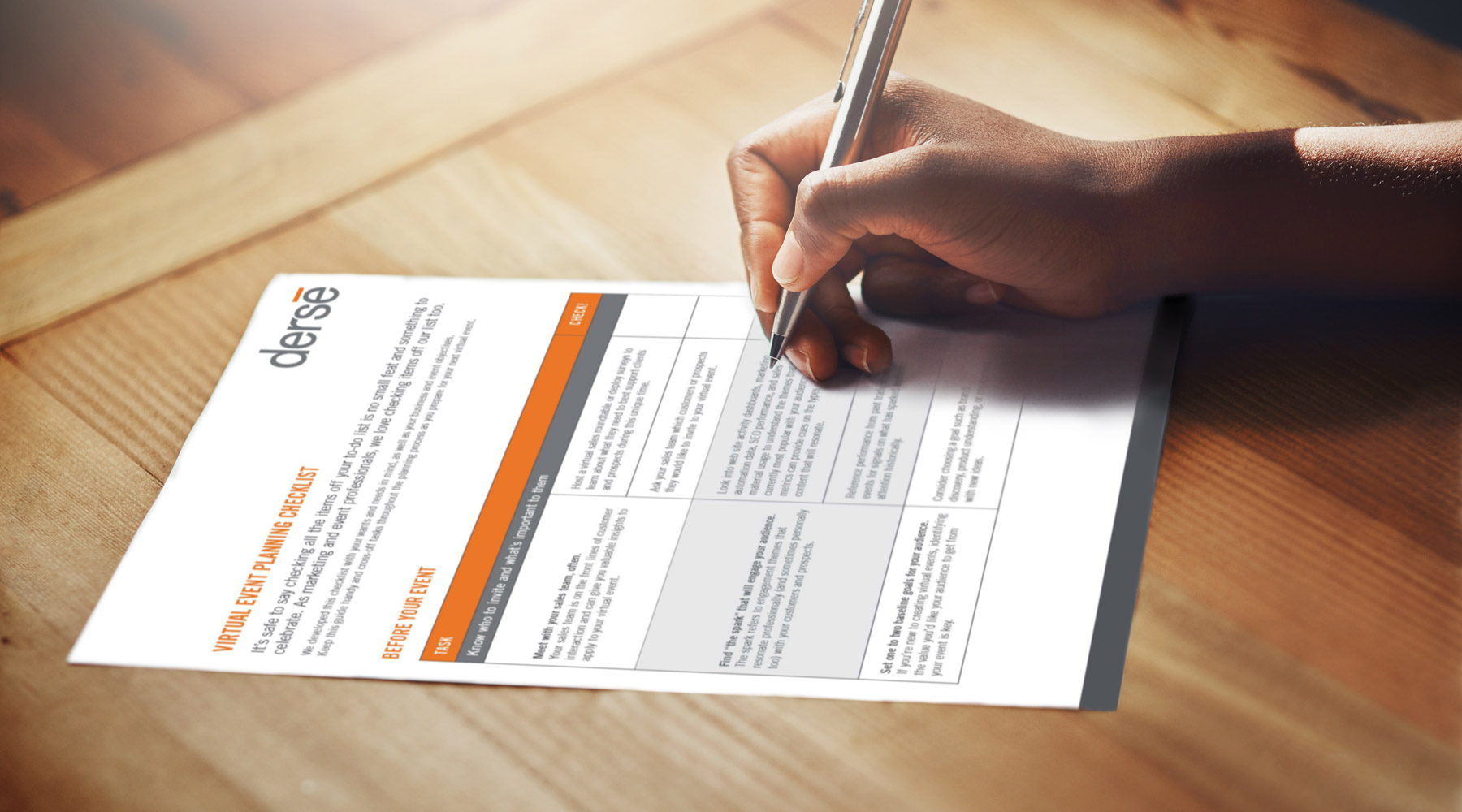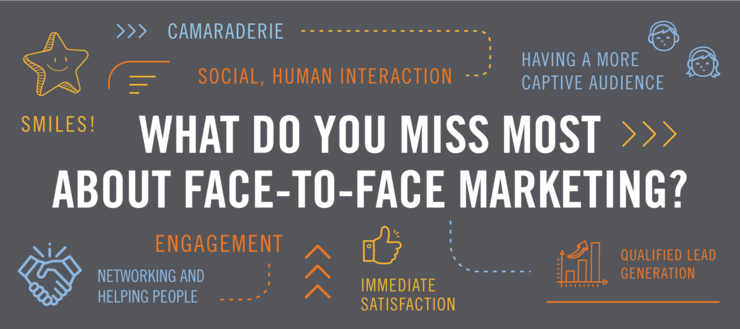 As marketers, we know why in-person events are critically important to our marketing mix. It's because they allow us to create unique and quality connections, engagements, and experiences with our customers, partners, and prospects – ultimately driving business forward.
But the opportunity to create tangible experiences has been disrupted this year; to captivate at-home audiences today, many of us are turning to virtual events to bridge that gap.
One of the hurdles we've experienced at Derse, and our clients have as well, is developing a plan to drive pre- and post-event engagement for virtual experiences. In some ways, the approach is similar to in-person events, and in other ways, we need to think differently.
Just like in-person events and trade shows, it takes insight and planning to engage audiences in virtual events. But it's equally as, if not more, important to appropriately engage audiences before and after the event itself.
Narrow down the endless possibilities to be as relevant as possible.
Maximize moments of inspiration and engagement.
Embrace and grow the connections through measurement and follow up.
Click here to watch our video on pre- and post-event engagement best practices.
Or, download our virtual event planning checklist below to help you prepare for your event and drive optimal attendance, engagement, and follow up.