Make a Lasting Impression at Your Corporate Events
Within the brief window of time you have with guests at your corporate event, you have the chance to drive business forward by engaging with your attendees in meaningful conversations.
But if you aren't being attentive to how they like to engage and what they are looking for, you'll miss out on this opportunity.
If your guests aren't finding what they're looking for at your event, their interest in your offering will quickly diminish. You might already know you can offer what they are looking for; what's essential is learning how to convey it in the form that meets them where they are.
There's a helpful framework called Skimmers, Swimmers, and Deep Divers which highlights the way different groups of your audience like to take in information. Some simply want the short and sweet bullet points; they aren't willing to spend more than a few minutes learning about your offering. Others are looking for more information – they are more willing to devote their time and attention to hear from you. And some are ready to go all-in and learn every last piece of information you have to share.
So how does this apply to your upcoming event? Let's dive in.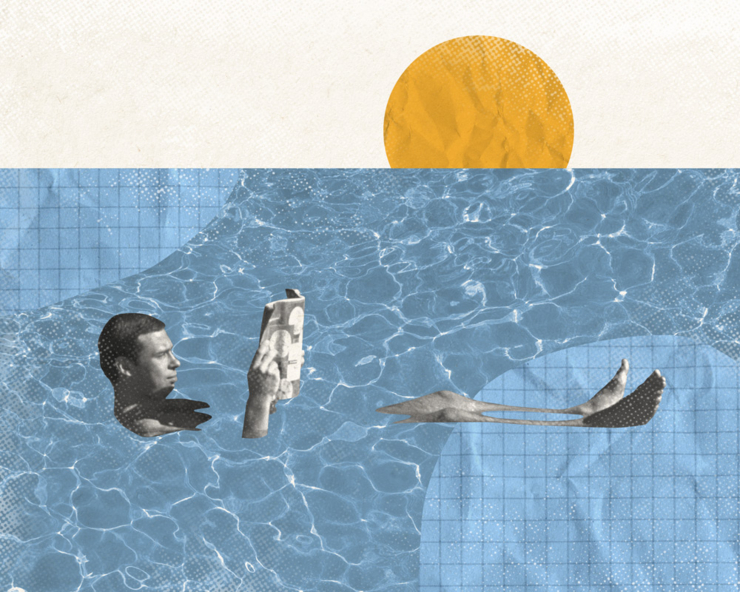 Skimmers
The goal is to meet your audience where they're at. In today's fast-paced world, attention spans are shorter than ever, which means that creating a corporate event that keeps attendees engaged and interested can be a challenge. Skimmers are looking for bite-sized information (and food!) at your event. They want to be entertained and engaged without constantly being bombarded with sales messaging and product information.
Keep it short and sweet: Whether your event is two hours or two days, it's essential to keep the moments you create short. If your event is for two hours, consider keeping presentations to ten minutes. If it's spread across two days, keep them under an hour. While lengthy sessions contain valuable information about your products and company, they don't always engage Skimmers.
Integrate experiential marketing: Interactive experiences can help keep attendees engaged and interested in your event while effectively telling your brand's story. Working with an event partner who understands your brand to design an engaging attendee experience will help you win over the attention of Skimmers.
Provide refreshments: Your sales pitch may not be enough to make a Skimmer feel like your event was worth their time. But a custom cocktail or unique latte art? That's worth it. Connecting with your audience can only begin when someone feels comfortable enough to engage. You can't expect your guests to walk right into an event and be ready to close a sale. But with a beverage in hand, they will be more willing to have a conversation, view a product demo, or listen to a presentation.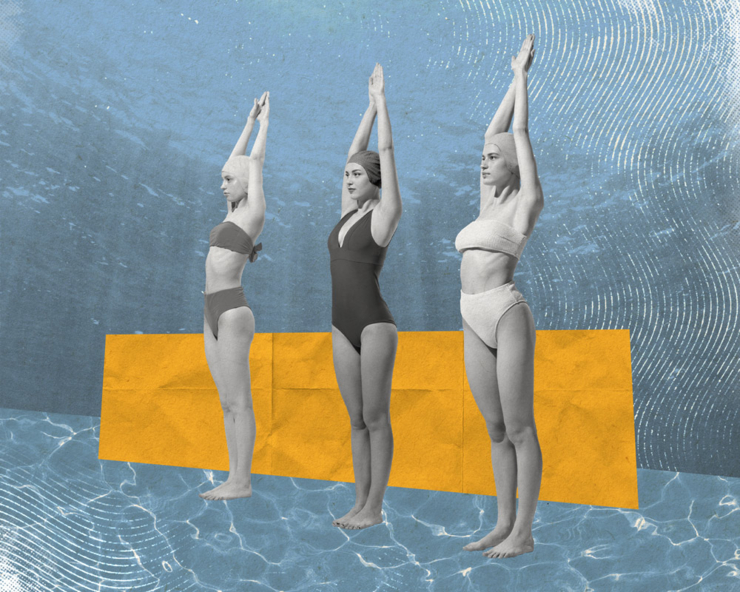 Swimmers
Swimmers have often narrowed down their list of the most qualified partners, so they aren't simply wondering if you have the capabilities to meet their needs – they likely already know that you do. Instead, they attend your event to personally get to know you more and get a better idea of what it would be like to partner with you on a regular basis.
Swimmers want to learn more about your offerings, but don't give them the generic information they can find on your website. Now is the time to show them how your capabilities can uniquely meet their needs and positively improve their day-to-day lives.
Identify your attendees' needs before the event: In order to cater to Swimmers, it's important to identify the different needs and pain points they are experiencing. While each attendee is unique, knowing their common pain points and providing touchpoints throughout the event to cater to those pain points will help your salespeople have productive conversations with the Swimmers attending your event.
Develop a flexible schedule: Instead of offering a one-size-fits-all agenda for the night, create a personalized schedule that allows attendees to choose the product demos, social activities, and conversations that are most relevant to them. Swimmers thrive with flexibility, and a personalized schedule will give them the freedom to make the event their own.
Be prepared for the questions they have: Swimmers will be more willing to dedicate their attention to conversations about your services. They want to be confident that you have the answers to their questions in order to picture working with your company. Preparing your staff to competently engage with your guests is essential to remaining top of mind for Swimmers.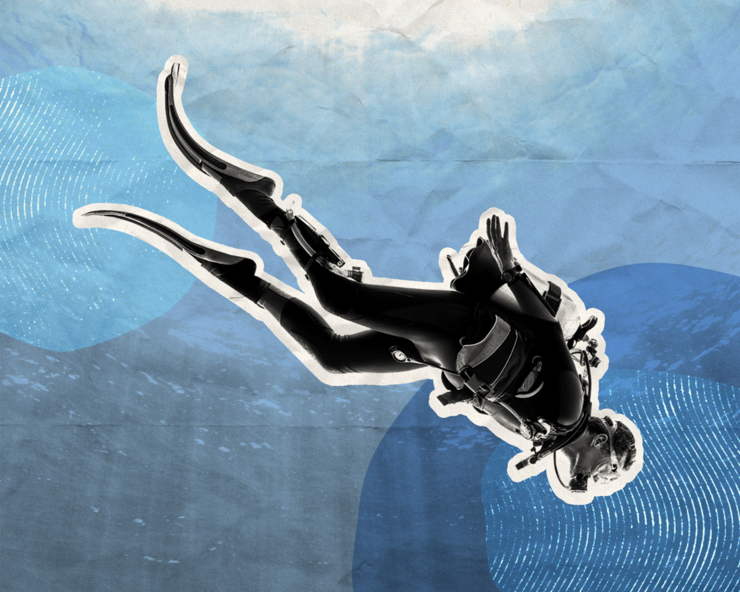 deep divers
Because events are typically a few hours long, you will want to maximize the learning experience for Deep Divers who are eager to explore your brand, services, and products. This is the time to show them how you can partner with them today, and how your partnership can develop in the future. Cater to their needs by creating opportunities for continued learning:
Make detailed product information available: By providing detailed information about your products or services for those who are ready to learn more, you give them an opportunity to engage with you at the event, as well as materials to read more about your products when they leave. Consider including presentations, whitepapers, case studies, and digital materials that go beneath the surface of what you offer.
Include product demos: Whether your products are physically present at the event or displayed digitally, an immersive setting for Deep Divers to experience your products at work will help them visualize how they could use your products. Offering demos throughout the event, rather than at one point within a short time frame, will help lessen the number of people viewing each demo and create an up-close experience for Deep Divers ready to learn more.
Bring in expert speakers: Subject-matter experts from your company should speak on specific topics related to your products or services to engage the attention of Deep Divers. Whether they are product managers, engineers, or executives, providing a deeper understanding of how your products work and the benefits they offer gives them a learning opportunity beyond what they can discover from your website and promotional materials.
Regardless of how much information an attendee is looking to consume at your event, it's essential to give them an opportunity to engage with your brand and services in a form that's approachable for them. Whether your event is two days or two hours, accommodating for different learning styles will help your audience connect with your brand and find what they are looking for.
If you're looking for more resources on how you can further your audience in the sales cycle through your experiential marketing program, check out our eBook: Just Keep Swimming.