Mindful Virtual Event Measurement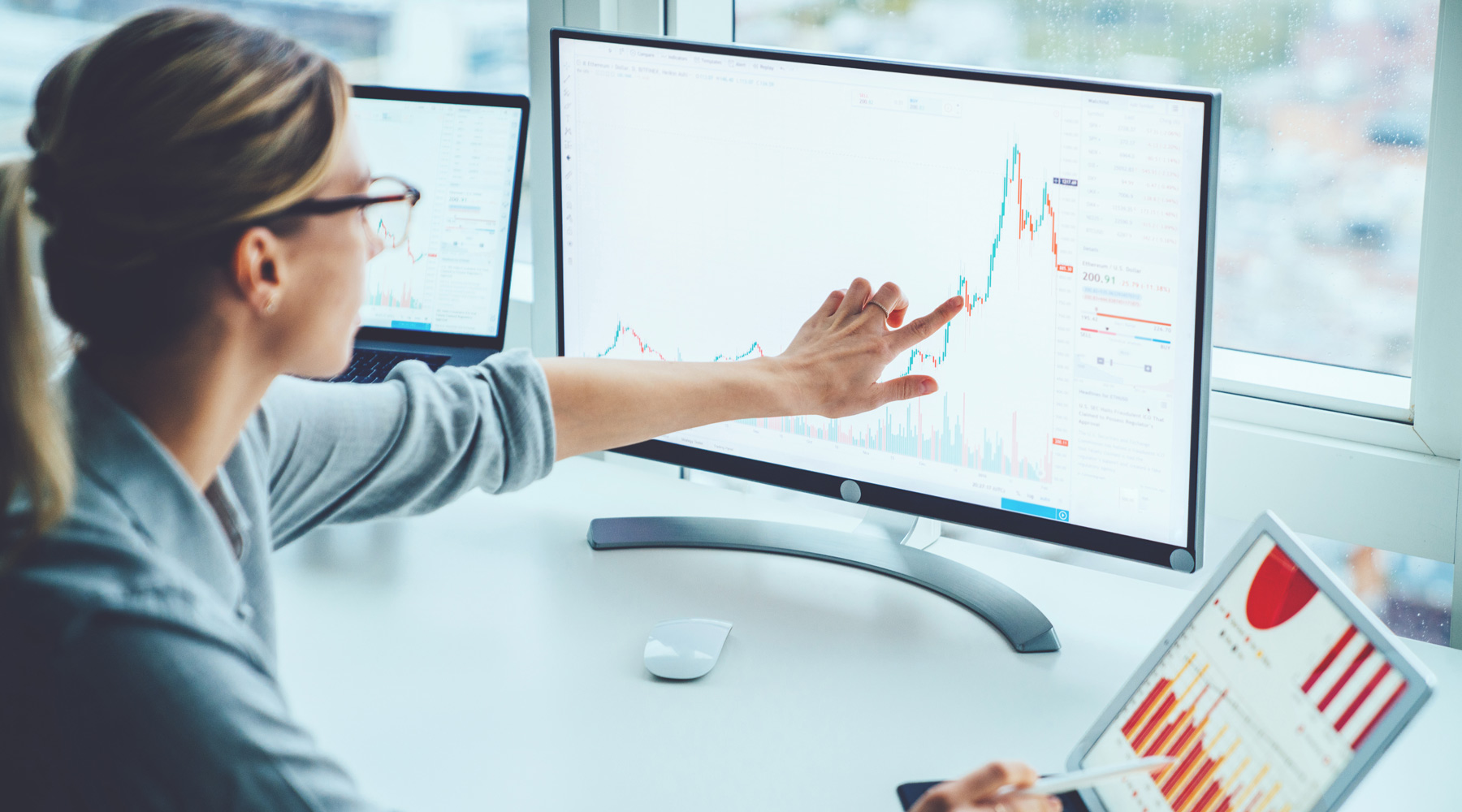 There's a well-known business quote: "You can't manage what you can't measure."
Most marketers have a variety of activities they measure to understand if they are driving the results they intended. And as a fellow established marketing professional, you know the best data doesn't simply tell you if things are working—it gives insight into your customers' behavior and preferences so you know how to grow relationships with them in the future.
With our limited ability to get face to face with customers right now, many trade show and event marketers have been thrust into the world of virtual experiences. We've learned over the past six months that virtual events and exhibits are planned, built, and measured differently than in-person ones. Even more, they require different resources, partners, and tools to ensure they are executed (and measured) flawlessly.
This can be overwhelming to even the most savvy event marketers because they will need to adapt and integrate new digital measurements to be able to showcase the value of a virtual experience; and then use those measurements to determine if they can play a major part in your long-term marketing strategy, even after in-person trade shows and events return.
To get you started, we've compiled our recommendations on WHAT to measure so you can determine and communicate WHY the virtual experience was successful. Even better, you'll gain INSIGHTS that will help you turn measurement into action so you can manage your virtual events more effectively.
WHAT TO MEASURE: Number of registrants
WHY MEASURE?
It may seem obvious to measure the quantity of event registrants, but there are a variety of ways this number can help inform your virtual event actions. First, it offers insight into how much bandwidth and customer service you will need to support your event attendees. Second, it offers insight into the overall interest level of your event agenda and the performance of your event promotion.
MANAGING YOUR MEASUREMENTS
Set baseline registration goals. If you've never executed a virtual event or exhibit before, start by looking at your invitation list and set a reasonable percentage of those invitees as your registration goal. You can also look at past in-person events to set a preliminary benchmark.
Create trackable links. Work with your virtual event partner to integrate tracking codes (like UTM codes) to understand which marketing channels and type of event promotion drove registration best.
Align event registrants with your sales team. Create a spreadsheet of registrants and align them to specific sales team members so they understand which clients and prospects are planning to attend.​​​​​​
Compare number of registrations vs baseline registration goals. Did you hit your target? Why or why not?
CRM pipeline: Measure how many qualified new contacts have been added to your CRM database from your registration list.
REMEMBER
Overall reach and registration can be higher than face-to-face events because of ease of access and reduced or removed costs to attend. Furthermore, a variety of internal employees often make up a larger percentage of registrants than with in-person events and trade shows.
WHAT TO MEASURE: Firmographic and event preferences of registrants
WHY MEASURE?
Offers insight into the types of attendees interested in your event topics, and if you're attracting the right audience.
MANAGING YOUR MEASUREMENTS
Name, title, and company. Understand the types of roles that are interested in your virtual event, as well as the size, industry, and scope of the companies they are coming from.
Buyer data. Ask questions to understand their specific role or decision-making capacity. Ask them where they are in the buying cycle for your specific product or service.
Event requests. Survey registrants prior to your event and find out what they want to learn or expect from your virtual experience. Have them submit questions ahead of time and build them into your presentation or experience.
REMEMBER
If your company lacks true customer research, or wants to learn more about what value your brand can deliver to customers, your registrants can give you this information if you've created an easy and safe way to do so. Also, the more data you can secure from your event registrants, the more complete you'll be able to make your CRM database.
WHAT TO MEASURE: Number of Visitors or Attendees
WHY MEASURE?
Another seemingly obvious measurement, but be prepared to learn something from the volume of your attendees. Event or webinar platforms, as well as digital analytics tools, can capture a variety of data around event attendance.
MANAGING YOUR MEASUREMENTS
Monitor the number of attendees/visitors throughout your event, not just at one point in time:
Total attendees: Measure how many people joined the event in total and compare that against the number of registrants. If the number is lower than anticipated, consider how you could have promoted or reminded event registrants ahead of time.
Measure attendee entrance. Where and when did the attendees enter your virtual event or environment? Was there a consistent channel or time of entrance?
Understand attendee drop off. Determine how many people left your experience "early" and when. Drop off numbers can give insight into when and what content wasn't relevant or engaging, or if there were technology issues on your event platform. It may also tell you if the time of your event was or was not conducive with your audience's schedules.
REMEMBER
Recognizing attendees for their time and attention is crucial. Thanking them for their event participation, and following up through personalized outbound marketing and sales initiatives will keep relationships nurtured and growing.
WHAT TO MEASURE: Number and types of engagements
WHY MEAUSRE?
Knowing what aspects of your virtual experience are most critical to your audiences can make them even better, and more meaningful in the future.
MANAGING YOUR MEASUREMENTS
Time spent/dwell time: Identify which aspects of your virtual event held people's attention. Look for how quickly visitors bounced to new topics, and be sure to distinguish between short engagement and someone mistakenly accessing the incorrect information or joining the wrong session.
Chat room or personal conversations: Give ample opportunity for attendees to ask questions and relate information to their situations. Take note of who was engaged in these chat rooms and one-one-one discussions—these are opportunities for you to provide custom responses after the event.
Transactions performed: Ensure your 'call to action' for the attendees is easy to reach and clear to ensure digital transactions aren't being driven down by inaccessible design.
Digital engagement (video views, clicks, downloads): Make all content easily accessible and encourage attendees to download items during the presentation so they don't forget. This may seem like a distraction from the content being provided, but contacts should be given plenty of time to absorb the material.
REMEMBER
Review which sessions have the most registrants and be sure to add content and promotion for the most popular aspects of your virtual event. The engagement touch points should have a clear call to action for attendees. Engage attendees after the event with feedback surveys to get content topic suggestions and areas of opportunity for future events and webinars.
WHAT TO MEASURE: Post-event actions
WHY MEASURE?
Companies invest in events to create connections and move business forward. So measuring the movement of business relationships from virtual events and experiences is critical. This measurement can get you closest to "ROI" or "Return on Objective" questions within your organization.
MANAGING YOUR MEASUREMENTS
Post-event nurturing: This can be as, if not more, critical than the event. Set up a method to distribute leads to your sales and marketing team before the event. Set clear expectations on when follow-ups need to occur and the exact items to be covered so post-event communications can be measured not just in quantity but in prospect movement as well.
Pipeline engagement: Use the materials developed for the event to engage prospects at various stages in your pipeline. Consider how different types of event content can move prospects further down the funnel, and also how they can engage prospects who weren't able to attend your event. Track the progression of your prospects to understand if they are making purchase decisions based on your virtual event content.
REMEMBER
The value of the event continues to be generated after it's completed. The more you can measure the "halo" effect of your virtual event content and enable your sales team, the more support you'll receive from your leaders / management team for investing in future events.
To end on another relevant quote (from Thomas Edison), "Good fortune is what happens when opportunity meets with planning." As event and trade show marketers, we have the opportunity to engage with (and learn from) our customers in ways like never before. Let's be mindful of this opportunity, and be planful and prepared to deliver a meaningful experience we can measure, learn from, and improve future relationships.