Aptar designs and manufactures a broad range of drug delivery, consumer product dispensing, and active material science solutions and services. It operates in the beauty & home, food & beverage, and pharmaceutical business segments. Aptar's ideas for packaging and product dispensing help you look your best, prepare a meal, and even take your medicine. They transform ideas into solutions that improve everyday life.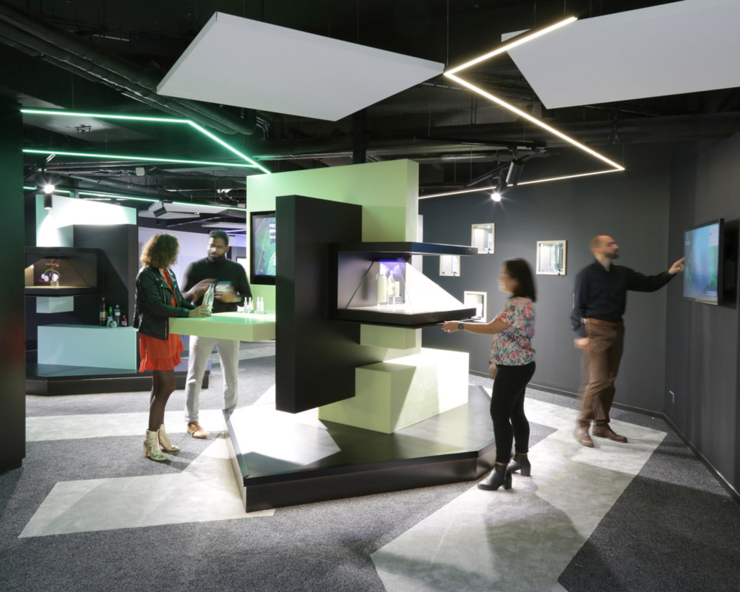 After completing an experience mapping workshop with each of the business's primary stakeholders, Derse created the overarching theme – Journey of an Idea – that would bring visitors in contact with four main areas within the InVision Lab: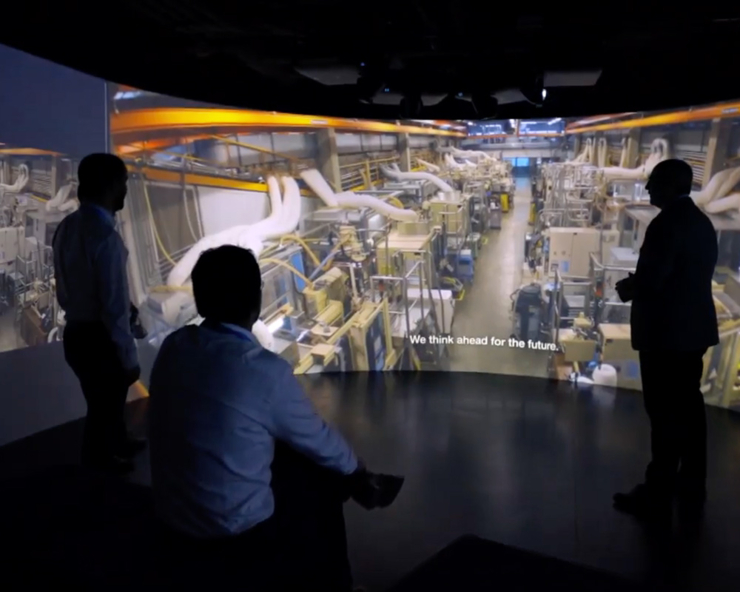 Immersion Theater
Where visitors learn about Aptar's history of innovation through video presentations.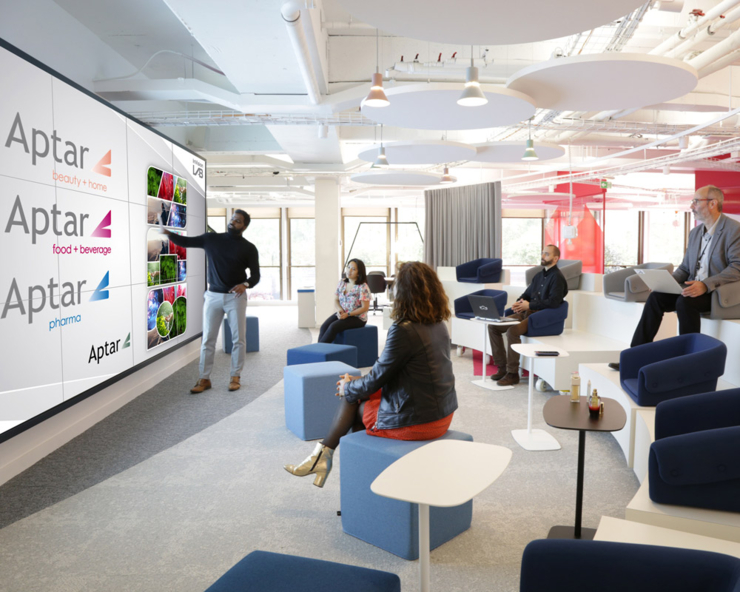 Agora
A central area where visitors see and hear presentations featuring Aptar's latest technologies.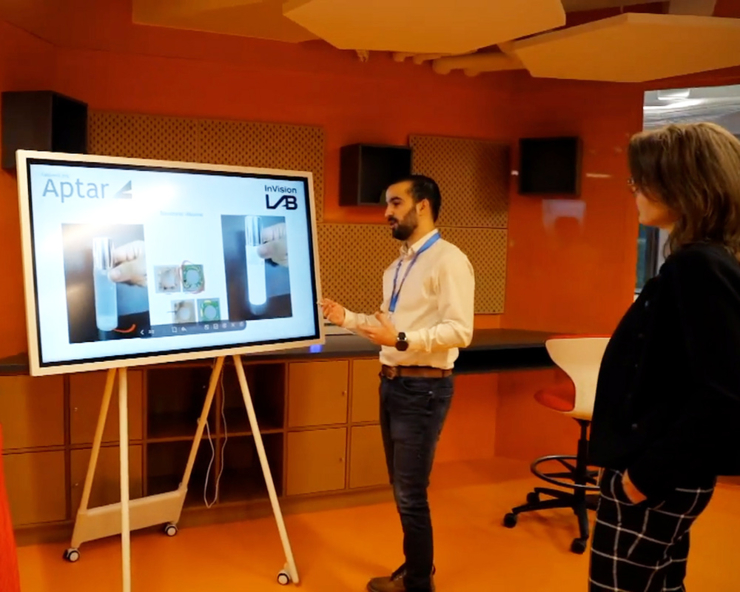 Collaboration & Creativity
A communal space where customers, suppliers, partners, and investors can gather to collaborate and share ideas.
Product Showcase
Where visitors can see Aptar's innovative dispensing solutions through tactical and visual experiences.