"Be simple. Be human. Be bold."
This was the underlying message the Butterfly Network wanted to portray when exhibiting at AAPA 2019. Seeking to create an emotional experience that was cozy and human, they turned to Derse to help bring this vision to life.
CHALLENGE
Using a combination of custom and modular components, Butterfly Network sought to create an emotional experience for attendees with an exhibit that could transform from show to show.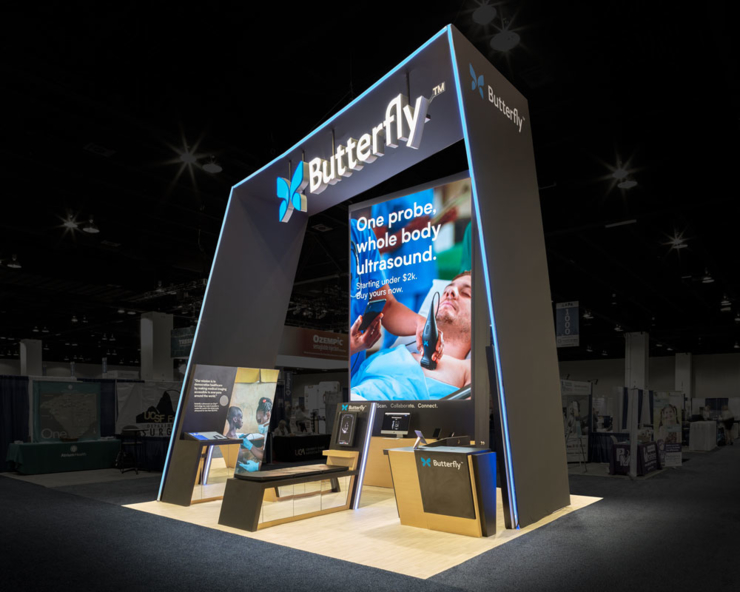 Further expanding on Butterfly Network's core message, Derse's designers cloaked the booth in black fabric and corresponding laminates accented with tan and blue. This is a bold statement with white being the dominating color.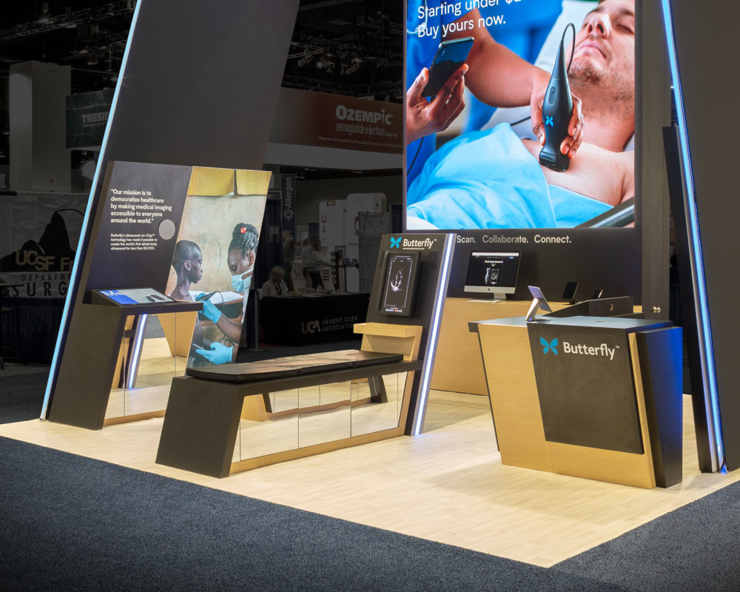 To provide a human touch to the design, the designers incorporated a wood grain laminated to bring warmth to what could be a dark space. This provided an organic, earthy platform to elevate the product that is inherent in its design.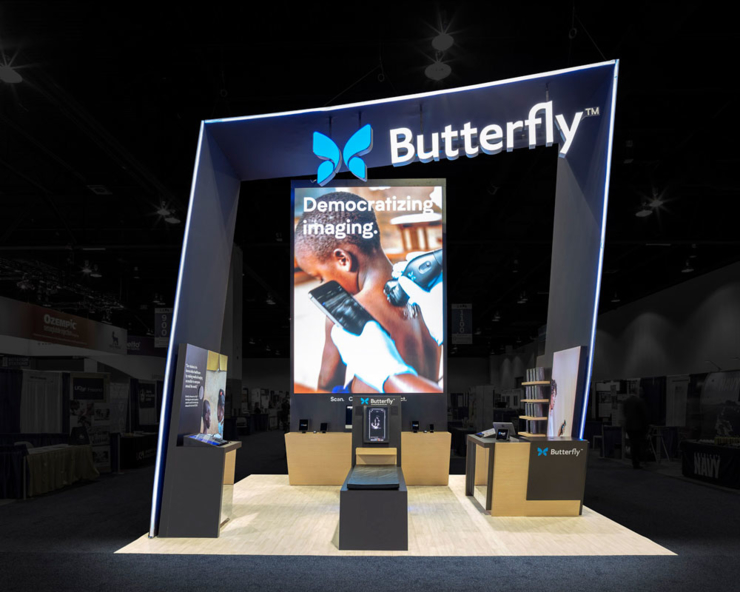 LED accents were purposely placed to highlight two key elements within the booth. The 20' fabric arch was accented with the LED elements that envelop the space, and the Live Scan area, where attendees could get first hand, real-world experience operating and handling Butterfly Network's product.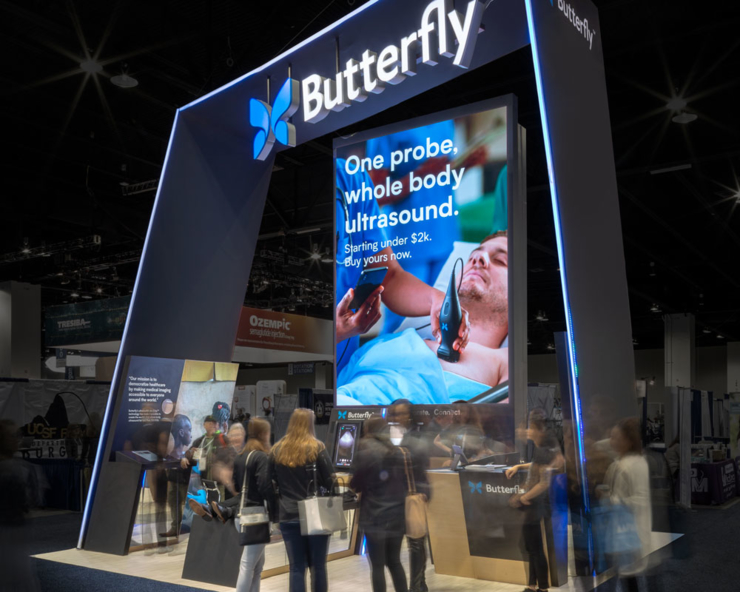 BUTTERFLY NETWORK Gallery
More images of Butterfly Network at AAPA.