When AM General's shows were canceled for the foreseeable future, they partnered with us to re-purpose their trade show properties to create a micro-environment in their facility.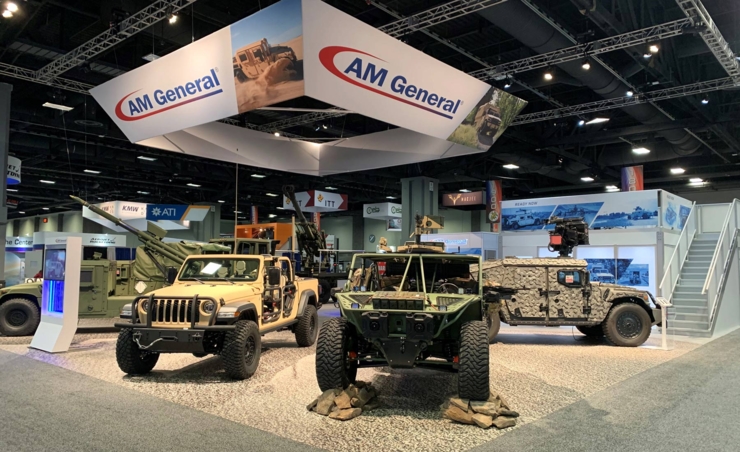 AM General is a vehicle manufacturer that builds military and commercial vehicles. They are best known as the maker of the military Humvee. Like all event marketers in 2020, AM General had a conference cancel. Instead of waiting for their next show, which was going to be virtual, they made the bold decision to connect with their internal and external clients in their own unique way.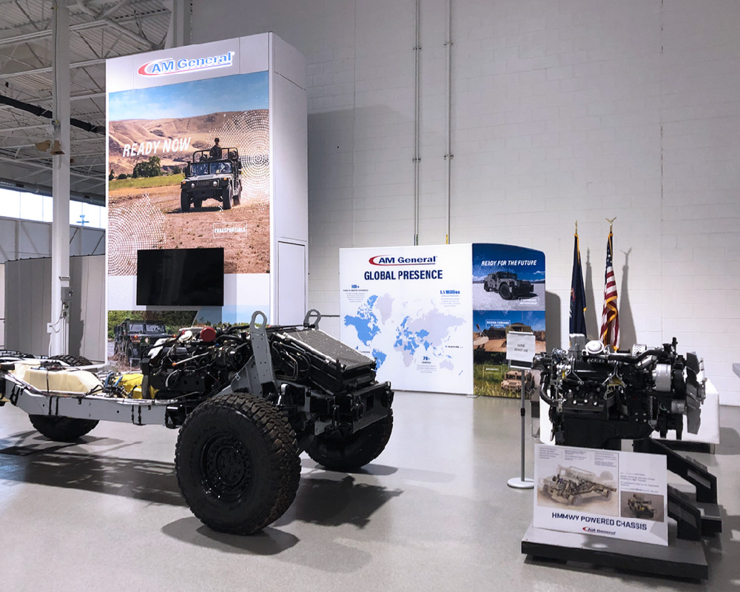 After establishing availability of the space, the Derse account team and designers assessed which of AM General's exhibit components would fit in an available space within the TEC. It was decided that a large-scale tower with a built-in monitor, a hanging sign, furniture, and a new 10' x 10' back wall was all that was needed to provide a back drop for virtual engagements with AM General's target audiences. A short install and set-up ensured the properties were ready for quick use.
AM General used the space for their own virtual meetings with prospects and customers alike and it was also used for internal virtual gatherings, presentations, and events.