Hireology, a recruitment marketing software company, owes its tremendous growth over the past decade to the team members that make up its award-winning culture. Since founding in 2009, they have been listed on Crain's Best Places to Work, Deloitte Fast 500, and Best Places to Work in Chicago—a true testament to the methods they have perfected, how they attract the best people, and to the culture they've cultivated.
Hireology's growth has also spilled over to their trade show program. Starting with a modest 10' x 20' booth at the National Automobile Dealers Association (NADA) 2015, by 2019 Hireology was exhibiting in a robust 30' x 30' booth. While this expansion shows upward mobility for Hireology, their booth was feeling the growing pains and was on its last legs of usability. Hireology wanted a fresh new look and partner that could help them compete with the big players at NADA.
CHALLENGE
With an ever-increasing booth footprint now at 40' x 50' for the 2020 NADA show, Hireology wanted to explore new ideas for their booth. They approached Derse after a recommendation from an employee that had worked with Derse previously.
Hireology challenged Derse to elevate their presence at NADA 2020 by celebrating the very culture that has led to their success. Derse took the Hireology culture to the show floor, demonstrating that funny, quirky, and smart is infectious AND successful!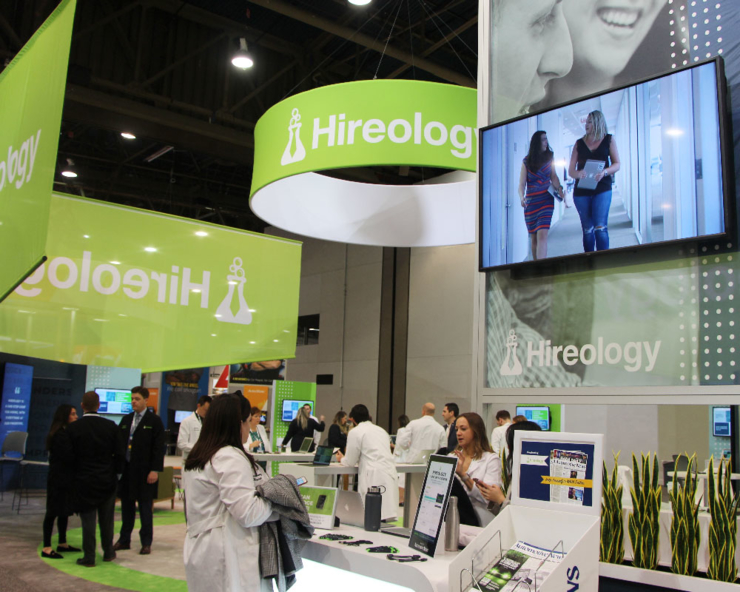 Inspired by the materials and textures in Hireology's contemporary headquarters, Derse's solution provided a clean, tech-forward, and hospitality-focused environment. Multiple zones for different levels of interactions allowed Hireology to show off their culture and encouraged meaningful conversations with attendees in a variety of formats: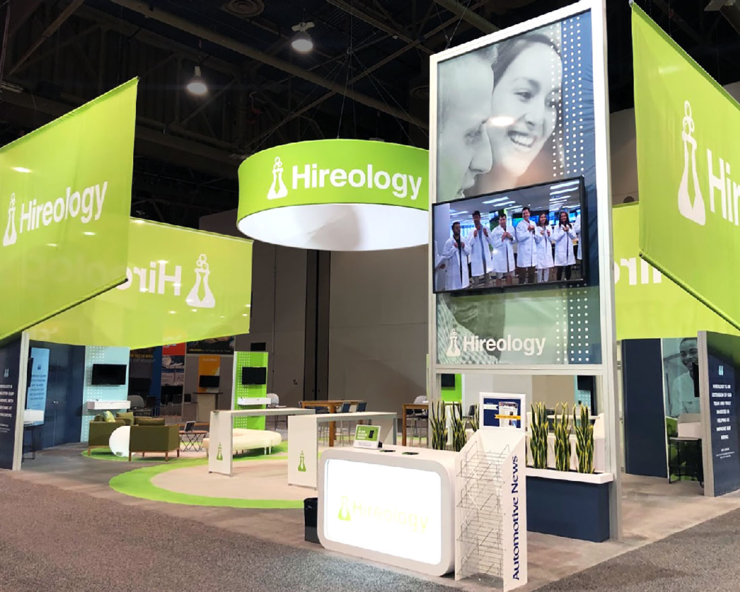 A dramatic 20' tall welcome wall and glowing reception desk greeted visitors to the booth.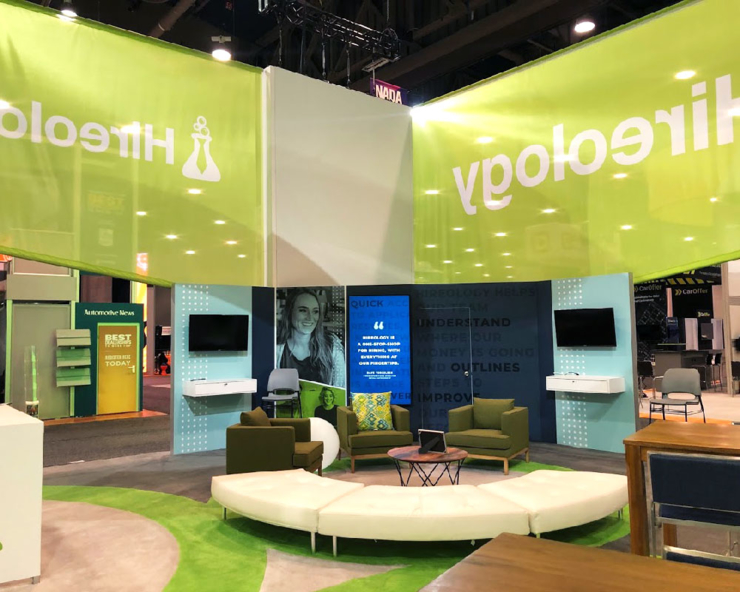 A lounge area with hospitality hosted an engagement space for visitors to connect with their rep. The eclectic seating took the formality out of the conversations.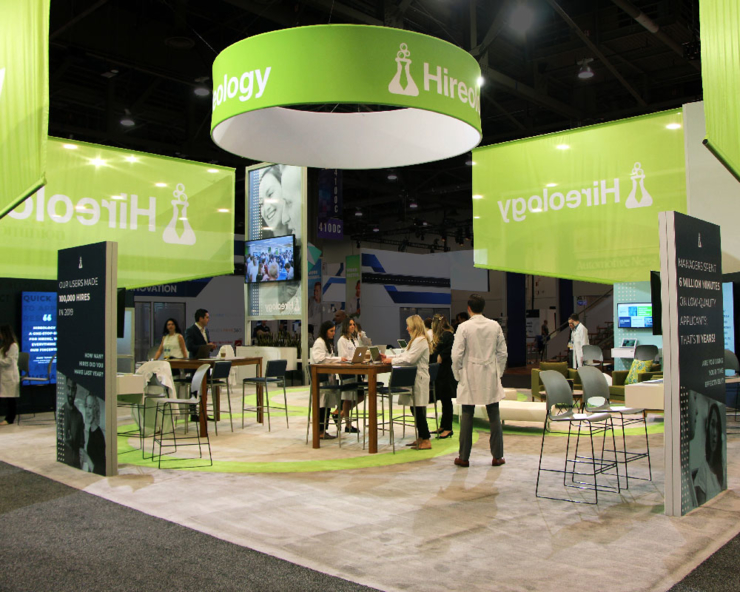 Collaboration tables and demo kiosks created the perfect space to introduce new product offerings, and proved to be a great way to connect with current clients and prospects.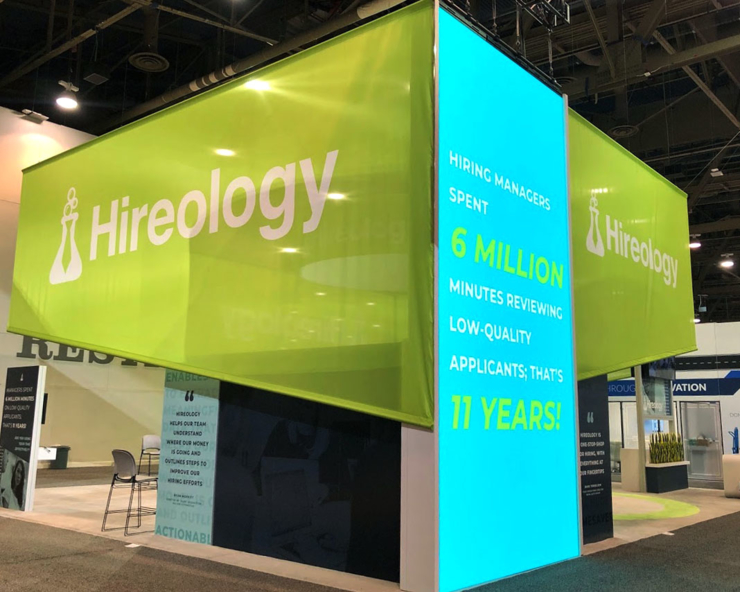 Digital messaging on a 20' tall LED wall on an outside corner of the booth drew the attention of passersby with trivia teasers that spoke to Hireology's unique offerings. This attention-grabbing feature put them on the same level as the big players at the show.
Angular fabric walls framed the space while keeping sightlines open, while individual hanging elements and carpet inlays defined the different zones within the booth. These zones harmonized for an inviting approach without pressure or pretense. Within this encouragement for informal interaction, Hireology was able to create strong and memorable connections that turn into lasting relationships.