Clarios set a goal to educate their audience on the relevance of their products at CES. They trusted Derse to design, adapt, and execute their exhibit to create a memorable learning experience for CES attendees.
CHALLENGE
Although they had previously participated in CES, this was their inaugural appearance on the show floor. Clarios aimed to enhance their presence and promote brand recognition at CES 2023, thus turning to Derse for skillfully crafting and implementing their 30' x 40' booth.
As a world-leader of low voltage automotive batteries to automakers globally, Clarios strategically chose a booth location in the West Hall of the Las Vegas Convention Center, where vehicle technology exhibits were concentrated. Given Clarios' relationships to major automakers, proximity was crucial not only for facilitating meetings with them but also for being associated with leaders in mobility today and tomorrow.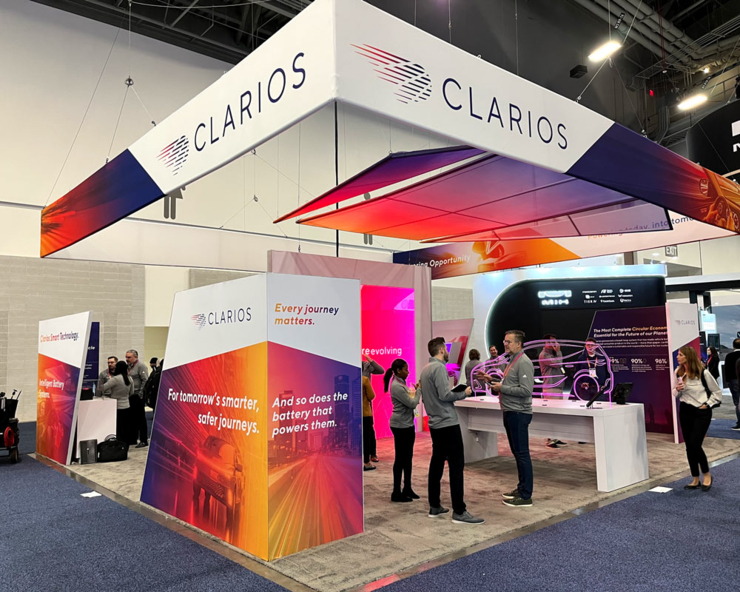 One of Clarios' crucial highlights at CES was the unveiling of their cutting-edge battery technology, known as Smart AGM. This groundbreaking battery design incorporates real-time performance monitoring, enabling it to sense, diagnose, and communicate its own condition. It has the capability to support safety-critical functions and detect any alterations in battery function that might potentially impact the power supply.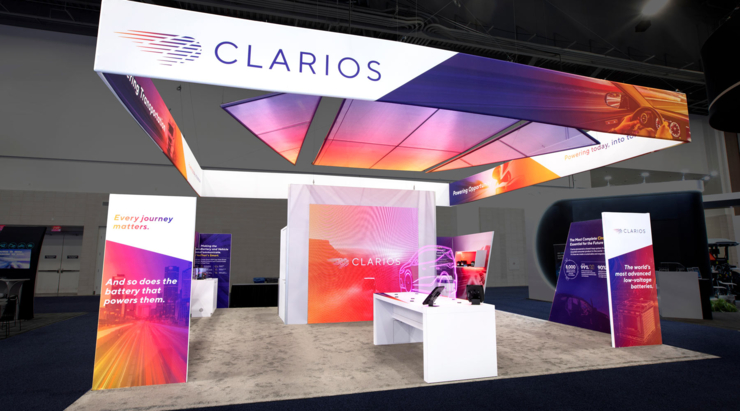 Clarios trusted Derse to upscale the exhibit, effectively demonstrate their new battery technology, and make an impact at CES.
SOLUTION
Derse's nimble and consultative approach created opportunities for Clarios to achieve their goals in a smaller space without reducing impact.
From 2022 to 2023, Clarios decreased their booth space from a 30' x 40' to a 30' x 30' — what changed in their design? Derse removed the conference room, which aligned with their intent to have casual, educational conversations, rather than private meetings.
Consistent with the 2022 and 2023 booth designs was the utilization of rental components, which gave Clarios room in their budget for customized features within the exhibit.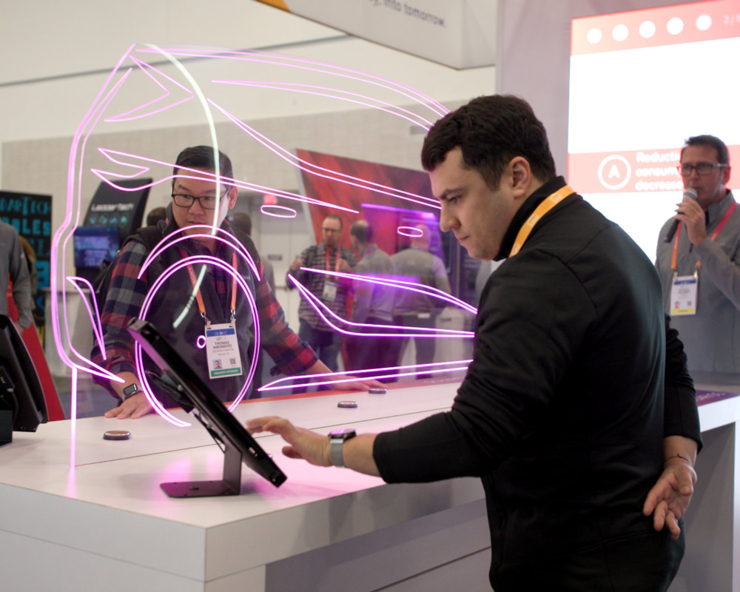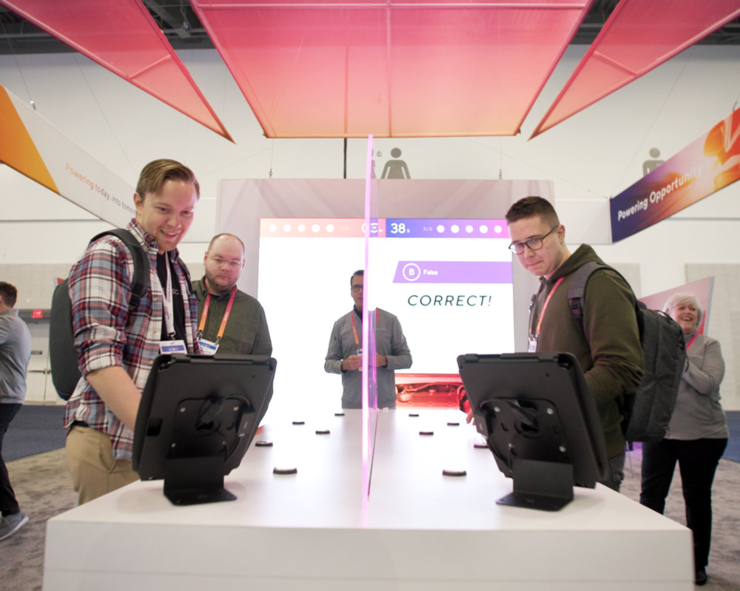 With a mission to immediately engage with their audience and educate consumers about electrification, low voltage batteries, sustainability and mobility trends, Clarios wanted to use gamification to make it a more immersive experience.
In collaboration with Stamm Media, who was instrumental in the on-site installation, Derse and Clarios developed questions to quiz their attendees to test their knowledge and have some fun along the way. Playing a whack-a-mole style competition, attendees engaged as players and onlookers, learning more about Clarios' impact and products in a fun and exciting way.
Derse integrated a survey with the game to help Clarios identify and qualify leads to better understand their audience's perception of and interest in their brand and products.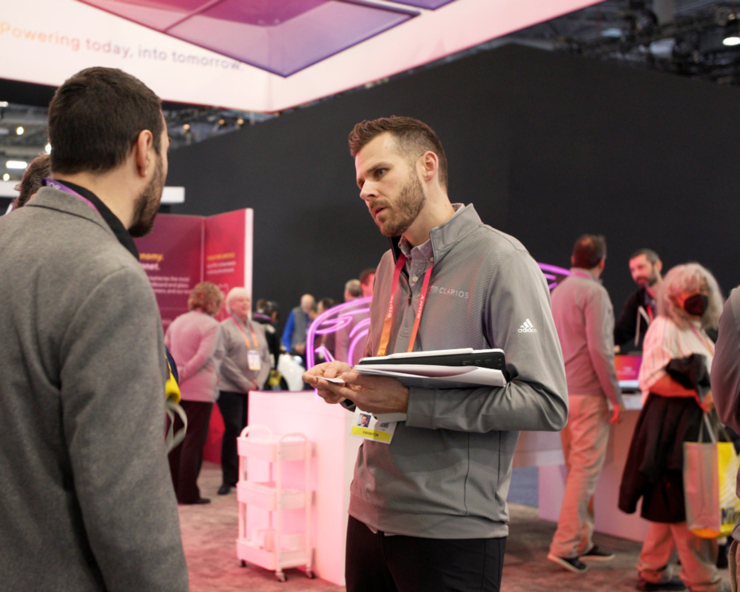 CLARIOS GALLERY
More images of Clarios at CES.