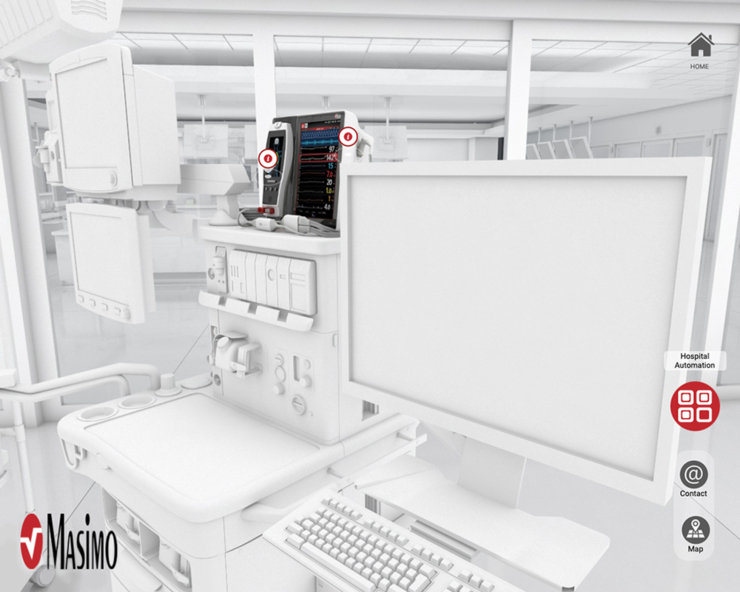 Phase II: A Virtual Hospital
We are currently working on the expansion of the virtual journey to showcase Masimo's product integrations and functionality within an entire virtual hospital setting. This virtual expansion will provide Masimo an enhanced platform to continue connecting with key opinion leaders to communicate their mission: Improving Patience Outcomes and Reducing the Cost of Care.
Masimo Virtual Journey Gallery
More images of Masimo's Virtual Journey.