Standard AI was looking to make a splash at NACS 2022 with their expanded footprint. They partnered with Derse to design and build a new booth that would bring their brand to life on the trade show floor while featuring their AI-powered retail technology.
CHALLENGE
Standard AI uses AI-powered computer vision cameras to automate checkout — enabling customers to shop, tap their phones, and go.
No lines, no scanning barcodes.
They like to think of themselves as providers of the modern day full-service gas station. In an ironic way, their advanced technology brings back the ability to focus on customer service like gas stations and convenience stores did in the old days of station attendants.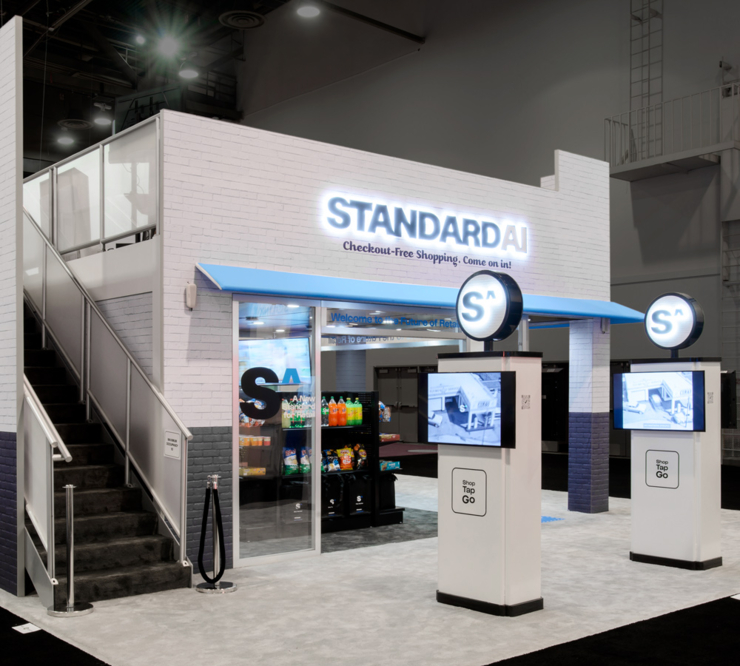 SOLUTION
We intentionally incorporated their functional requirements with the brand identity Standard AI wanted to convey.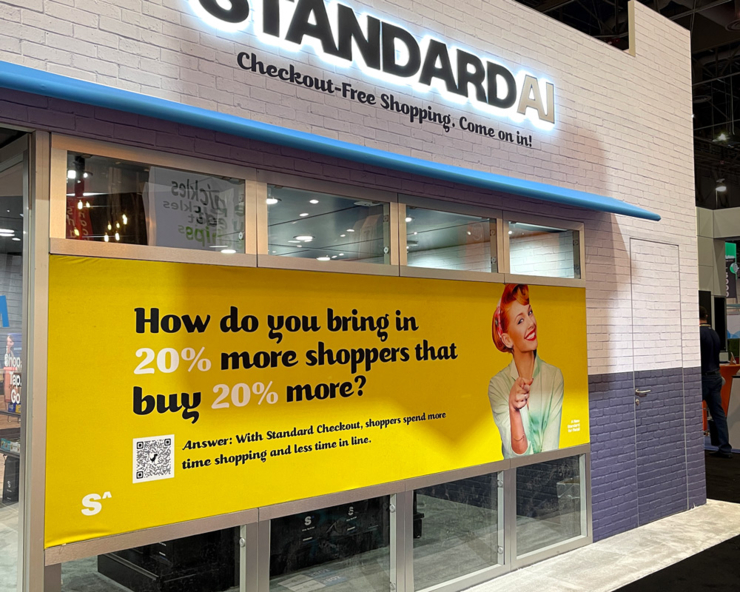 Taking notes from their old-school, full-service gas station theme, we designed a modern yet retro-inspired take on filling stations of the past to create greater awareness of their brand on the trade show floor.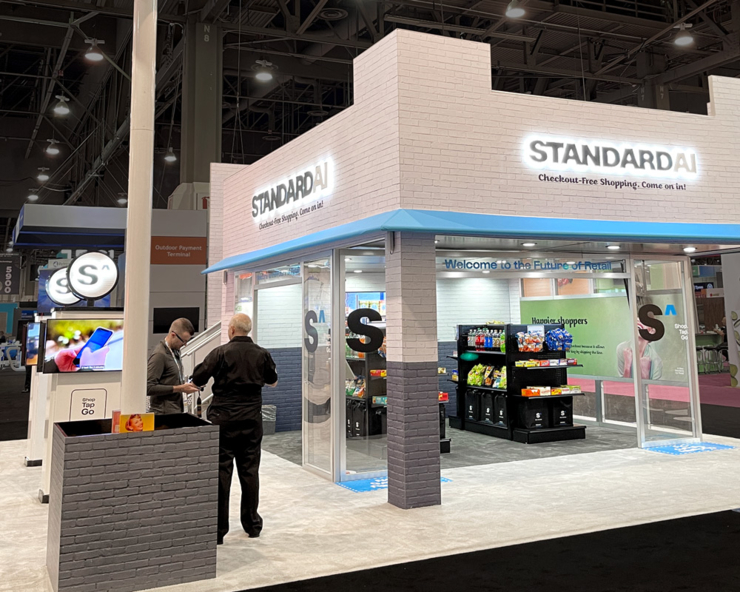 Not only did we carry the throwback feel of the exhibit through the graphics used in the mock convenience store, but the team at Standard AI also donned black jumpsuits resembling old-school gas station attendants.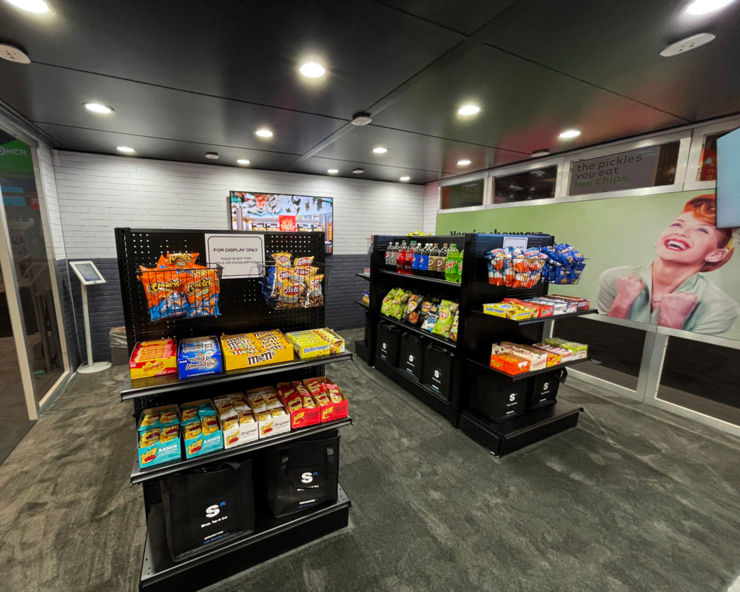 We brought their VIP experience dreams to life by designing a double-deck mezzanine to create a designated hospitality space. Directly below, the small convenience store mockup provided the space to simulate their checkout-free shopping experience so that attendees could learn about how their system works.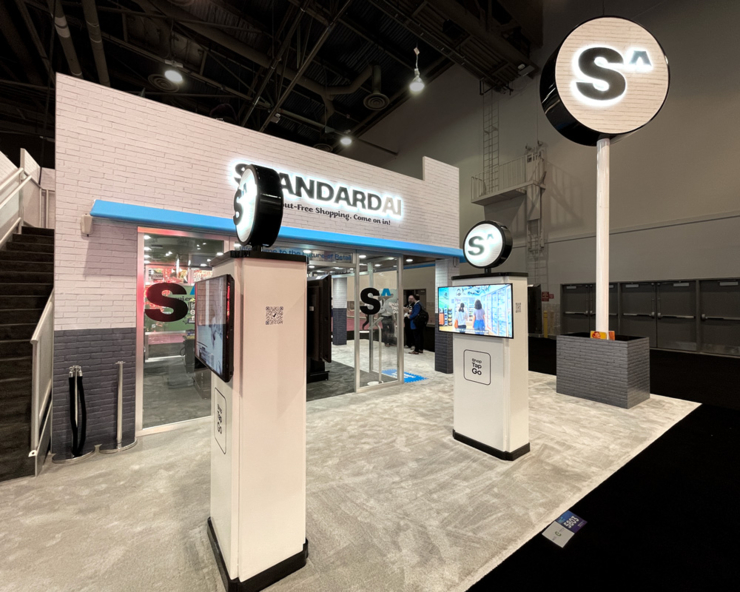 Finally, we brought the retro theme home with classic gas pumps displaying their other technologies on small demo kiosks beside a large, outdoor lollipop sign heralding trade show attendees to their exhibit. Due to the position of the booth, the lollipop sign was visible on major pathways from a long distance.