Captivate Your Ideal Audience: Generational Marketing for Your Trade Show Program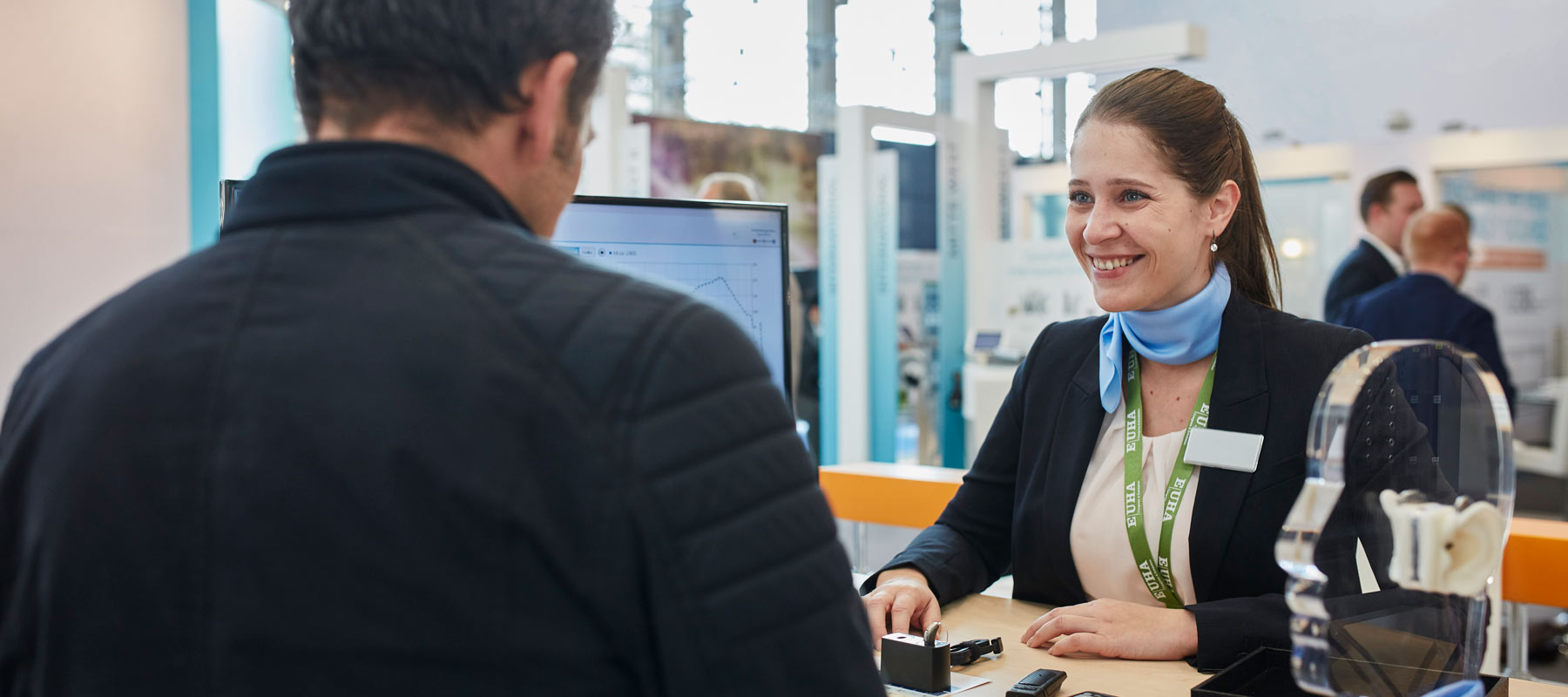 It's common knowledge: if you don't adjust your event strategy to reach your target audience, someone else will captivate their attention.
With each generation comes a different set of preferences that, when embraced, can provide key insight into your trade show marketing strategy.
Each generation has preferences for how they like to approach their business and consumer experiences. So how do you make an impact on each of the generations that might be visiting your trade show exhibit?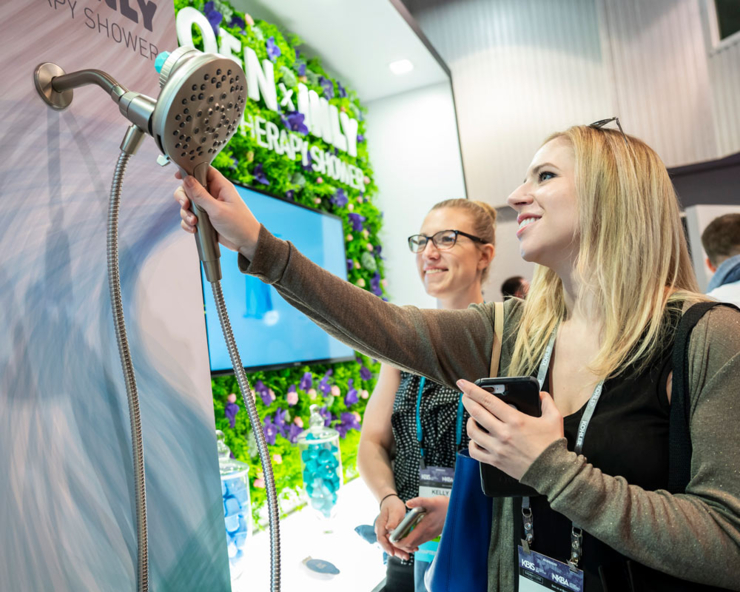 How can you win the attention of Gen Z?
Create a curated, immersive experience that gives your audience tangible contact with your brand. Gen Z is accustomed to immersive digital experiences in their online consumer engagements; it's what they have come to expect. In-person events give you the opportunity to take it a step further by exceeding their expectations and creating a face-to-face engagement they couldn't get online.
Invest in pre- and post-show experiences through short-form digital content. Gen Z consumes more digital content in the sales cycle than any other generation – are you targeting your pre-show digital marketing strategy to them?
Pay attention to the brand messaging you want to convey on the trade show floor and communicate it with your staff to ensure consistency; Gen Z can sniff out off-brand behavior from your staff, messaging, and the experience you provide.
In addition, take the time to focus on training your staff to help them understand your goals for the show and the message you want them to communicate to your Gen Z audience. If a staff member represents your company in a different light from the exhibit experience itself, a Generation Z attendee will recognize the inconsistency and be reluctant to trust your overall marketing message.
Millennial
Comprising a large portion of the workforce today, 27 to 42-year-old millennials are a major audience for most brands today. Millennials want authentic human connection, both in their consumer and business experiences. 84% of millennials do not like advertising; consider how this might impact your trade show strategy. Are your staff and salespeople actually interested in the attendee they are talking to, or are they just trying to jump into a sales pitch without trying to understand the attendee?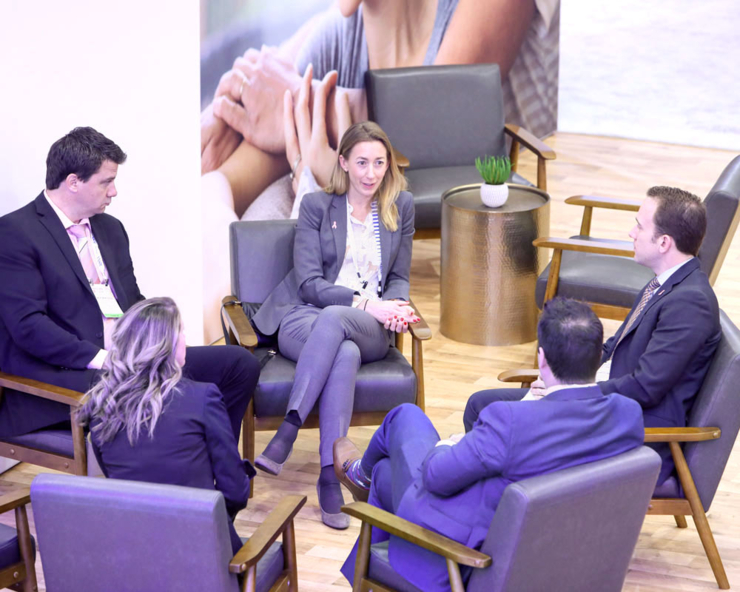 Hoping to connect with millennials?
Choose the right staff to attend who will be able to prioritize connecting with prospective and current clients
Remind your staff of why they are at the trade show in the first place. Empower and inspire your staff with the importance of human connection and taking genuine interest in the attendees.
After making a strong first impression, continue to follow up with them after the conference while not excessively pushing your products and services onto them.
Reminding your staff of the importance and purpose of their presence at your exhibit will help them give their full attention to your millennial attendees. It's necessary for your staff to both believe in the goals your company has for the trade show and the effectiveness trade shows have in helping you achieve your goals. If you don't educate your staff, you run the risk of millennial attendees quickly identifying a lack of authenticity and genuine interest in them, and they will look elsewhere.
Generation X
Currently ages 43 to 58, Gen X generally carries the most responsibility of these three generations in the workforce. Their time is often limited by their roles and responsibilities at work and they won't let you waste it. If you want them to give you their most precious commodity (their time), you're going to have to cut to the chase.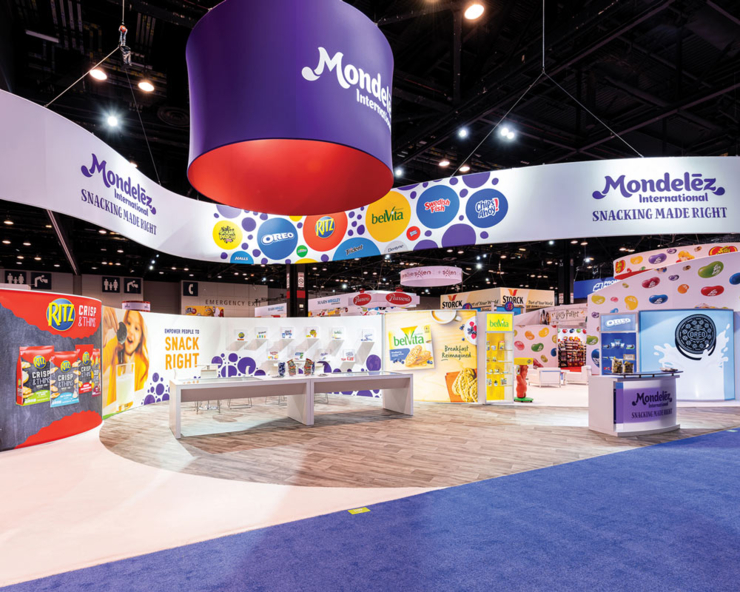 So how do you reach Gen X?
Pay attention to the main marketing message of your booth graphics: who are they speaking to? Are you honing in on the immediate payoffs of your products first and foremost?
Exceed the expectations of Gen X attendees without wasting their time by speaking directly to their needs in the customer journey you design
Train your staff on the importance of making a strong impression by listening to their attendees, and not just talking at them
Inform your booth staffers how to help them answer an attendees' question, "What's in it for me?" If your marketing message or elevator pitch cannot clearly indicate how your offering will help them, they won't stick around for long.
Your generational trade show strategy doesn't have to be complicated. Work with your team to decide on which generation(s) you want to prioritize for your upcoming trade show, and make a plan.