Celebrating Longevity: 75 Years, 3 Employees, 1 Company
Employee engagement and the importance of companies fostering a strong culture is a hot topic in nearly every industry. According to an Economic News Release from the Bureau of Labor Statistics, 4.6 years is the average tenure of an employee at any given company.
At Derse, more than 40% of our employees have been at Derse for more than 10 years (we call them DOTS, or Derse Old Timers!). What is it about Derse that keeps employees satisfied, engaged, and productive more than twice the national average?
This year, we celebrate three individuals who have each been with Derse for 25 years. Let's hear about their experiences across their combined 75 years with Derse, and what they most value about their time in the industry, and with the company.
---
MEET: RUSS FOWLER, VICE PRESIDENT OF MARKETING ENVIRONMENTS
Russ joined Derse in 1994 and, as VP of Marketing Environments, leads a multidisciplinary team of multimedia, architectural, and experiential designers.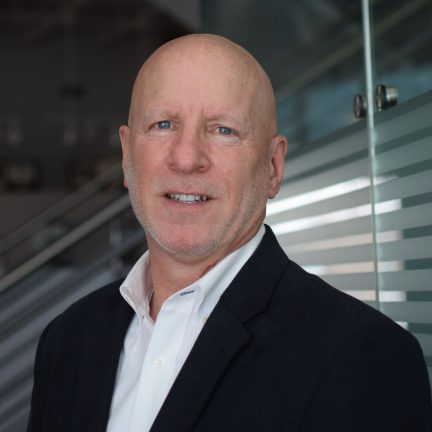 Q: Why did you join Derse 25 years ago?
A: I loved the hometown feel of Derse and it's really unique to find a place that you feel at home in, that's what Milwaukee was to me when I accepted the position.
Q: How many times have you traveled for work in your 25 years?
A: During my time at Derse I have…
Taken 1699 flights
Spent 1340 nights in hotel rooms
Been in all 50 states
Visited 110 different airports
Q: What is the biggest change you have seen in the last 25 years?
A: Communication hands down! When I first started we didn't even have voicemail, we were handed little pieces of paper from the receptionist. We've come a long way in how we communicate.
Q: What makes you stay at Derse?
A: The continuous growth and possibilities. When I first started we had a very narrow portfolio and over the years I've had the pleasure of watching Derse accomplish major wins and fast forward we have multiple brands to work with.
---
MEET: LISA SCHWABENLANDER, SENIOR ACCOUNT EXECUTIVE
Lisa's career encompasses 25 years of trade show and event marketing experience and began with Derse in 1994.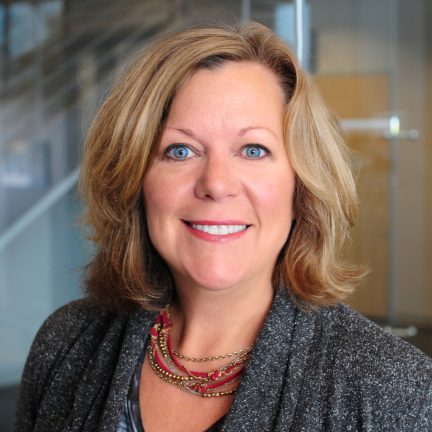 Q: What was one of the most fun experiences you've had while working?
A: Hands down karaoke with my clients!
Q: What work has given you the most satisfaction?
A: For me, it's the satisfaction of becoming an extension of my client's teams and helping them be smarter about their face-to-face marketing programs and not just delivering exhibits.
Q: What is the biggest change you have seen in the last 25 years?
A: The way we communicate with clients in a whole new way. We now have the ability to be in constant contact with our clients and have the ability to help solve their challenges faster and more efficiently.
Q: What makes you stay at Derse?
A: I love what I do and I can't imagine doing it anywhere else and I never dread coming to work.
---
MEET: SHERI THOMKA, TALENT ACQUISITION AND DEVELOPMENT DIRECTOR
Sheri joined Derse in 1994 as Human Resources Supervisor. She has seen Derse grow from a more traditional trade show business into a fully integrated face-to-face marketing agency.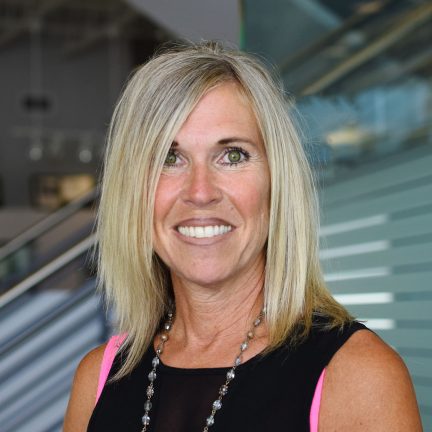 Q: Why did you join Derse 25 years ago?
A: When I first was recruited it took five minutes of being in the interview until I realized Derse was the place for me. The people made it easy to want to become a Derse employee.
Q: How many employees have you interviewed in your 25 years at Derse?
A: I have probably interviewed about 1500 employees!
Q: What would you consider HR's biggest milestone in your tenure?
A: The measurement is really retention. When I started we had 110 employees and now we have nearly 500 employees.
Q: What work has given you the most satisfaction?
A: I spearheaded a health campaign that not only influenced employee health choices but earned the company free workout equipment, giving all employees the opportunity to continue focusing on their physical health in and outside the workplace.
Q: What makes you stay at Derse?
A: The people for sure. In my position, I relocated a number of employees and that's something I take seriously, I care about their success and it's rewarding to watch them flourish in their roles and call Milwaukee home.
---
75 years, 27,375 days, and 3 amazing employees prove that company culture is vital to the success of the individual and the company. But, at the end of the day, it's really all about the people.
Congratulations on this incredible milestone!
---