Derse fabricates structures for COVID-19 Alternative Care Facility in Southeastern Wisconsin
Derse recently rose to the challenge of fabricating, assembling, and installing 530 temporary 10-by-10-foot patient rooms at the alternative care facility within the Exposition Center at Wisconsin State Fair Park. Wisconsin Governor Tony Evers announced the plans for the alternative care facility on Thursday, April 9, and the facility is expected to be open to COVID-19 patients as early as April 21.
We were selected by Gilbane Building Company, the appointed general contractor for the project, as one of several local subcontractors that would assist in constructing the alternative care facility.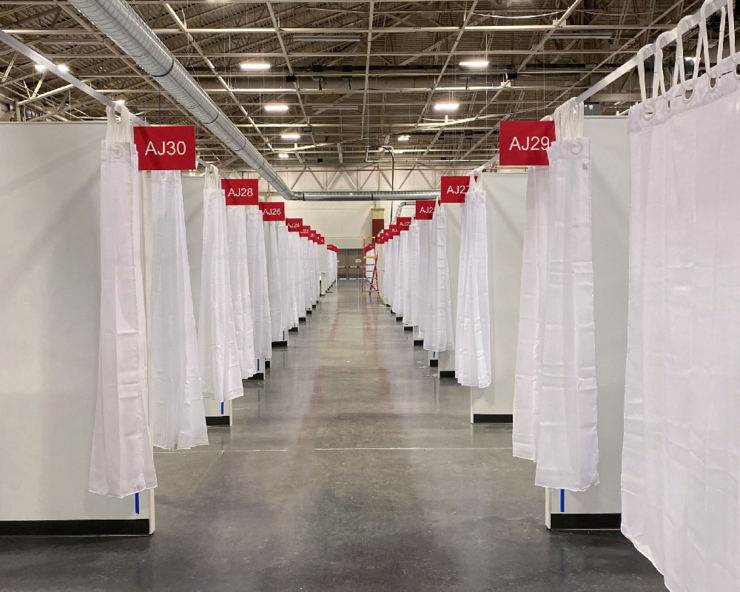 The temporary rooms, intended to be used to treat COVID-19 patient cases, were assembled and installed in eight days. We used our Milwaukee-based production and warehousing facility located three miles from Wisconsin State Fair Park, as well as several other Derse divisional facilities, to complete the build-out and deployment of the temporary patient rooms. Additionally, we engaged Sho-Link, a national trade show service and labor cooperative, to install the patient rooms. In total, more than 100 workers across multiple shifts were leveraged each day to complete the project.
Each patient space consists of three 8-foot-tall walls, with an antimicrobial curtain entrance, and are 10-feet-long by 10-feet-wide. The walls of each room were built using PVC-encased panels that allow for efficient disinfections, and will be properly disposed of after they are dismantled.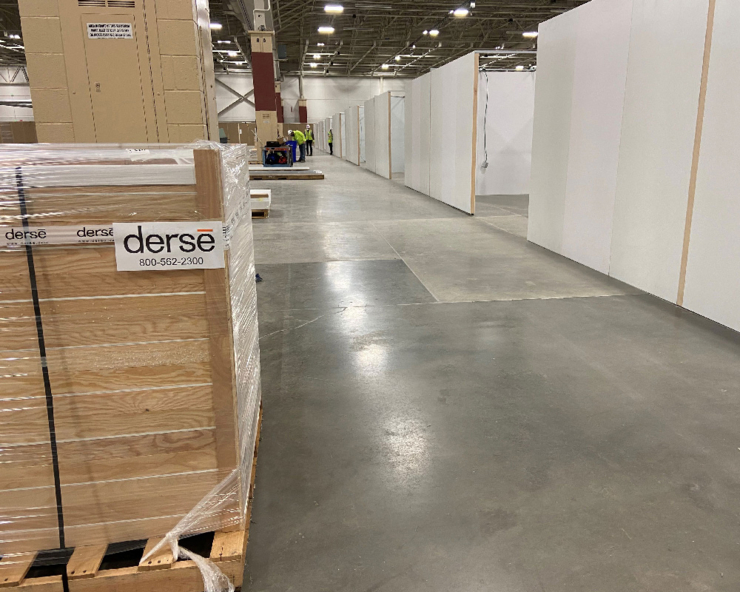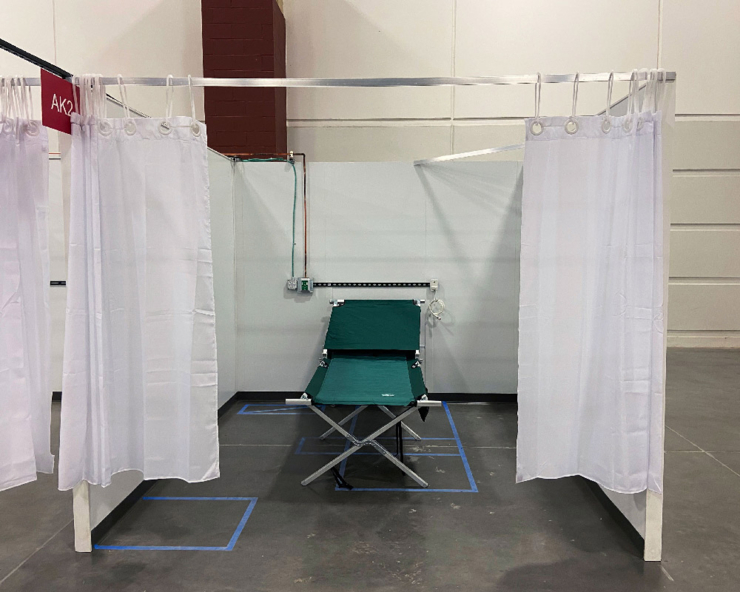 Derse, along with a variety of exhibit builders and service providers across the country through the Live for Life COVID-19 Coalition, are stepping up to support FEMA, the Army Corps of Engineers, and local and state agencies to help others get through this health crisis with temporary hospitals and testing centers.
"Our employees worked tirelessly to support this urgent need," said Brett Haney, Derse CEO. "The trade show industry has been hit hard by the impact of COVID-19. With our exhibit fabrication work on pause, we see an opportunity to offer our unique expertise to rapidly deploy and install temporary structures. We know the logistics, manpower, and effort it takes to deliver an initiative at this scale. Our production crews were ready to hit the ground running and tackle this important project."