Derse Receives Three Industry Awards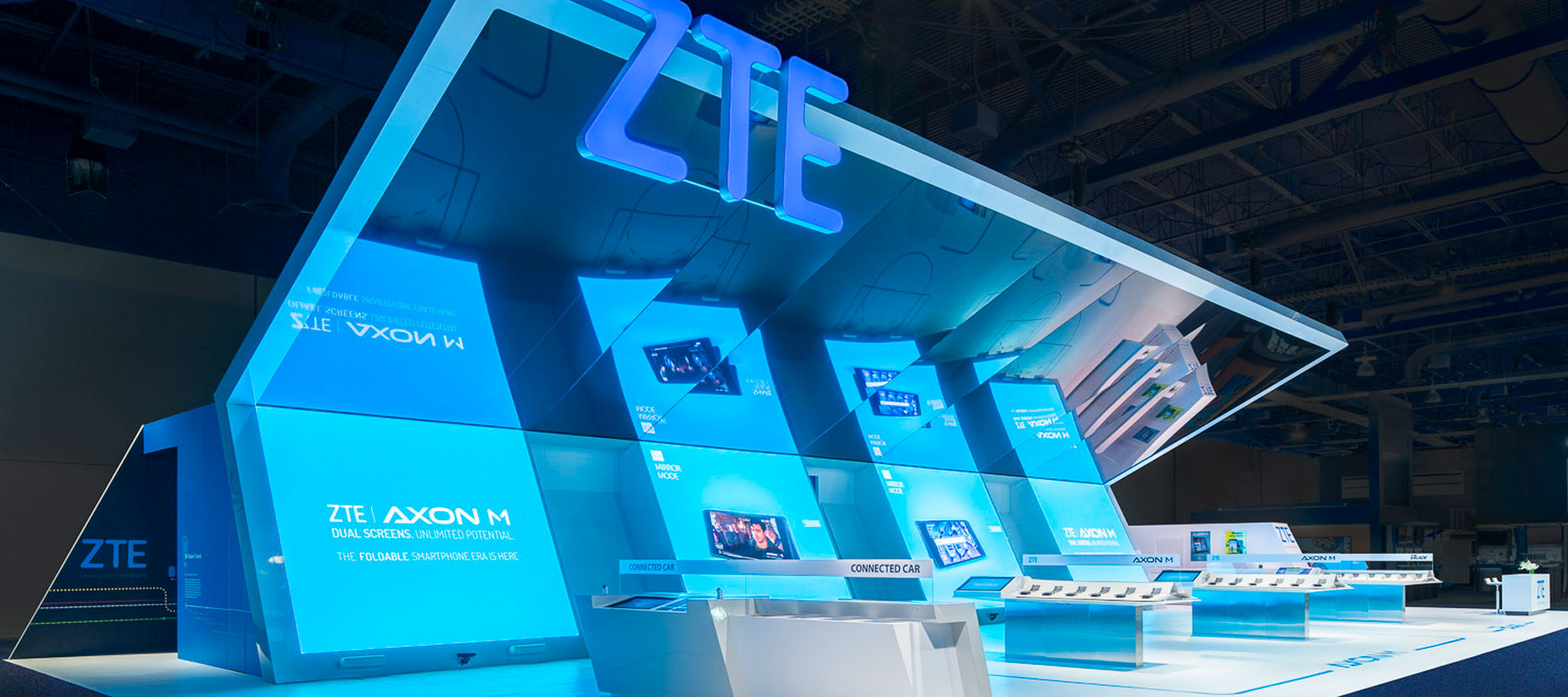 DERSE IS PROUD TO BE THE RECIPIENT OF THREE DISTINGUISHED AWARDS:
The Global Ace Award, EXHIBITOR Magazine's Exhibit Design Award, and a World-Class Center Design Award by ABPM, The Association of Briefing Program Managers.
The Global Ace Award, presented by the New York Chapter of the ANA Business Marketing Association, recognizes the best of the best in B2B creative across the globe, and entries are judged by a jury of creatives from agencies and client organizations worldwide. ZTE, a multinational telecommunications equipment and systems company, had a vision to do things differently and wow attendees on the show floor at CES 2018. Derse created a 50' x 100' exhibit that was reminiscent of ZTE's Axon M dual-screen phone turned on its side. The dramatic angled ceiling and reflective surface made a grand impression on the CES show floor and won Derse a Global Ace Award. Additionally, the use of a unique Barrisol® – mirrored fabric turned the ZTE exhibit into an optical illusion, where everything below the fold was reflected above. Conceptually the mirrored effect was symbolic of the multidimensional user experiences enabled by the Axon M phone. The unique architectural treatment was recognized by EXHIBITOR Magazine's Exhibit Design Award and was listed in Exhibitor Magazine's Top 20 CES booths.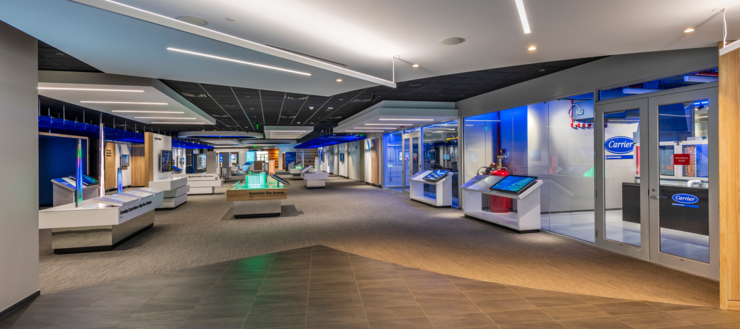 Derse is proud to announce our partner Carrier, was recognized with an Association of Briefing Program Managers World Class Center Design Award. Carrier, a world leader in heating, air-conditioning, and refrigeration was recognized for their new Center for Intelligent Buildings. Entries were judged on the merits of design and innovation, with an emphasis on raising the standard and expanding the definition of design excellence in support of executive briefing programs. In addition, Carrier was recognized with a special Sustainability Award due to the sustainable elements included within the center.
"Derse is honored to win three distinguished industry awards that showcase what happens when true partnerships between our clients and us come to life. These awards demonstrate the innovation, creativity, and passion our employees use every day with every project. We are thrilled to be recognized and motivated to continue creating meaningful work for our clients," stated Julia Haas, marketing director.