Getting started with a virtual exhibit, event, or conference
YOUR EVENT HAS BEEN CANCELED. NOW WHAT?
In-person events and conferences are a vital part of many companies' sales and marketing efforts. They give attendees an immersive educational experience and (when well executed) help businesses tell their brand stories and create emotional connections with those attendees.
While COVID-19 and social distancing has forced the cancellation of many trade shows and events, chances are your company's need to reach sales goals, introduce new products, and make connections with current and prospective customers has not.
Enter virtual experiences. They allow you to stay connected with your customers through digital channels with an online experience tailored to your audience. Using immersive digital technology, your brand's messaging, media, and trade show booth can reach your target market when you can't be together, face to face. Plus, your experiences can live online for much longer than the traditional two to three day conference.
How to bring to life a virtual experience
The first step is to decide what type of virtual experience will best replace (or augment) your face-to-face event. We categorize virtual experiences into three types: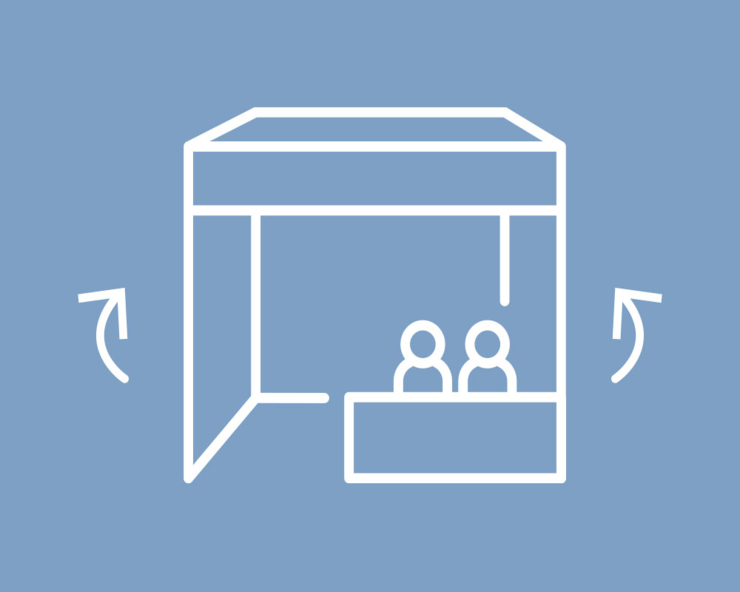 Virtual exhibits - A virtual exhibit re-creates your trade show exhibit in a digital environment. Using the rendering for your trade show booth, a customer experience expert and designer work together to develop a 3D environment that can be experienced via rotational navigation. A virtual exhibit allows your investment in graphics and content for a canceled trade show to live on indefinitely.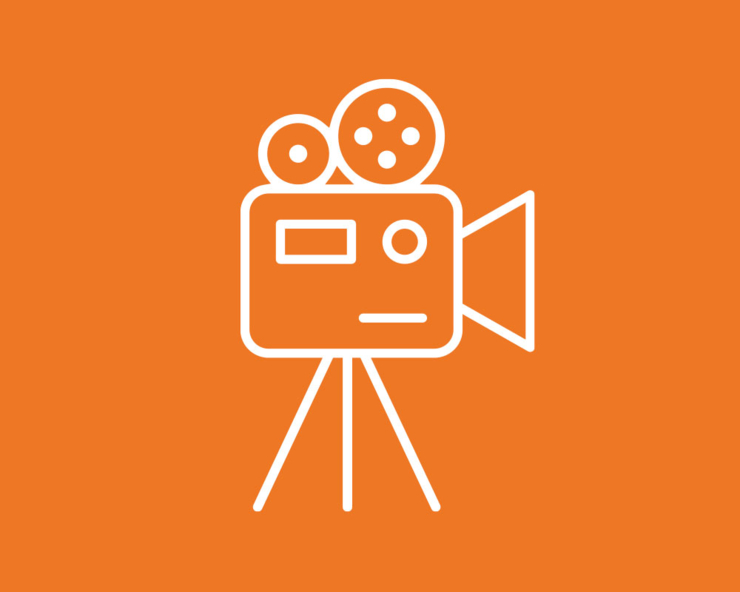 Virtual events - Virtual events create engagement and community around your product launch, demonstration, seminar, or company announcement. When you host a virtual event, you're able to provide live discussions and real-time interaction with your event attendees. You'll benefit from the ability to deliver pre-planned, on-brand content to your target audience. Plus, now that your event can be delivered to your prospects' desktops, you might experience increased attendance beyond your original event reach.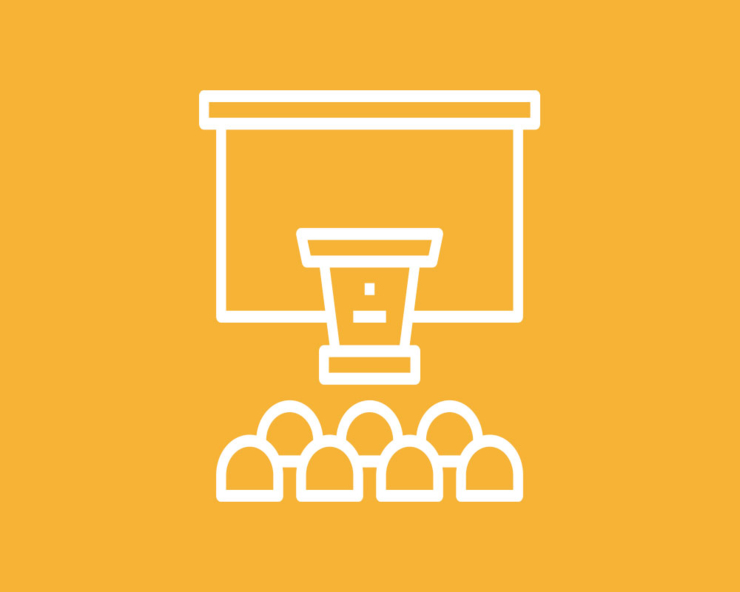 Virtual conferences - More expansive than a virtual event, a virtual conference combines an entire trade show and event experience, similar to a proprietary conference, but through an online venue. Virtual conferences allow the presenting company to provide both general conference sessions and keynote presentations, break out rooms, networking opportunities, and a virtual exhibit floor.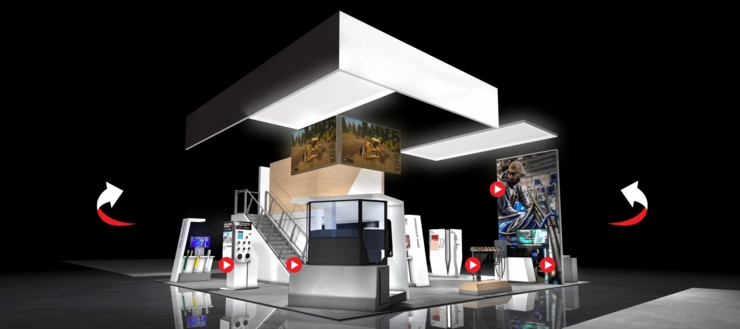 How to decide what type of virtual experience is right for you
If you're not sure whether a virtual exhibit, virtual event, or virtual conference is right for you, consider the following questions:
Who am I trying to reach and why?
Can I make my audiences' lives easier by providing a virtual experience?
How can I create demand for my virtual experience?
What actions do we want audiences to take as a result of engaging with our virtual experience?
What type of approach will yield the most meaningful results?
You might also want to consider the pros and cons of virtual experiences prior to planning your new event.
ADVANTAGES OF VIRTUAL EXPERIENCES
Can be completely customized to your brand requirements and audience needs.
The digital environment allows brands to shift funding from travel expenses to event promotion, execution, and follow-up.
Oftentimes, no limit to number of attendees.
Potential for increased engagement. Virtual exhibit booths allow for comfortable interactions for those who avoid trade show interactions.
Reliable, real-time data allows planners to analyze and measure business impact and ROI.
DISADVANTAGES OF VIRTUAL EXPERIENCES
Can push brands (and executives) out of their comfort zone of traditional sales interactions.
Because attendees are not "out of the office," it is easier for them to become distracted during presentations.
Networking and relationship building can be more difficult online than in person.
Requires practice to ensure presentations are well-rehearsed and speakers are comfortable with the technology.
Our in-house customer experience professionals are expert storytellers and engagement innovators. They will help you think through the pros and cons to ensure you are investing in the right kind of virtual experience for the right reasons.
For businesses that are hoping to sustain their 2020 goals, pivoting to a virtual experience can be a lifesaver for their sales team. Depending on the complexity of the experience and available assets, a virtual exhibit or event can be developed and ready to launch in two to four weeks. By combining the benefits of anytime access with audience expansion, your brand can connect with your customers for more than just a few days. A virtual experience can last as long as it is relevant to your customers.
Visit our Virtual Experiences page to learn more about how we can help.