How Effective Are Your RFPs?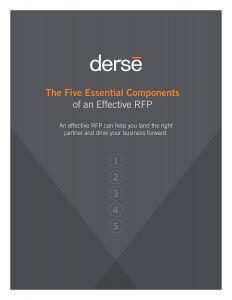 WE'VE ESTABLISHED FIVE ESSENTIAL COMPONENTS TO KEEP IN MIND WHEN CRAFTING YOUR RFP.
Be clear about your objectives.
Remember communication is key.
Make sure to compare apples to apples.
Identify the smartest spend.
Find a great partner.
We've compiled everything you need to know about these five essential components, so you can land the right partner for your trade show program.