Mondelez: A Story of Sweetly Snack-Tastic Success!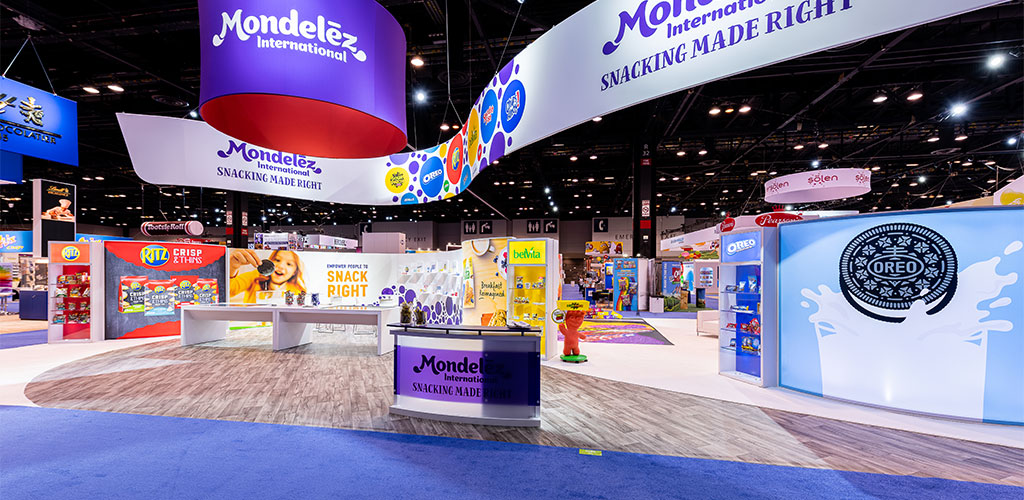 The Sweets and Snacks Expo is THE annual trade show highlighting some of the best sweets and snacks you can find. The Expo takes place in Chicago, IL at the McCormick Place conference center, and Mondelez was excited to attend and introduce their new international branding. With the addition of a new partnership between two new brands, Mondelez turned to Derse to make sure they had a setup all attendees would find appetizing.
Derse took notes right from Mondelez: the right snack, the right moment, made the right way. This mantra served as the core driving force behind creating the exhibit and experiences within it.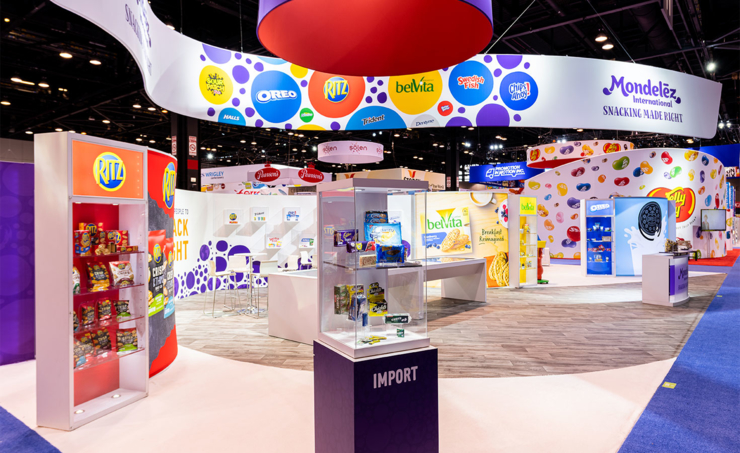 THE RIGHT SNACK:
With numerous product lines, it was imperative to create a cohesive yet dynamic exhibit space celebrating both the sweet and the salty. Snacks were displayed in clear acrylic boxes, allowing attendees to get up close and personal with the product.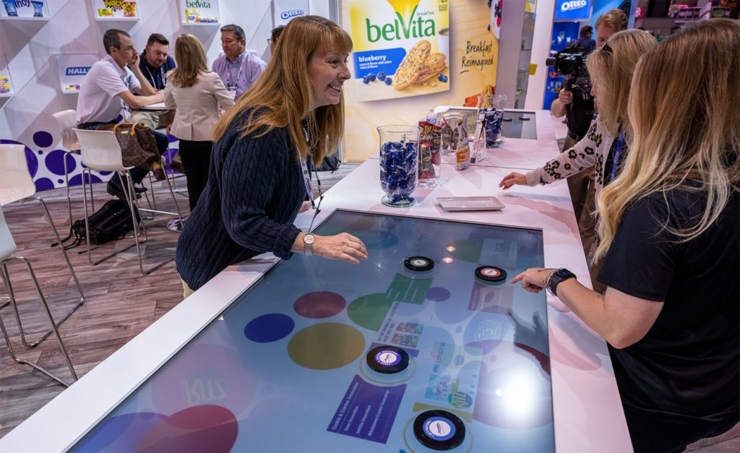 THE RIGHT MOMENT:
We believe there's never a moment that doesn't warrant a tasty treat but we had to figure out a way to create perfect moments for attendees within the exhibit space. Our customer experience designers put their brains together and created multiple touchpoints within the exhibit that crafted perfect moments for Mondelez to connect with their customers.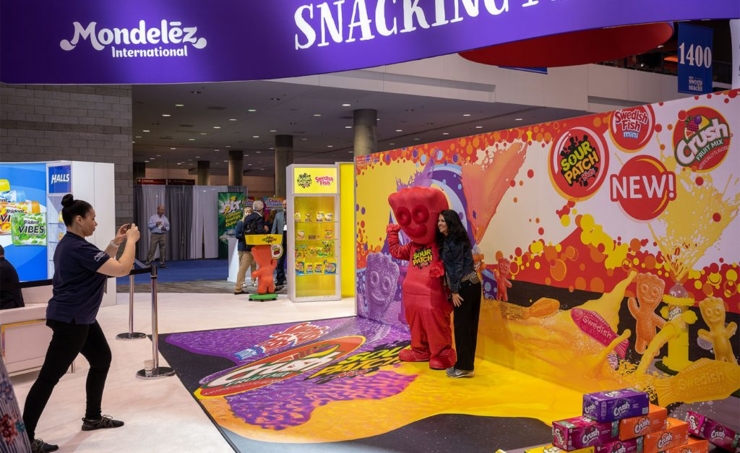 MADE THE RIGHT WAY:
Mondelez did it the right way at the Sweets and Snacks Expo. Their partnership with Derse resulted in an exhibit that not only fed the sweet tooth of attendees but educated, engaged, and energized while mixing both existing properties and new components. The sour patch photo opportunity bumped attendee engagement while the convenient meeting rooms allowed Mondelez to connect better with potential customers.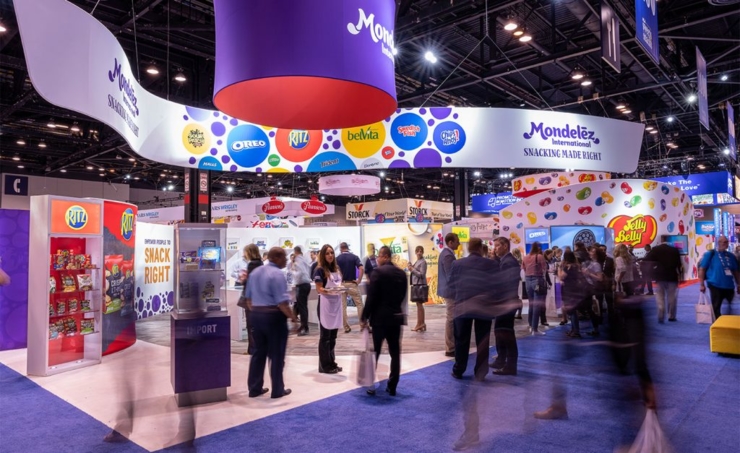 THE LAST BITE:
Bright and colorful signage drew attendees in off the show floor.
The genius bar provided a convenient, yet interactive, way for Mondelez to connect with potential customers.
The anamorphic flooring photo opportunity showcased the new launch of Sour Patch Kids and Swedish Fish's collaboration with Crush. Giving brand visibility in an engaging way.
Overall, the exhibit brought to life not only one of our favorite sour treats but confectionary perfection. Clearly, Mondelez's presence at Sweets and Snacks Expo was one sweetly snack-tastic success.