Three considerations to successfully plan for the return of in-person events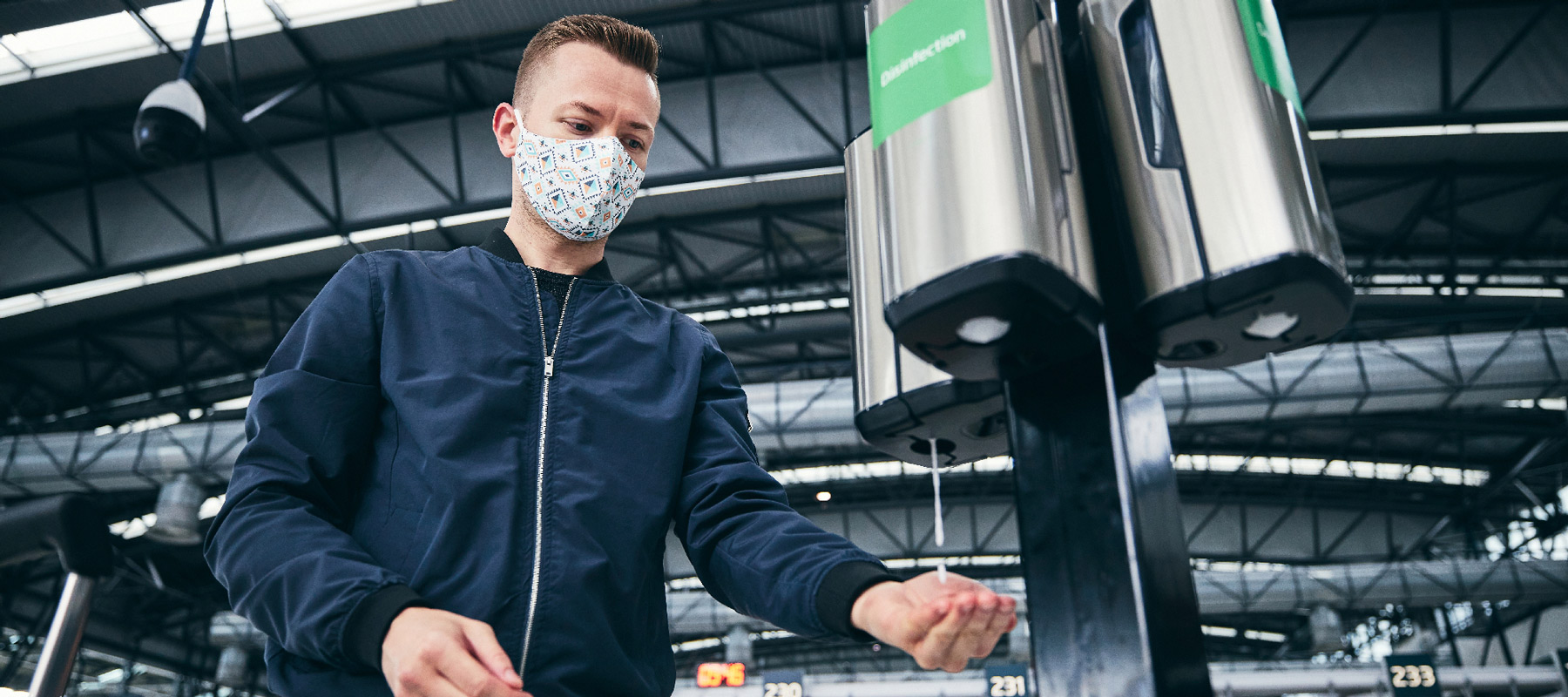 As COVID-19 quickly spread across the U.S. in March 2020 the trade show and event industry came to a screeching halt. Four months later, as medical experts continue to learn more about the novel virus, industries that rely on live experiences, such as major sports and theme parks, are making decisions on how to manage large gatherings. Corporate event and trade show planners are watching closely.
Our recent webinar, The Future of Engagement: Planning for the Return of In-Person Events featured a conversation between Todd Sussman, vice president of creative, and Pete Riddell, executive creative director of storytelling and customer experience. Their discussion focused on strategic and tactical ways event planners can start preparing for the return of in-person events and trade shows.
Exhibitors and attendees alike are eagerly awaiting the opportunity to be face to face again. As we get ready to safely gather together, there are three things event planners should consider: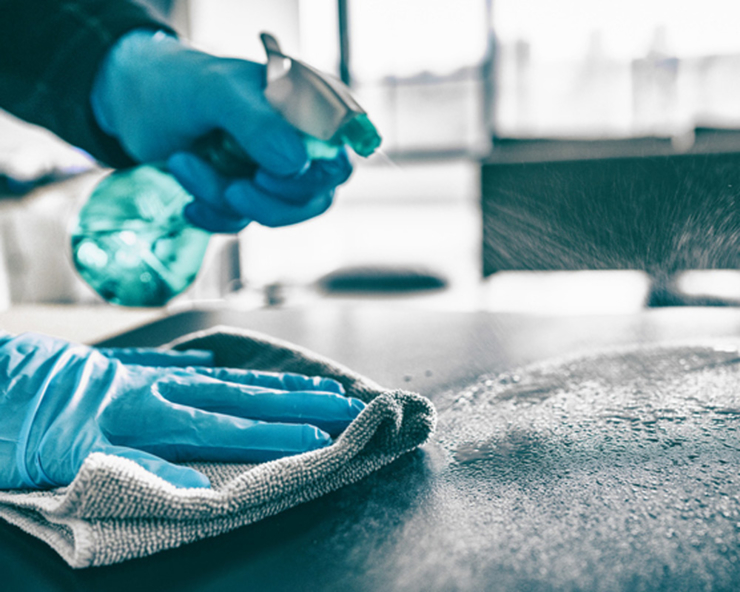 Creating comfortable experiences for event attendees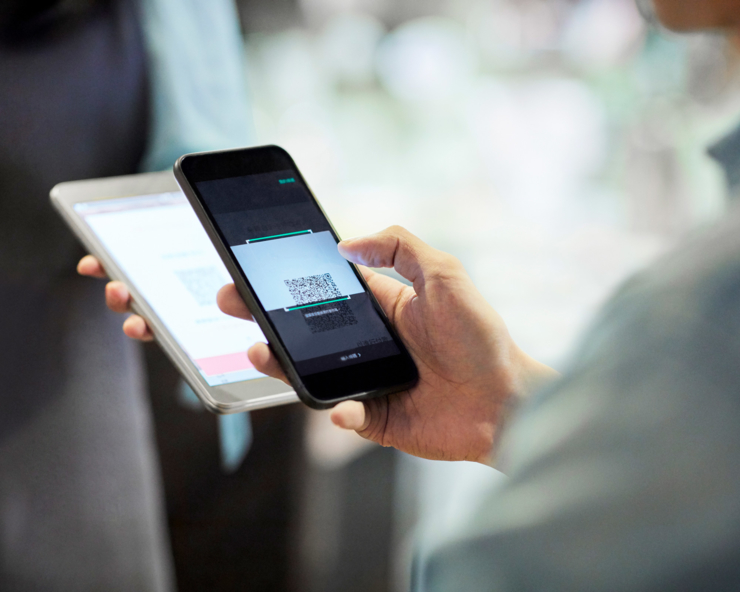 Using technology to deliver engaging and inviting event experiences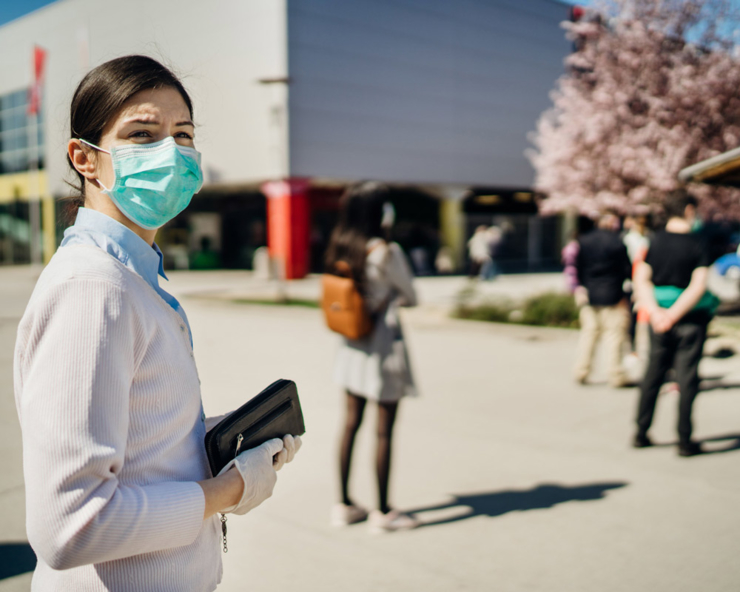 Creating updates to staff training and expectations for new safety and comfort protocols
Create comfortable experiences for event attendees
When in-person events return, taking steps to make audiences feel comfortable engaging with your people, your space, and your stories will be paramount. Comfort is not just about safety and health. It is also important to consider how you are caring for the time, curiosity, and attention of your audiences. It will be critical to provide reassurance protocols that visibly indicate safety and engagement rules to your exhibit or event attendees. If your audience has to think about how to safely engage with you, they are likely to reduce their engagement. Help them focus on your message by reassuring them of their safety while within your event space.
Be obvious in how you demonstrate hygiene. Placing hand sanitizing stations at multiple points throughout your space as well as frequently and obviously cleaning and sanitizing common areas can go a long way toward reassuring attendees and staff.
Rethink your material selections. Using smooth, non-porous surfaces such as laminates or acrylics, vinyl flooring, and leather or vinyl furniture will make cleaning much easier.
For trade show exhibits: consider placing demo stations back-to-back. This will conserve space while adding natural barriers between attendees.
Use signs to craft a customer journey. Think about how retailers have begun using floor markings to guide customers; it has become a natural part of the shopping experience. Use flooring inlays or signage to help attendees navigate your desired path within your trade show exhibits just like retailers do in their stores.
Use technology to deliver engaging and inviting event experiences
Right now, you have the opportunity to innovate the customer experience. While easy-to-clean surfaces can provide reassurances it is safe to have physical contact with exhibit structures and materials, customers might want to engage in a space with even less or no physical contact. That's totally understandable, and doable! A contactless exhibit or event experience can still provide many opportunities for engagement and education.
Before you reinvent the wheel, think about how attendees can use the device they're most comfortable with to engage within spaces. The one we trust the most and all have in our pockets – our phones. For example, QR codes can direct users to an online experience. Attendees can then decide if they want to download content, play a game, win a prize, take a poll, contribute to virtual displays, or sign signature walls. QR scanning functionality is natively built into the camera on your smartphone, so it is easier to implement than outside technology.
Update staff training and expectations for new safety and comfort protocols
As you work to provide reassurances of safety and cleanliness, improve your customers' experiences, and remove friction from engagement opportunities, you'll likely make changes to "the way things have always been done." To optimize the guest experience, you will need to craft a plan to upskill or train your staff on new protocols and technologies. If your employees aren't comfortable with traffic flow in your exhibit, don't know how to use the camera app on their phones, or are trying to cover multiple jobs because of constraints on the number of occupants allowed in a space, your customers will feel the impact. Also consider partnering with your marketing communications and digital marketing teams on ways to engage with audiences digitally to extend the IRL (in-real-life) experience beyond your face-to-face time together.
Events in the back half of 2020 and 2021 are likely to be different than anything we have experienced before. Use the time you have now to think about ways you can tell your brand's story while providing safe and comfortable ways for your audiences to engage. When live, in-person events return, you'll be ready to maximize in new, different, and evolved ways of being together with your customers.
Continue your learning. Watch the full webinar on The Future of Engagement.