A Tale of Two Exhibit Experiences
How pre-show staff prep can help improve your customers' experience and your ROI
Managing a trade show program is demanding. As a face-to-face marketing professional, you're required to balance the responsibility of creating an exhibit experience that is relevant to your customers AND that delivers on the goals of your marketing teams (brand awareness) and sales teams (more leads). On top of those competing demands, you're equally focused on flawless tactical and logistical details of your exhibit. Sheesh… talk about great expectations!
You spend months of hard work and preparation on everything you can control: the right brand messaging, detailed exhibit production, and pre- and post-conference communications. However, have you thought about exhibit staff training? We've found this crucial task often gets overlooked, or left to the last minute. The right pre-show preparation of your exhibit staff could mean the difference between a positive and negative ROI (return on investment) or ROO (return on objective) at your next trade show.
Here are three things we recommend you do to prepare your exhibit staff for a positive and results-driven trade show experience for your attendees: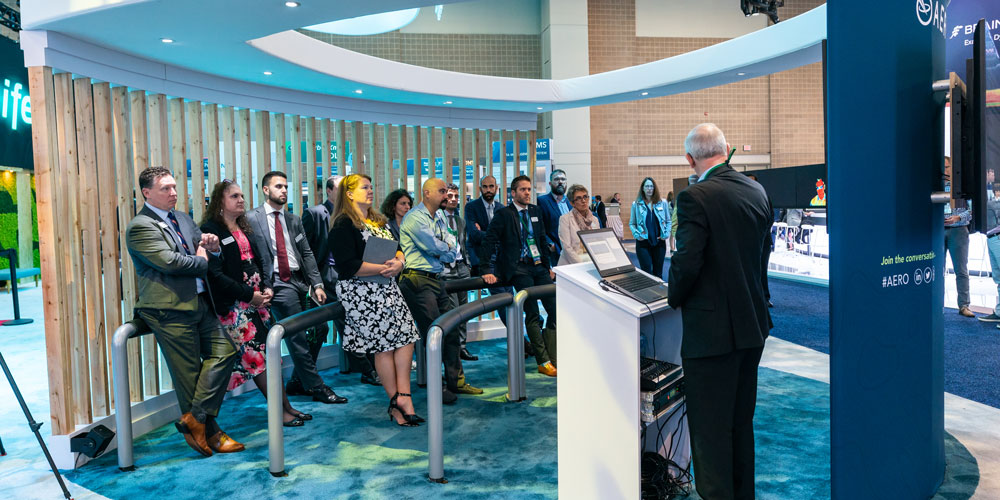 1. Brief your staff on the overall objectives of the trade show booth.
Yes, your booth design is flawless. But what's the reason you are exhibiting in the first place? Some common objectives we see our clients focus on are: new product launches, collection of quality new business leads, increase in brand awareness, and connection with new distribution partners. ROI is a calculation – and it's critical that you define your objectives, the metrics that support those objectives, and the value those metrics mean for your company's bottom line.
IT WAS THE BEST OF EXHIBITS...
Training prior to the event prepared exhibit staffers on key sales metrics that were being collected during the run of the trade show. Staff were given instructions on specific types of attendees and interactions to pursue. Because of this transparency, all staff members were able to deliver a cohesive, consistent experience to those visiting the trade show booth and were able to collect key data that will help the company follow up with quality relationships after the show ends.
IT WAS THE (COMPARATIVELY) WORST OF EXHIBITS...
Staffers were poised to mingle throughout the booth, but were left to their own devices in engaging with booth visitors. Veteran trade show staff engaged with industry friends and customers, but did not collect new qualified leads or engage visitors in the brand conversations you wanted to happen.
IT IS A FAR, FAR BETTER THING THAT YOU DO...
Be transparent with your staffers about what you are looking to achieve at the trade show, otherwise they may be blindly networking or completely missing key opportunities. Document the performance of each exhibit staff member based on your set objectives.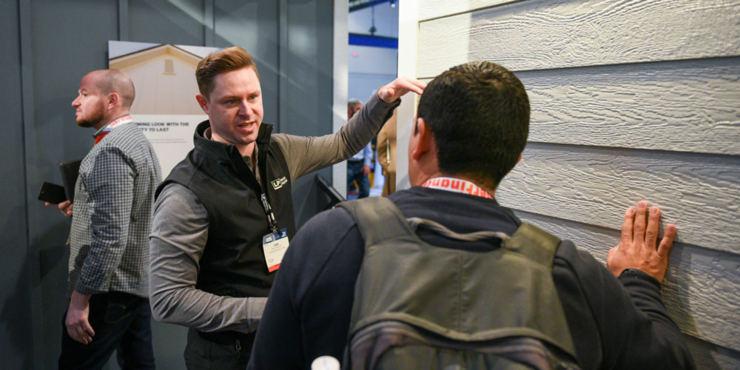 2. Coach your staff on the high-level facts of your exhibit.
Your trade show booth may be full of the brightest subject-matter-experts on your products, but if a visitor asks a high-level question about your company, will your staffer be able to give a knowledgeable answer? It's okay not to know, but it's important to have a plan in place to transition these conversations and hand them off to the appropriate team member. These segues are key to a unified booth experience. Don't lose qualified leads because a visitor happened to talk to the wrong person in your booth! Better yet, make every exhibit staff member the RIGHT person.
IT WAS THE BEST OF EXHIBITS...
Each staff member was given a fundamental download about the potential topics that attendees could address at your booth—products being showcased, key elements of the exhibit, company positioning, talking points on future initiatives—they were able to answer most broad questions posed to them. When they didn't have the exact answer, they accompanied the visitor to the appropriate staff member in the booth.
IT WAS THE (COMPARATIVELY) WORST OF EXHIBITS...
A visitor walked up to the staff and asked about an upcoming feature of a product on the other side of the booth… and was met with a nervous smile as the staffer had no idea if the product was even on display. Tragically, the conversation ended with the visitor walking straight into a competitor's exhibit space.
IT IS A FAR, FAR BETTER THING THAT YOU DO...
Create and share a formal internal checklist of all important topics and takeaways for the show. This detailed list should consist of booth staffers' assigned shifts, featured products and services (as well as booth staff that are experts of those products or services), wayfinding, and contact list. Common topics a passing visitor may inquire about the booth and the appropriate response in a handy reference guide can be a lifesaver when you're put on the spot. Not every show will require live, in-depth formal pre-show training, but a little education on your exhibit and key messaging beforehand is always a good idea.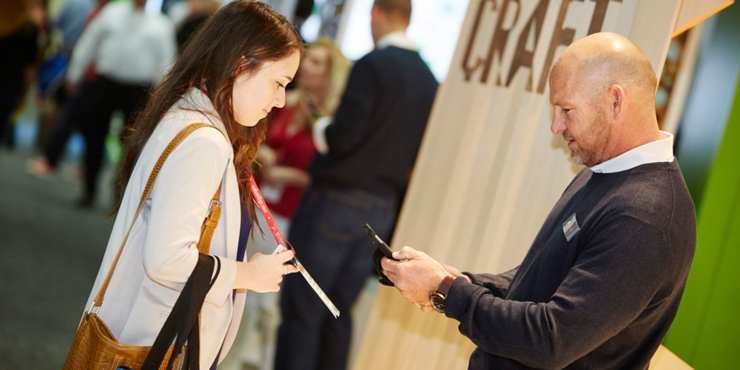 3. Effectively train your staff on badge scanning.
Lead collection isn't just a numbers game. Yes, it could be a way to count how many people walk into your trade show booth. Or it could be a valuable tool to segment key visitors into the appropriate level of conversation with your staff.
The more your exhibit staff is familiar with the overall buying path of an ideal lead, the better they can steer those conversations correctly. It's likely that your staff are no strangers to delivering an elevator pitch—just make sure their dialogue is guided by the key questions in the lead retrieval system. If it doesn't, you may find yourself with misaligned anecdotes instead of essential data and insights collected by the lead retrieval survey.
IT WAS THE BEST OF EXHIBITS...
Prior to the show, the staff dedicated to scanning badges were trained on the proper questions to ask. Because the staff understood why they were asking those set questions, they were able to guide conversations with visitors in a natural, yet intentional, way. After all, you chose the questions for a reason (collecting data for your predetermined goal), so these deliberate conversations will tell you if the lead is qualified or not.
IT WAS THE (COMPARATIVELY) WORST OF EXHIBITS...
Your staff scanned every single badge they came across—in fact, a record number of leads for you. Except, your staff didn't follow through on all the questions in the lead retrieval system, so there were major holes in your lead data. In the end, the booth staff insisted the exhibit presence was a success, but you only have anecdotal evidence to back up the various conversations that were had with your new (unqualified) leads.
IT IS A FAR, FAR BETTER THING THAT YOU DO...
Define the purpose of scanning badges and effectively train your staff prior to the show. There is a big difference in scanning a lead to understand booth traffic and scanning a lead to nurture a prospective relationship. Be sure to practice the questions of the scanning system with your staff so that they are able to appropriately guide the conversation along your intended sales and marketing path. Badge scanning can be a highly nuanced yet strategic tool, so make the most of the opportunity.
Focusing on these three staff training suggestions could mean the difference between an effective and mediocre trade show experience for both you and your customers. If you're not sure where to start, Derse's in-house strategic services and research team is dedicated to setting you up for exhibit staff success.