Who Should Staff Your Trade Show Exhibit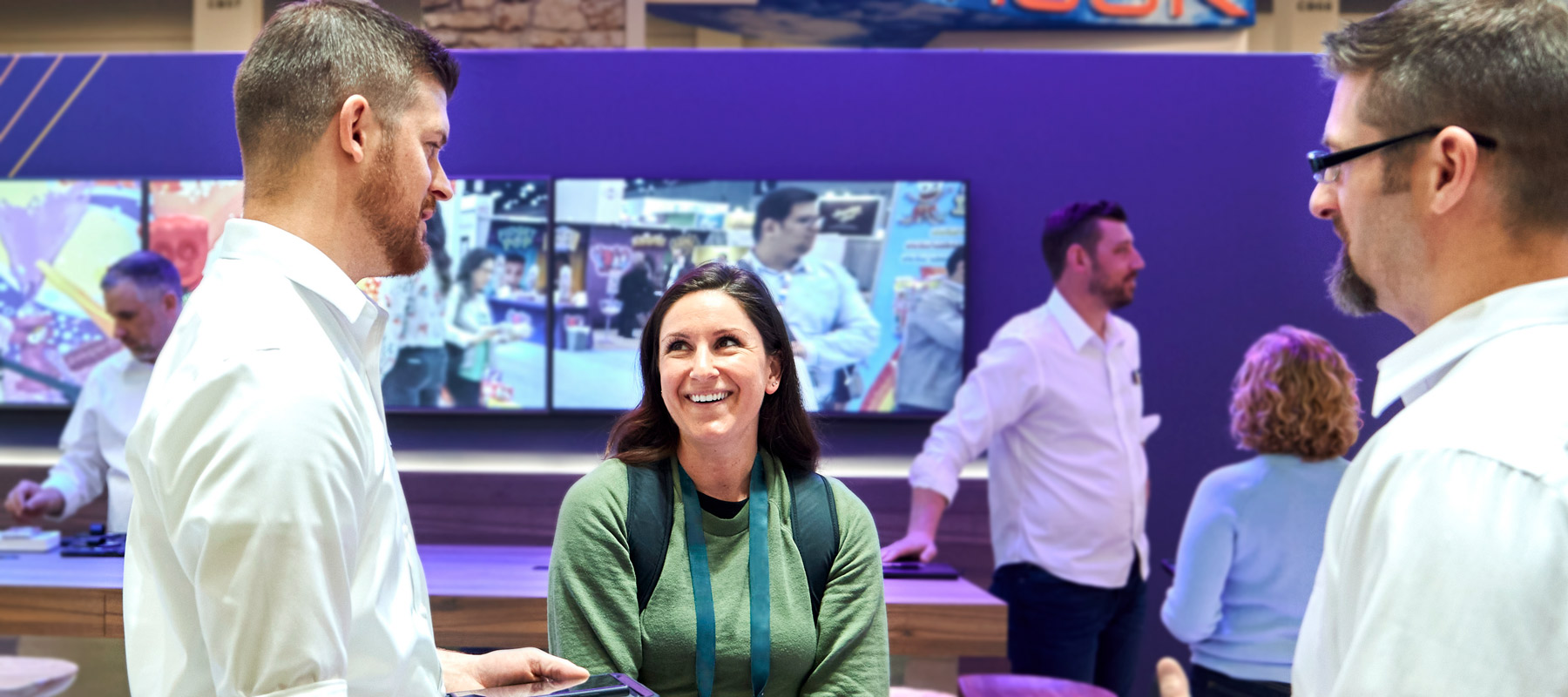 You've been planning for your annual trade show exhibit for months, maybe even years.
After hours of meetings, dozens of spreadsheets, and hundreds of emails, you arrive at the show floor and make it through installation smoothly. All that needs to happen now is for the show to open.
And it does, but that's when things start to go wrong. After months of enthusiasm and diligent work, you notice your staff members have no clue what to do at the trade show. They don't even seem like they want to be there. "Was my staff training not clear?" you wonder.
While staff training is essential for a successful trade show, sometimes you need to ask an even more basic question: who should we send to staff our trade show booth?
These are three key questions to ask when determining which team members are a great fit to staff your exhibit.
1. What is our goal for this trade show?
Whether you are launching a product, trying to increase brand awareness, or hoping to generate more leads, the answer you give to this question will help you recognize staff members whose roles may be essential.
Here's who you might consider sending depending on your objectives:
Product launch: product managers, engineers, designers, sales, executives
Brand awareness: marketing leaders, sales, executives
Lead generation: sales, executives, product and service specialists
2. Who would thrive while staffing an exhibit?
You're looking for confidence, strong communication skills, and enthusiasm. Some of these qualities can be developed through staff training, but it is far easier to select staff members who already live them out and don't need a lesson in small talk, moments before the show opens.
In addition to thriving in a trade show environment, think about who is the most knowledgeable about your products and services and would be able to not only talk with an attendee, but build trust with a prospective client through that interaction.
3. Is this person on my staffing list simply because they always go?
Forget the status quo. Just because a particular salesperson or colleague has always been at the company's trade show doesn't mean they are the right person to go this year. Remind yourself of the company's objectives for the trade show, and consider who the best staffers are to help deliver on those specific objectives.
Now that you've got your list of staff members assembled, take a dive into our training resources to learn how you can prepare your staff.