Why Portfolio Planning is Important at Any Level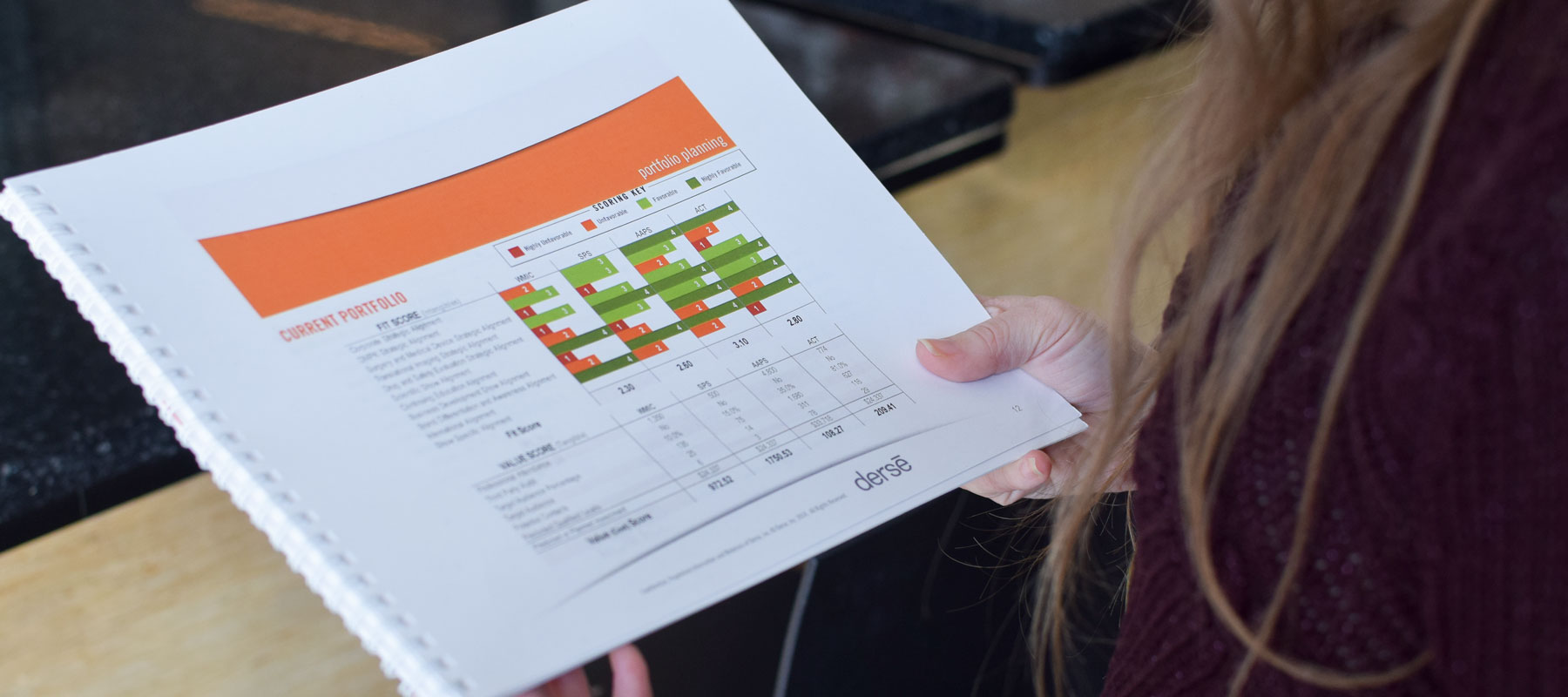 "BECAUSE WE ALWAYS GO" IS NOT ALWAYS GOOD ENOUGH.
Exhibitors get swept up in attending the same show year after year. But relying on the same strategy to get similar – or improved – results often leads to a schedule that doesn't fit into your long-term goals or budget.
By taking a more purposeful portfolio approach, you can bridge the gap between the trade shows you attend and your marketing objectives with measurable criteria. After all, trade shows are a lot of work – don't you want to make sure it's not all for not?
Here are a couple of common questions clients often have when getting started:
HOW DO I ENSURE I'M MEETING THE RIGHT SHOW OBJECTIVES?

First, make sure you know what you're measuring and why it's important to you and your business. Figure out what you want to get out of your trade show program, or in industry-speak, identify your key performance indicators (KPIs).
Second, make sure you're comparing apples to apples: With your KPIs set, it's time to measure. A comprehensive show review measures each show you attend against each other using your identified KPIs.

WHY IS THIS IMPORTANT?
If increased leads is one of your KPIs for an upcoming show it would make sense to invest more of your marketing dollars on increasing booth traffic through experiences vs. sponsoring a closing reception. Basically – Don't spend your money doing things that don't increase booth traffic.
HOW DO I PLAN MY FACE-TO-FACE MARKETING PROGRAM WHEN I HAVE MULTIPLE BUSINESS PRODUCTS OR BUSINESS UNITS?

STEP ONE: Determine how to separate each segment, whether by product or by business unit. This allows you to examine each one uniquely. For instance, if you historically have been planning trade show programs for light bulbs and now are tasked with marketing lamp shades, your needs for one might not be the same as for the other.
STEP TWO: Identify KPIs for each segment. Similar to our first scenario – KPIs will provide the measuring tool for success.
STEP THREE: Take the "apples to apples" approach and start measuring each segment against similar programs in your portfolio.

WHY IS THIS IMPORTANT?
Only a percentage of the general population will buy your products or use your services, so the more accurately you can focus on them, the less your efforts will be wasted. It's a good idea not to aim too widely with your segments, to avoid spreading your resources too thinly.
Derse's Strategic Services team supports you in making informed decisions across all aspects of your face-to-face program. Whether you need one or all of your trade shows evaluated, we have the tools to assess your program regardless of scope and scale – giving you the most profitable use of budget.