Analog vs. Digital Engagement: Making the Right Choice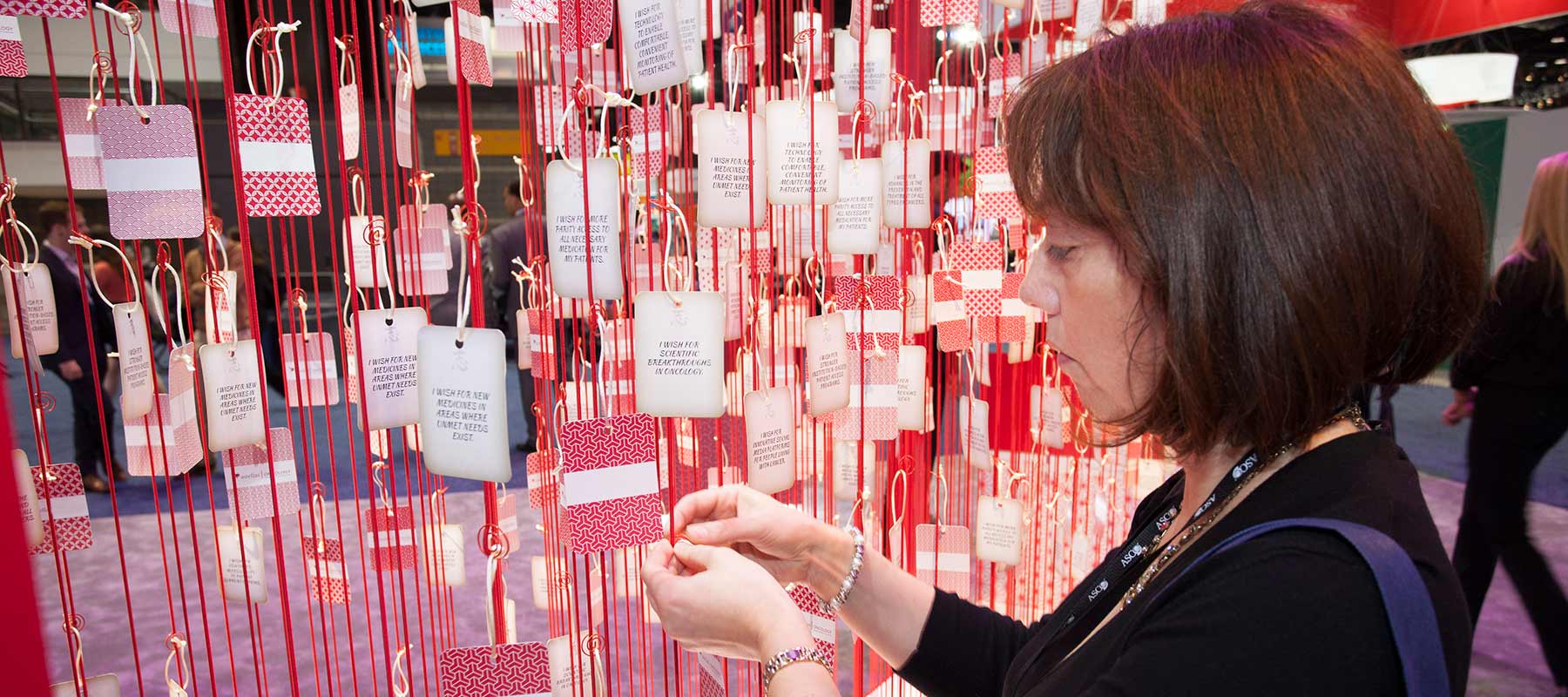 We are living in an increasingly screen-dependent world that on one hand has democratized the accessibility of information, data, and consumption of experiences, while simultaneously creating a screen-fatigued culture desperate for a break.
As experience designers, we've learned that while technology is often the answer, it's not always the answer. That answer lies in determining what approach will best serve both your story as well as the time and attention of your audiences.
Let's evaluate the factors of analog and digital experiences to help you make an informed decision for your upcoming trade show exhibit, event, or marketing environment.
Understanding the Objectives
What kind of interaction do you want to foster? When you know what your objectives are – whether they are brand awareness, lead generation, or education – you can get a clearer idea of which engagement might be best.
Analog
Offers tactile sensations and emotional connections that are irreplaceable
Great for networking, team-building, and fostering business relationships
We've designed experiences for clients involving Lego Minifigures. Each one has been inspired by a client's message, and given attendees agency to personalize their creation, while allowing for engaging conversation as they are building. The best part? Attendees walk away with a unique keepsake.
Digital
Provides flexibility, inclusivity, and often a broader reach
Ideal for information dissemination, ease of access, and large capacity
We're big fans of web-based augmented reality (AR) which allows both staff and attendees to use their own devices, eliminates the need for attendees to download an app, and can be leveraged not just on the show floor, but on digital and social channels too.

Evaluate Your Audience
Not all audiences are the same. Some may prefer traditional in-person engagements, while others opt for digital touchpoints. While they aren't hard-and-fast rules, surveys, polls, or previous attendance metrics can provide insight into your target audience's preferences.
Analog
Ideal for established industry communities and niches that appreciate a hands-on, personable experience
Consideration: How critical is the tactile or in-person interaction for your attendees?
Digital
Ideal for educational, international audiences, and tech-savvy groups
Consideration: Is your audience comfortable navigating digital platforms?
Scale and Scope
When planning your engagement, consider the size of your audience and whether you plan to deploy the engagement for one event or multiple events with a range of audience sizes.
Analog
Often easier to manage on a smaller scale
Offers the advantage of genuine human connections
Can become logistically challenging and more expensive as the audience size grows
Digital
Innately scalable
Can easily accommodate larger audiences
Often lacks intimacy and nuanced interactions. How many people wake up thinking, "I need more screens in my life"?
Cost
Assess your budget for the upcoming event. Are you looking to make a one-time investment or are you looking for an engagement you will continually be investing in?
Analog
Usually requires structural build investment and staffing expenses
Can be more economical overall
Digital
Often involves multiple costs, such as hardware, software, and support, which can add up
Effective options are available with any investment that can serve multiple use cases
Data Capture
Analytics are essential for evaluating your digital or analog engagement investment and capturing lead data.
Analog
Usually relies on during or post-event surveys and generally provide limited data
Digital
Offer real-time analytics, providing valuable insights for future planning
Environmental Impact
Environmental factors are increasingly vital in choosing between analog and digital events. Both can vary in carbon footprint.
Analog & Digital
Both offer the opportunity for future uses. Consider longevity and reusability for both content and materials. When working with our clients, we always consider building for multiple activations over single-use experiences.
Choosing between digital and analog is often case-specific, and can involve a blend of both digital and analog elements to create a unique, impactful experience for your audience. When you know your objectives and audience, you can create a meaningful engagement.
Looking for a dedicated team to craft experiences or offer creative consultation? Learn more about Derse's experiential marketing solutions and customer experience offering.