Brand Connections by Design: SentinelOne at RSA
Deemed, "One of the coolest security startups of 2014," SentinelOne headed into RSA Conference (RSA) 2018 knowing they needed to stand out among an entire show floor of competitors. RSA, one of the largest trade shows in the cybersecurity industry, brings together more than 50,000 attendees looking to stay ahead of cybersecurity threats and catch the latest trends and solutions for a more secure tomorrow.
In the midst of a brand relaunch, SentinelOne turned to Derse to help create an exhibit that would bring their new branding to life while showcasing their latest technologies and aspirations for the future. They sought an exhibit that immersed attendees in their brand and their products.
An organization's brand is a symbolic embodiment of all information related to the product, service, or company. It represents a company's visual look and feel, but more importantly, it can produce an intangible and emotional customer bond created by every interaction. So, it's pretty important to ensure your brand is recognized and represented in your face-to-face marketing programs.
DESIGN IS THE SILENT AMBASSADOR OF YOUR BRAND.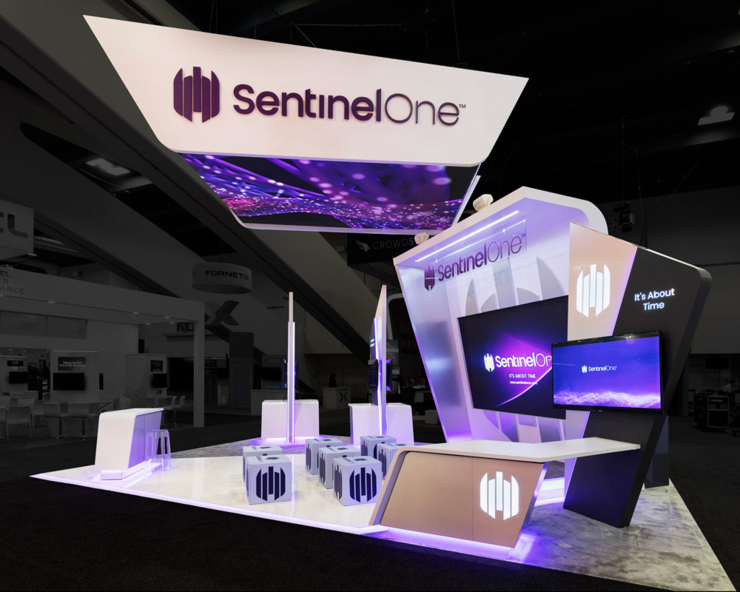 Ever hear that saying, "go big or go home?" When it came to the SentinelOne project that's exactly what we did…literally. Using SentinelOne's print campaign related to space, time, and the future, Derse brought the futuristic exhibit to fruition by featuring a custom 134" x 260" x 78" full-motion LED sign to make neural patterns come alive on screen. The custom LED sign was accentuated with numerous backlit logos throughout the exhibit space, immersing attendees in electric purple and bright white – bringing the brand to life.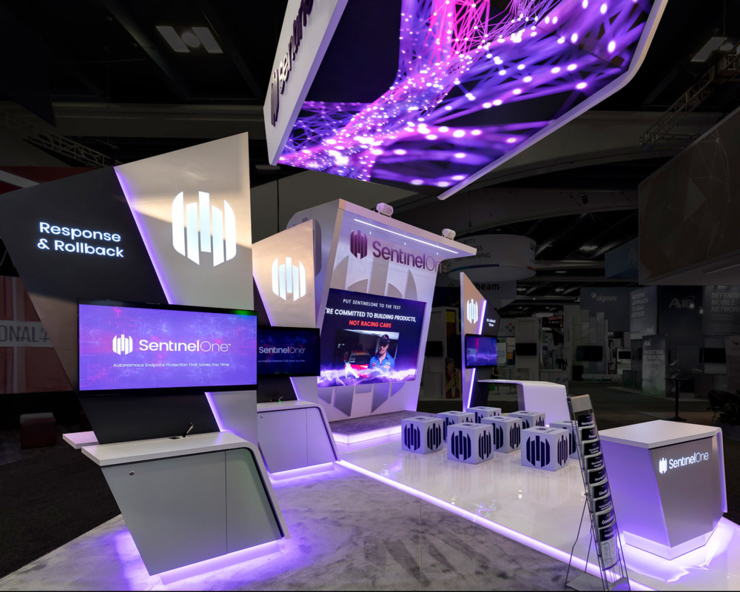 Derse's purposeful design featured impressive slopes and angled structures portraying motion and forward-thinking throughout the exhibit which was unlike anything else on the RSA floor.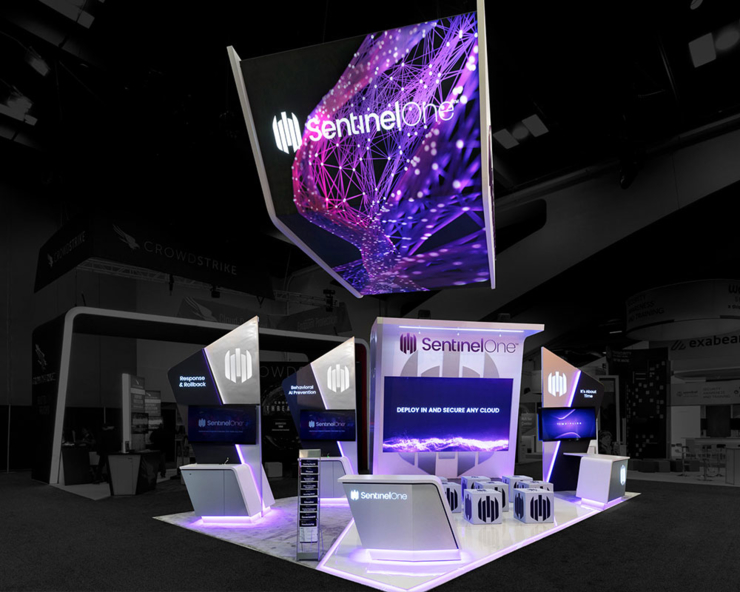 Attendees and the SentinelOne team deemed the booth design as "impactful," "forward-thinking," and "futuristic"– basically the results at RSA were out of this world!