How Do I Know I Need A Marketing Environment?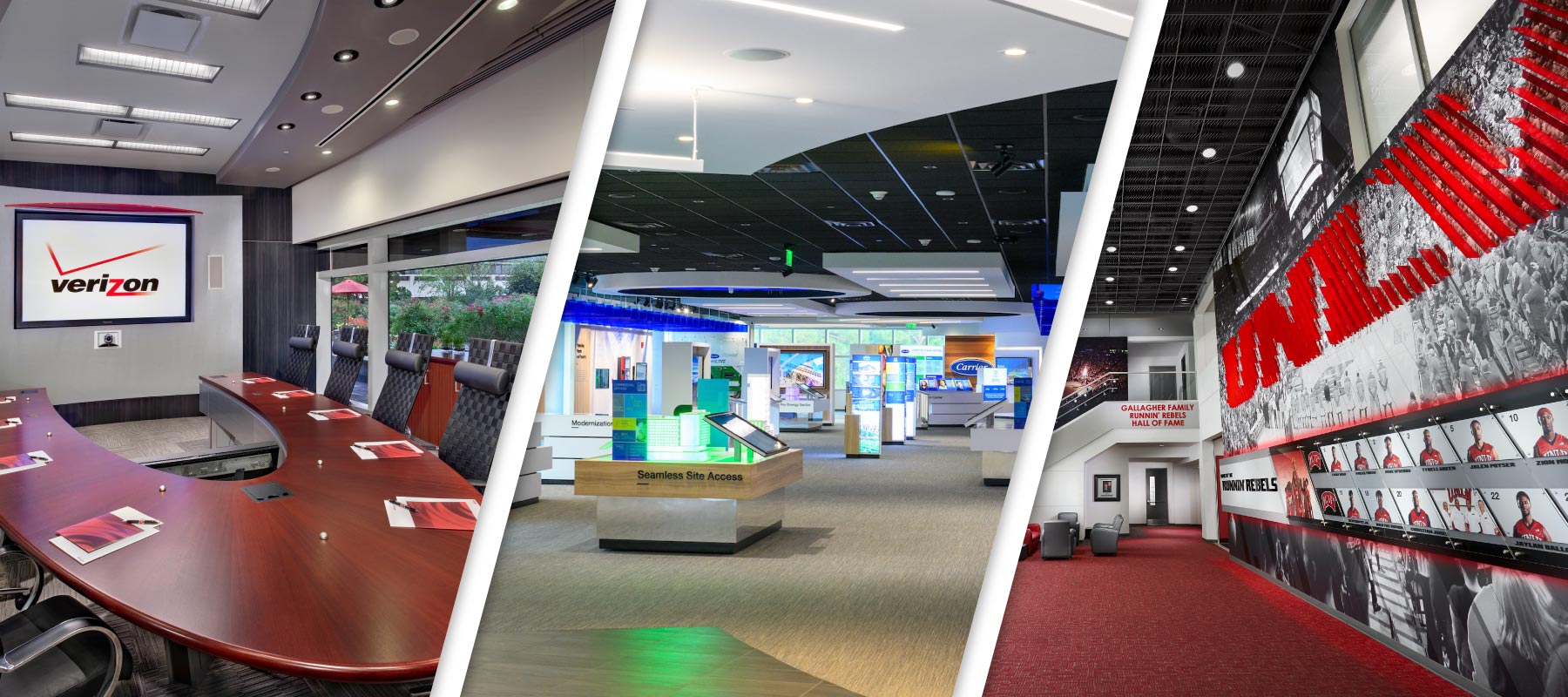 Envision a place where you can show and communicate your products and services within your walls. How do you know you need this?
A marketing environment's ability to display your products, bring clients and prospects in person, and tell your company's story are why they give you a competitive advantage in the purchasing path. Within your own walls, you have the ability to control the customer experience.
However, we know creating a marketing environment from scratch seems like a daunting process, and it can be hard to even determine when it's the right time to start planning.
Here are five objectives that might be top of mind for your marketing plans that indicate it's time to create a marketing environment for your company: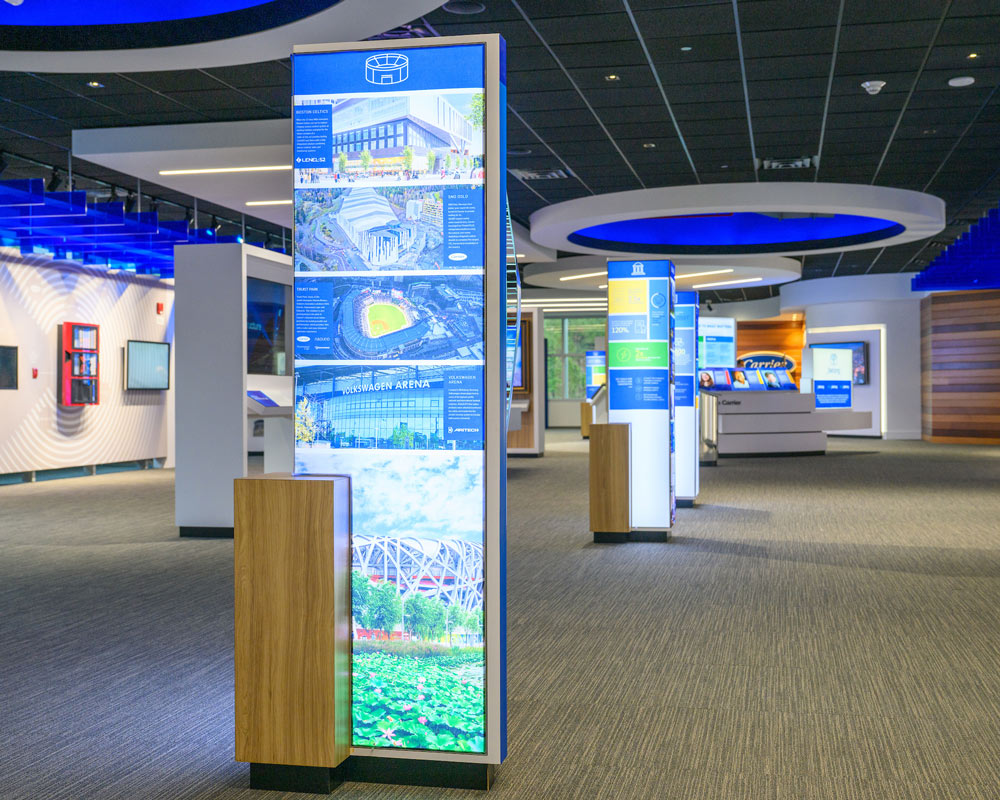 1. You have an important story to tell and need a physical space to do so
Websites can be a great place to tell your story in a condensed format, but when you want your customers to be fully immersed in your story, you need to invite them into a physical space. By creating a customer journey as they view your products and services, you get to take control of the sales conversation and process. You are giving them an experience they simply cannot get on their phone.
2. You aren't seeing a return on virtual sales conversations and want to bring prospective clients in person. You want them to see something that they can't see anywhere else.
The flexibility of being able to build trust with prospective clients in person while also showing them your products and services can't be achieved in a virtual meeting room. When you meet with current or prospective clients in your own facility or marketing environment you give them an opportunity to be hands-on with products, which gives you the opportunity to reinforce your partnership and present them with new products or services.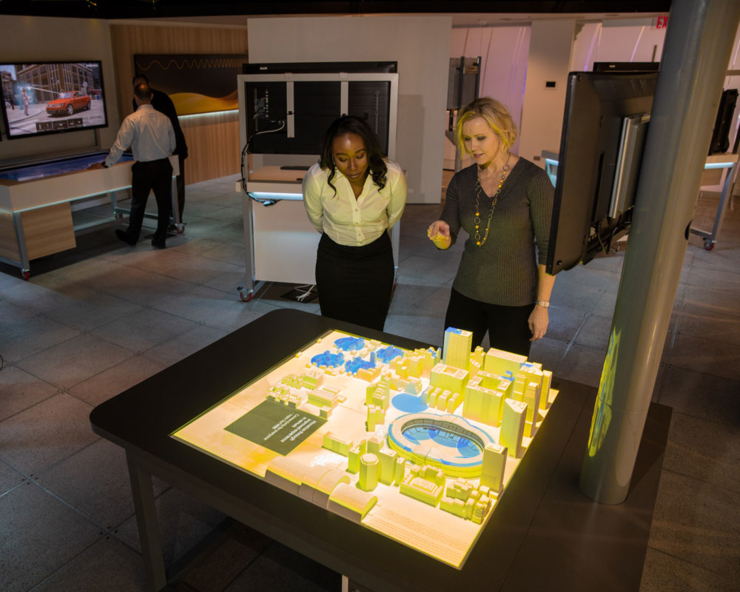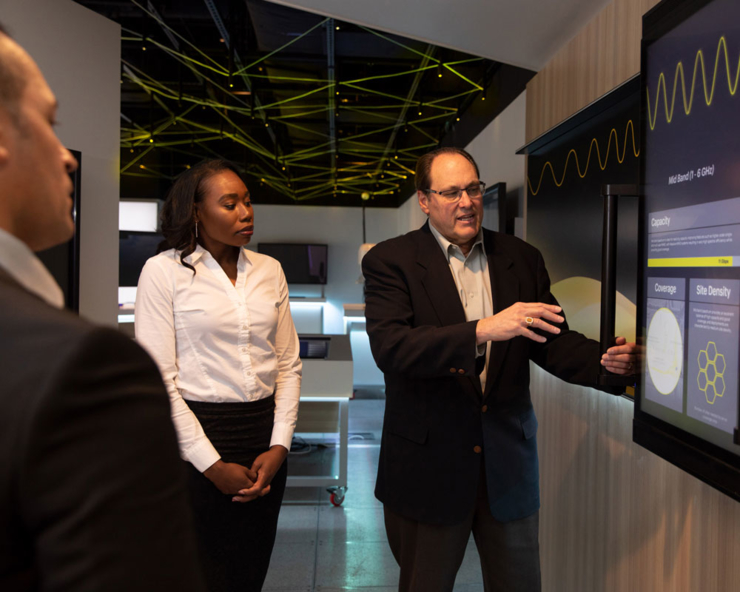 3. You're looking to show your clients how they can grow with you and your additional offerings
Even if a client isn't ready to make the jump to your bigger offering(s), showing them what's possible in your marketing environment can give them the information and imagination to see how your relationship can grow. When they digitally access information about your additional offerings, you are at the mercy of their navigation of your website. However, when they visit your marketing environment, you can create a customer journey that speaks to their immediate and future needs.
4. You want to accelerate the sales process from an initial trade show interaction
If a prospective client learned about your company on the trade show floor, a visit to your marketing environment can accelerate the sales process. While the trade show floor is an excellent opportunity to initially connect, the constant distractions from hundreds of people and exhibitors can make for a disjointed experience. Bringing them to your marketing environment gives you the home field advantage and allows you to better guide the experience your audience has. As they spend more focused time with your company in person, loyalty will develop and the relationship will deepen.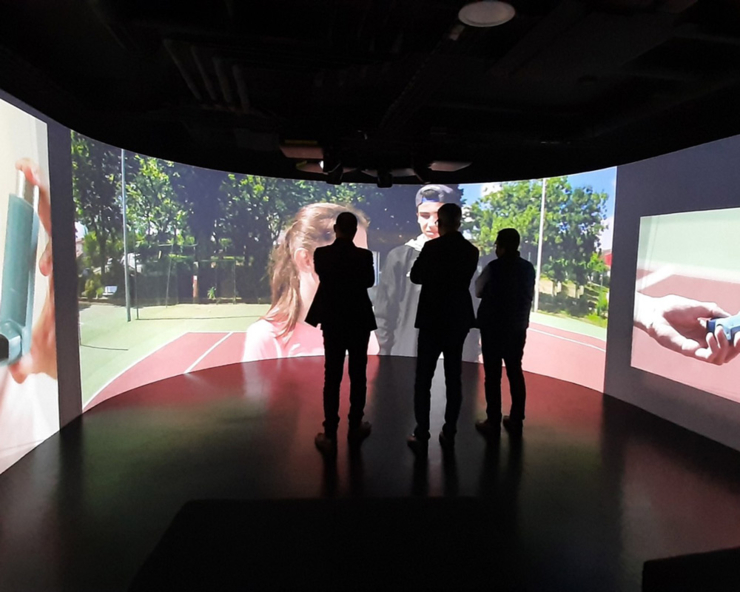 5. You have a showroom and are looking for a better visitor experience
Turning your showroom into a marketing environment begins with asking what kind of experience you want your visitors to have. Consider where they enter the building and what they hear as they walk in. The essential question to consider is, "What do I want my visitors to know, think, feel, and do as a result of visiting?" Let this guide the planning process.
A marketing environment doesn't have to be a 10,000 sq. ft. experience center. Whether you plan to add branding on a wall in your building or dedicate a small space in your lobby to telling your company's story, a trusted marketing environments partner can help you create an effective solution to drive business forward.
Looking for more information about marketing environments? Learn more about the services Derse provides here.