Is Next Year's Virtual CES A Good Fit For Your Marketing Program?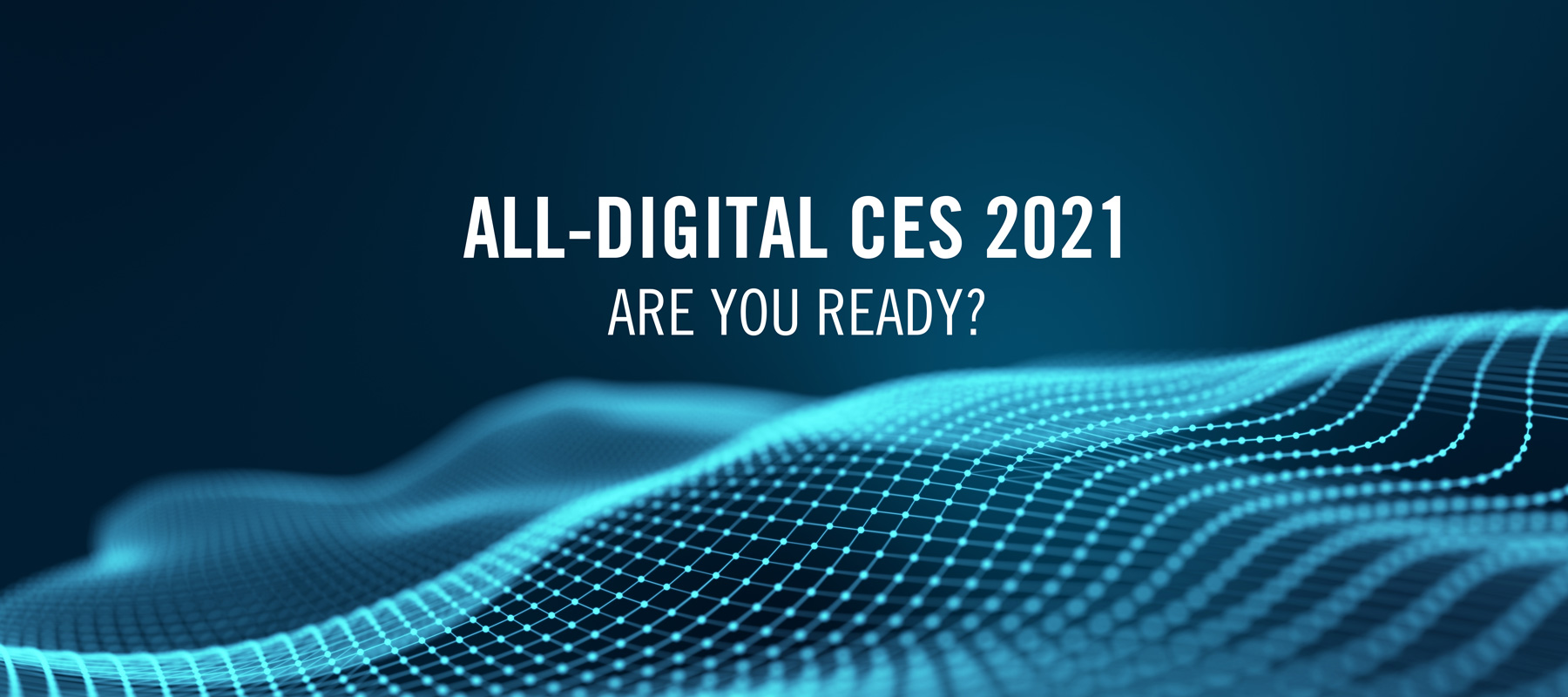 "Without a Deadline, Baby, I Wouldn't Do Nothing."
Edward Kennedy "Duke" Ellington was an American composer who led his own travelling orchestra from 1923 to 1974. He composed more than 1,000 scores in taxi cabs, airplanes, and tour busses. Often sequestering himself with musicians in a hotel room for one night to write and rehearse music they would perform live the next day.
Duke channeled the creative energy of his team with simple parameters—deadlines. We thought of Duke recently when the Consumer Electronics Show (CES) announced it was going "all digital" in early January of 2021. That sort of announcement has become common for events this year, but CES is exemplary. Known as "the global stage for innovation," the in-person event in Las Vegas is one of the largest trade shows in the world. Last year it attracted more than 4,400 exhibitors, 182,000 attendees, and resulted in an unfathomable number of media impressions through press covering the event. To migrate such a significant experience to a virtual platform on such short notice is kind of mind-blowing (at least it would be any other year).
A lot of exhibitors will stay on the sidelines this year, taking the "wait and see" approach. Perhaps they'll opt to invest their time and dollars in other channels, or, in a virtual event platform of their own, as many of our clients are doing. And we can't say we blame them. CES is less than four months away and information is sparse, leaving potential exhibitors with a lot of uncertainty. And who needs more uncertainty right now?
Still, I can't help but think of Duke closing his hotel room door to trap a few musician friends inside. Optimistically knowing that somehow, someway, it would all work out. That the magic would happen by the time the sun came up.
If you're like Duke, and many other creative minds, a tight deadline scratches a peculiar creative itch. You know it's going to be painful, but also liberating. The closer we get to an event, the more focused we are. We make decisions faster, and spend less time meandering through infinite possibilities and procedural rabbit holes. We don't procrastinate and are forced to act on instinct, leading to some of our most inspired work.
Are you ready to step up your game and dive into the possibilities of virtual event marketing? There is an arms race quietly underway as brands maneuver to develop engaging virtual experiences to gain competitive advantage for years to come. Additionally, the cost of entry into CES may be lower than ever before, allowing a flood of disruptors to enter and challenge the status quo. Although specific details are limited now, we expect to see the most creative, sophisticated, interactive, and personalized virtual brand experiences--ever.
As you evaluate whether exhibiting virtually at CES is a good fit for your marketing program, consider the following:
Digital Asset Readiness
What is the status of your digital assets? If you have updated assets (videos, photos, illustrations, AR/VR experiences), CES is the occasion to get those materials in front of an audience. If you don't, CES presents a golden window for you to modernize your digital presence. This is the opportunity for you to establish broader marketing objectives for your digital assets that ensure positive ROI long after CES is over. Consider for instance, developing a virtual showroom with an initial launch at CES 2021, but is utilized post-show for other customer touch points.
Connect Your Brand to CES
Within our increasingly digital culture, few events have name-drop recognition like CES. Consider a "We Were There" campaign strategy that focuses primarily on post-event marketing. Corporate websites, social media channels, and print literature can all be updated to reflect the "As Seen at CES" label, allowing your brand to capitalize on CES participation deep into 2021.
Timing
Any digital asset, whether a simple looping video or a fully-developed virtual environment, takes time to develop. Production could include scripting, designing 3D environments, and filming. With so much preparation needed and the clock for CES already ticking, you can be certain that many companies are already fully immersed in virtual development.
Whether you're on the fence or all-in with CES 2021, Derse can help ensure the best outcomes for your virtual marketing experience. Look to us for more thought leadership on CES and other events in the weeks and months to come.