How are you threading the needle with your face-to-face marketing program?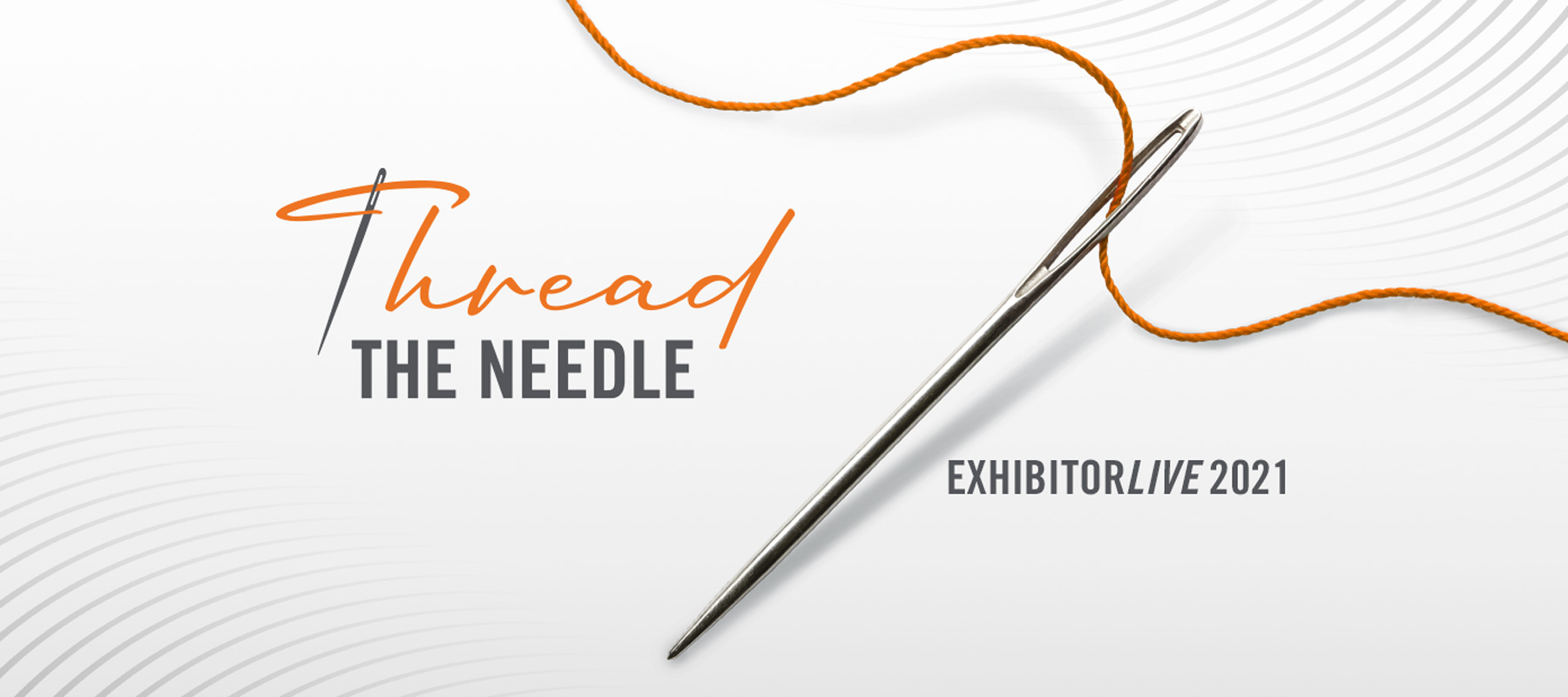 What factors are impacting your team's ability to plan for shows now and in the future? Controlling costs? Right-sizing portfolio of shows? Making tactical decisions amidst uncertainty?
Navigating the variables of the continuously evolving exhibit and event landscape can be daunting, if not downright exhausting. That's where we come in, let Derse help. We believe one size fits one – and every trade show program is unique.
At the end of October, we are headed to the rescheduled EXHIBITORLIVE 2021 – the premiere conference for trade show and event professionals. We're excited to re-connect with people like you about how you are Threading the Needle of planning your immediate shows, as well as how you're planning your future trade show schedule.
We pride ourselves on meeting our customers where they are. At EXHIBITORLIVE, we can't wait to take you on a curated journey that will let you:
Unpack the biggest (immediate and long-term) challenges you're wrestling with
Share and compare insights and experience with one of our subject-matter experts in a one-size-fits-one conversation
Contribute a thread to let others see how their challenges compare with yours
Take your best shot at 'threading the needle' (fun, trust us)
Click here if you want to schedule a meeting with us during the show. Otherwise we'd love to see you in our booth, #1113, to hear the challenges you are presently navigating. We'll help you set the stage to make the most of your one shot at success. If you need a free exhibit hall pass, click here.
So, how are you threading the needle? We can't wait to hear…