The Value of the Fully Connected Customer: Part One
EMOTIONALLY-CONNECTED CUSTOMERS ARE 52% MORE VALUABLE, ON AVERAGE, THAN THOSE WHO ARE JUST HIGHLY SATISFIED.
But what does that mean exactly? Many brands are emphasizing the end-to-end customer experience to connect with customers on an emotional level. Customizing the customer journey maximizes customer value and builds brand loyalty. Customers who are invested in your brand are less price sensitive, recommend your products more, and follow your advice.
These invested customers having your back sounds nice, right? Well, the real hurdle lies in how to increase your chance of fully engaging your audience on an emotional-level?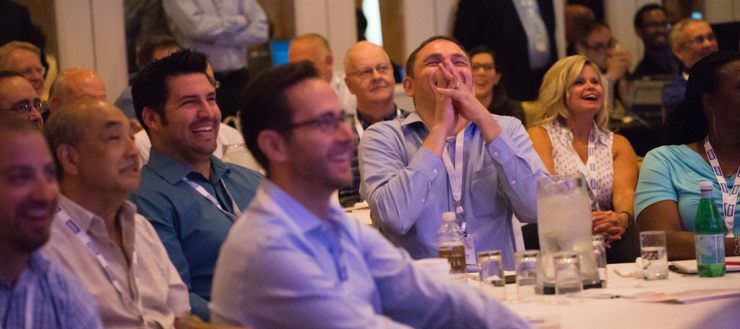 WHAT IF TAPPING INTO CUSTOMER EMOTION INSPIRED YOUR EVENT STRATEGY?
Well, a group of researchers looked at hundreds of brands to find emotional motivators that drive consumer behavior by tapping into their fundamental, emotional needs. A significant number were identified, but ten were found to have a direct impact on customer value:
Stand out from the crowd
Have confidence in the future
Enjoy a sense of well-being
Feel a sense of freedom
Feel a sense of thrill
Feel a sense of belonging
Protect the environment
Be the person I want to be
Feel secure
Succeed in life
Knowing this information, I'll leave you with this last question to mull over: What if you used emotional motivators as inspiration for your event strategy?
We'll discuss the answer to this question in our next post but first, a story.