A glimpse into the future: Omnichannel marketing, B2B sales, and face-to-face marketing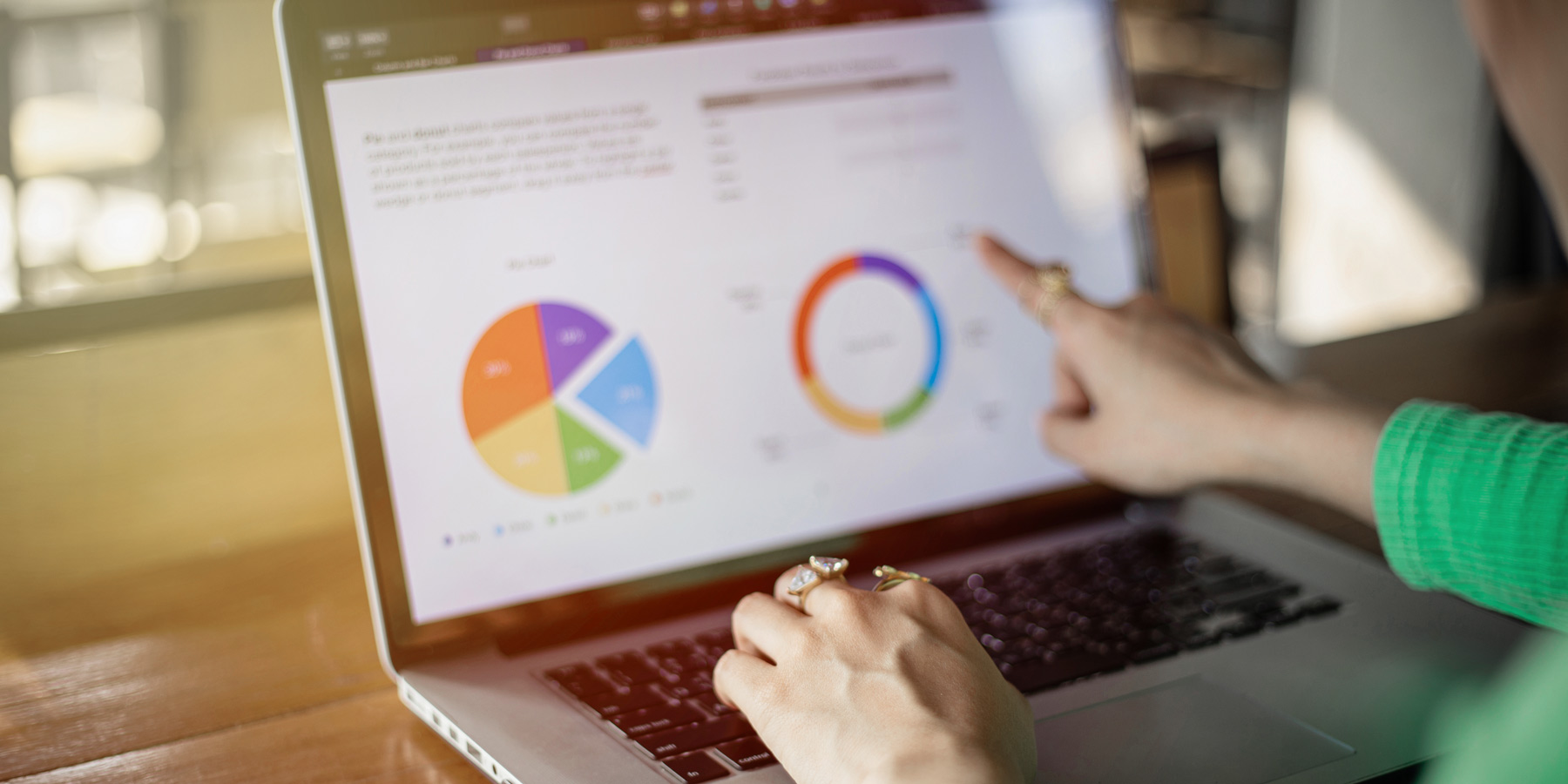 Since the first lockdowns began in March 2020, trade show and event planning has been a world of continuous experimentation and change. What once was a steadfast, face-to-face method of generating sales suddenly became virtual events, virtual trade shows, and online interactive experiences. Now, a year later, McKinsey & Company has released the results of a study on B2B decision makers and their opinions on the future of B2B sales. Although this study was not specifically geared to the trade show and event planning industry, we believe taking an event planning perspective on the observations McKinsey & Company provides will help trade show and event planners prepare for our next normal.
---
Observation #1: B2B buyers have adapted to remote and digital ways of engaging.
Customers have changed the way they interact (or don't interact) with sales reps due to the pandemic. And that's exactly what they want.
When asked how they prefer to interact with sales, B2B buyer preferences shifted from August 2020 to February 2021, with 2/3 of buyers stating they prefer remote human interactions or digital self-service. However, it is important to note where these preferences occurred in the sales funnel:
The percentage of buyers that preferred digital self-serve during the research and consideration phases increased by 10 points. But at the other end of the funnel – ordering and reordering – the percentage of B2B buyers looking for digital self-serve remained essentially unchanged.
The reverse was true for traditional interactions. While at the research and consideration phases, the percentage of B2B buyers who preferred traditional interactions remained unchanged, at the ordering and reordering phases of the B2B buying cycle, the percentage of people that preferred traditional interactions increased by 10+ points.
What does this mean for trade show and event planners?
Good news! Face-to-face marketing remains a necessity and is considered valuable. Interestingly, the McKinsey & Company data indicates that while trade show life as we knew it will return, trade show and event planners will need to consider how to incorporate omnichannel marketing experiences into the buying cycle to augment their trade show plans. We know that trade shows typically deliver a well-targeted and ready audience for sales messages. Now that audiences have developed an affinity for digital self-serve and virtual experiences, event planners must look at pre- and post-show marketing activities through a digital lens. This will help develop and enhance customer relationships before they visit your trade show booth.
---
Observation #2: Adapting to omnichannel is imperative when targeting both new and existing customers.
B2B leaders overwhelmingly feel that omnichannel is more effective than traditional sales models. When asked, 83 percent of B2B leaders reported that omnichannel selling to existing customers was more effective than traditional, "face-to-face only" approaches. Before the pandemic, only 54 percent of leaders believed omnichannel was more effective than traditional sales.
When selling to new B2B customers, the percentage rose from 76 percent of leaders who believed omnichannel was an effective sales strategy to 83 percent.
What does this mean for trade show and event planners?
CEOs have confidence in an omnichannel model and may be open to investing in hybrid or blended experiences. Consider combining a virtual environment such as the educational experience developed for Masimo with a more traditional approach. Virtual environments offer the ability to deliver on-demand content and reach the audiences who may not normally attend in-person trade shows.
---
Observation #3: Big ticket sales don't necessarily require in-person contact.
20 percent of B2B buyers said they would be willing to spend more than $500,000 in a fully remote/digital sales model.
11 percent of B2B buyers reported a willingness to spend more than one million using a digital sales model.
What does this mean for trade show and event planners?
Let's flip those statistics on their head. Although 20 percent of B2B buyers are willing to spend more than $500,000 digitally, that means that 80 percent still prefer face-to-face sales, or some combination of a digital and live interaction. COVID has certainly lowered resistance to pure online sales, but we certainly haven't reached a tipping point. Taking an omnichannel customer experience strategy will allow your business to take advantage of what you already do well while learning to adapt to change that is likely to come.
---
Observation #4: Hybrid sales reps will soon become the most common sales role.
28 percent of B2B organizations have hybrid sales roles today. More than half (77 percent) of these roles were introduced during the pandemic, and 85 percent of businesses expect this hybrid role to become the most common sales role in their organization.
What does this mean for trade show and event planners?
Event planners do a fantastic job of supporting sales teams—you brought a targeted audience to your trade shows and provided an experience that drove sales. Your new sales reps will have different expectations and needs. They'll still need your live trade show and face-to-face marketing expertise, but now they'll be looking to augment in-person events with virtual events and internal micro-environments like the one built for AM General to keep the momentum going long past the in-person trade show.
---
Observation #5: The rapid pivot to digital, remote, and virtual hasn't been easy.
68 percent of decision makers say their sales team has experienced increased channel conflicts as a result of more omnichannel sales.
What does this mean for trade show and event planners?
As John Maxwell said, "Teamwork makes the dream work." Luckily, event marketers are well-positioned to support collaboration and reduce conflict. The experience gained by working with multiple event venues, suppliers, and departments, make an event planner the ideal person to understand how to effectively implement an omnichannel marketing strategy. Working with marketing, you can help support demand generation efforts, and working with sales, you can help support and measure conversions.
---
Although McKinsey & Company's research shows life might not be the same as it was pre-pandemic, the new omnichannel world of customer experience is an opportunity for event marketers to rebalance their portfolios to incorporate a blended experience via portfolio planning and to help guide their organizations into a more effective way of doing business.
---