Measuring the ROI of Virtual Events and Trade Shows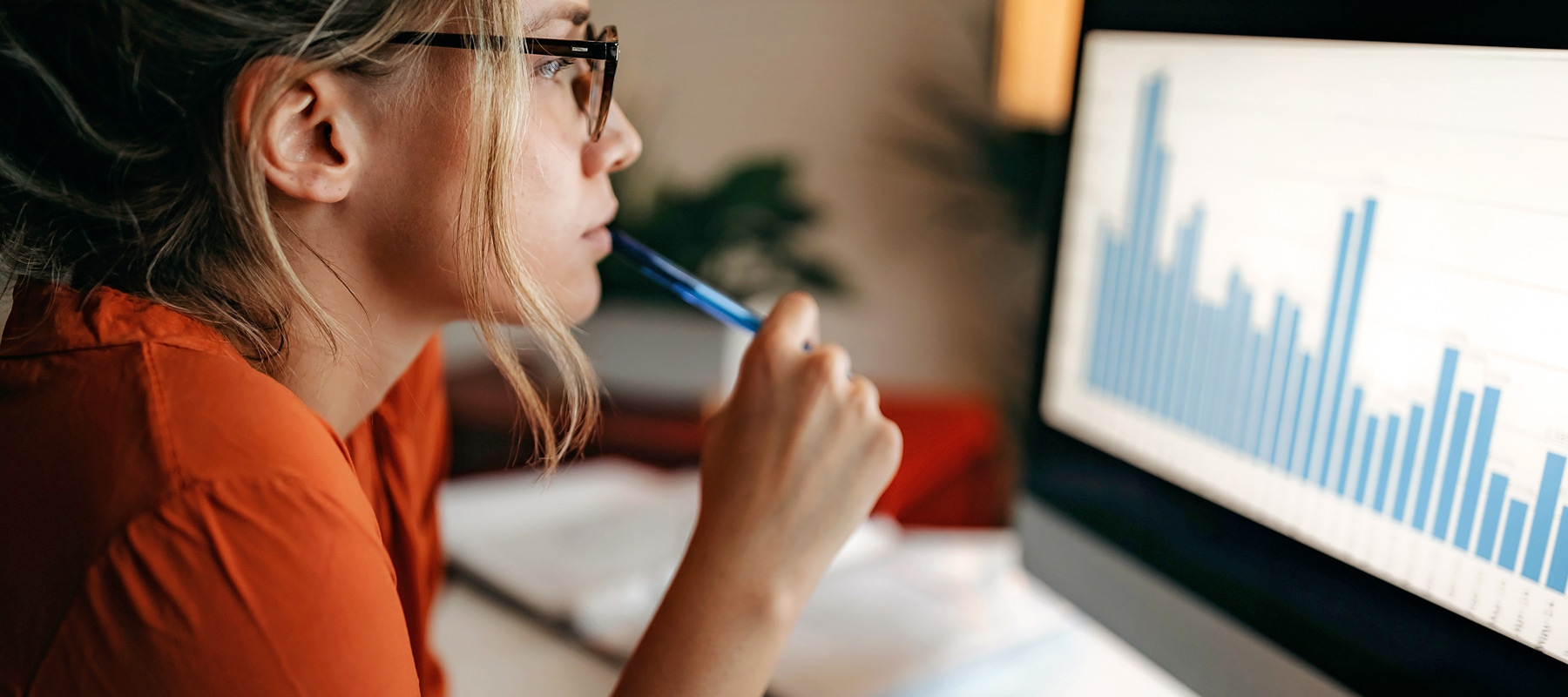 For years, marketers have been measuring event and trade show success using a standard set of metrics. Common metrics include trade show booth visitors, dwell time, seminar attendees, hospitality interactions, and meetings booked. And more advanced metrics include quality of leads obtained, customer leads nurtured, and sales conversions from leads. In the past decade, we've seen marketers be able to use digital devices (many thanks to whoever invented badge scanners), combined with in-person engagements to determine the value and ROI of an in-person event.
2020 changed all of that. Events and trade shows were suddenly forced to pivot to an all-digital format—introducing event marketers to an entirely new world. As virtual conferences gained in popularity, effectively measuring the ROI of a virtual event is proving to be difficult. Associations tried to replicate the face-to-face trade show experience directly into a virtual conference platform. Unfortunately, it doesn't always work. The world of virtual events is different.
The ability to measure virtual events is particular to the channels, platform, and measurement tools it is supported by; therefore, proper planning and strategic alignment is required. With some critical thinking and business leader education, you can measure the ROI of virtual events.
ESTABLISH QUANTITATIVE AND QUALITATIVE GOALS
Think about why you're participating in the virtual trade show or event. Are you trying to increase brand awareness? Gain leads? Introduce a new product or service? Book follow-up meetings? Understanding why you are participating in a virtual trade show, and how your participation will add value to your audience, will help you correlate your goals to the available online event metrics such as:
Event Traffic: Note that due to lower ticket prices or free admission, and no need to travel, you might see higher overall trade show attendance, but the attendees may not be as qualified.
Booth Visitors: Visitors to your virtual trade show booth can be measured, but unlike at an in-person trade show, you may not know the identity of individual visitors. Privacy laws such as Europe's GDPR and California's CCPA prohibit virtual conference platforms from disclosing personally identifiable data. Another thing to note: booth visitors might be lower than what you would experience at a typical face-to-face trade show. At an in-person event, attendees typically use the time between Continuing Education Seminars to walk the show floor. At a virtual trade show, attendees might use that same time frame to check email, grab a snack, or catch up on work. You will need to provide a compelling reason or incentive for someone to enter your virtual event space. When comparing a walk across the convention hall to the typically 4-6 clicks and often unintuitive virtual show site navigation, thinking about how and why the attendee will find your virtual exhibit is a key challenge.
Contact Information: At a live, face-to-face event, attendees are accustomed to revealing their identities the minute they walk into your exhibit booth. Booth visitors might even hold up their badge as they enter your space to make the process faster and easier. At a virtual event, attendees are not identifiable as they enter your virtual exhibit space. To find out who visits your booth, you will need to ask attendees to disclose themselves to you. Unfortunately, virtual exhibit visitors behave more like website visitors than in-person trade show attendees. To convince a virtual trade show booth visitor to provide their contact information, you will need to first engage them by providing helpful and interesting information, then ask for their contact information in exchange for some type of valuable content, such as a tip sheet, whitepaper, or eBook. Building a relationship with visitors to a virtual space requires a strong understanding of your target audience's needs and patience. Expect to get fewer leads; however, the leads you do get could be more qualified.
EXPERT TIP: To truly identify the return on your virtual event investment, you must assign specific values to each area of measurement. This will allow you to quantify what you gained as a result of your efforts.
DETERMINE YOUR INVESTMENT LEVEL
Typically, associations offer tiered package options for virtual trade show booths. These booths follow a template and include features such as hotspots, links, or embedded videos with the number of features increasing as the exhibitor's investment increases. This approach is reasonably easy for the association to manage, but offers a significant disadvantage to exhibitors – sameness. On one hand, all the "booths" look similar, making it hard for a virtual trade show exhibitor to stand out from the crowd. On the other hand, having the same looking booth may benefit small companies due to a more level playing field among larger competitors.
For businesses with a small event budget, the standard options offered by the association may suffice. However, investing in a customized virtual experience can provide much greater returns. A custom virtual experience can be used for multiple virtual and hybrid events, web content, and digital sales tools, all while gathering valuable data and metrics not available from the association, such as:
Number of visitors
Sessions per visitor
Dwell time
Country of origin
Significant interactions or hotspots (video views, product demonstrations, downloads)
Contact information (if provided by attendee)
This information can be integrated into your company's CRM system for better ROI measurement and sales team follow up.
Executing a virtual event requires an investment of both time and money. By planning your overall sales and marketing strategy as well as establishing objectives for each event, you can successfully measure your Return on Investment and Return on Objectives, ensuring your efforts are making a difference for your company's bottom line.